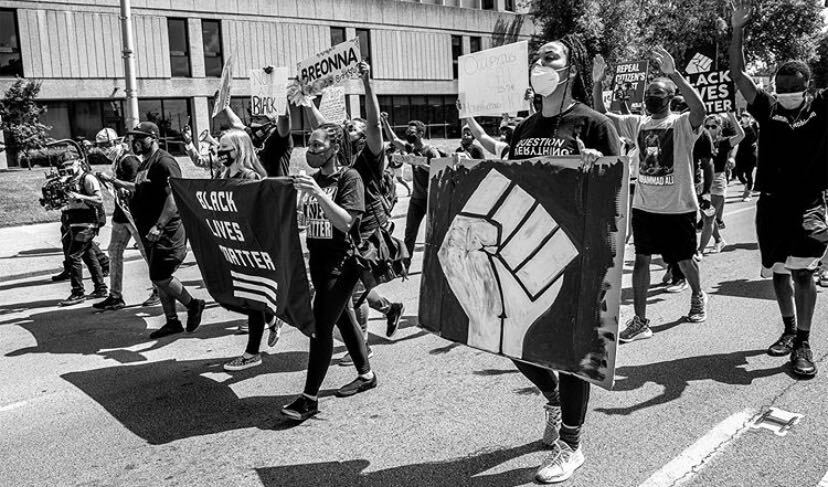 In 1961, the Freedom Riders rode buses through the Southern U.S. to protest against segregated bus terminals. This year, the Good Trouble Riders rode buses for 421 miles to protest against police brutality. 
The Student Government Association's Atlanta Executive Vice President Takia Tinsley is the civic organizing chair of the activism group, The People's Uprising. 
On August 7, the group held the Good Trouble Ride event.
The Good Trouble Ride was dedicated to demand justice for the death of Breonna Taylor and the shooting of Reginald Arrington. It also honors late civil rights leader and American politician John Lewis, who coined the phrase "good trouble."
"Get in good trouble, necessary trouble, and help redeem the soul of America," Lewis said in Selma on March 1.
The ride, beginning on August 7 at 3 a.m., went from Atlanta to Louisville, Kentucky and Chattanooga, Tennessee. It concluded in Atlanta on August 8 at approximately 12 a.m. 
Tinsley and his team began planning the event in late June, following their Juneteenth voting registration rally and the Black Pride March.
"We originally wanted it to be conducted mid-July but when considering sponsorship, [COVID-19] precautions, transportation and overall safety of our caravan, we had to keep pushing it back," Tinsley said. 
The People's Uprising collaborated with other organized groups such as the NAACP, I Can't Breathe CHA, Kentucky Alliance and Metro United Way. These organizations gathered together to spread awareness about the mistreatment toward the Black community. 
Tinsley said that contracting and connecting with other organizations in each town was a challenge, but it helped him and his team build a rapport within the state borders. 
In each city, about 200 to 300 people participated in the ride out. A few people from The People's Uprising spoke at the event, including Georgia State Representative David Dreyer, Attorney Gerald Griggs and Park Cannon. 
According to Tinsley, Tamika Palmer, the mother of Breonna Taylor, had a few words to say in Louisville, where Taylor was fatally shot by police officers.
Tinsley believes that each speaker challenged everyone to simply care. 
"If we want change, we need to care. Not just the folks protesting, but the average American needs to empathize and understand our hardships. We have to force folks to be comfortable with being uncomfortable," he said. "We need a new wave of energy for our generation, one that mirrors the freedom fighters from generations before that we're willing to die for their rights"
Tinsley described the ride out as "impactful." 
"As bad as things are in Georgia, they are exponential[ly worse] in these other states where white supremacists and racists reign in high power positions," he said. "It's bad that it takes such inhumane activity to jumpstart a movement, but I guess it was necessary for our country to unite. This fight has been going on long before this summer started, and it's far from over."