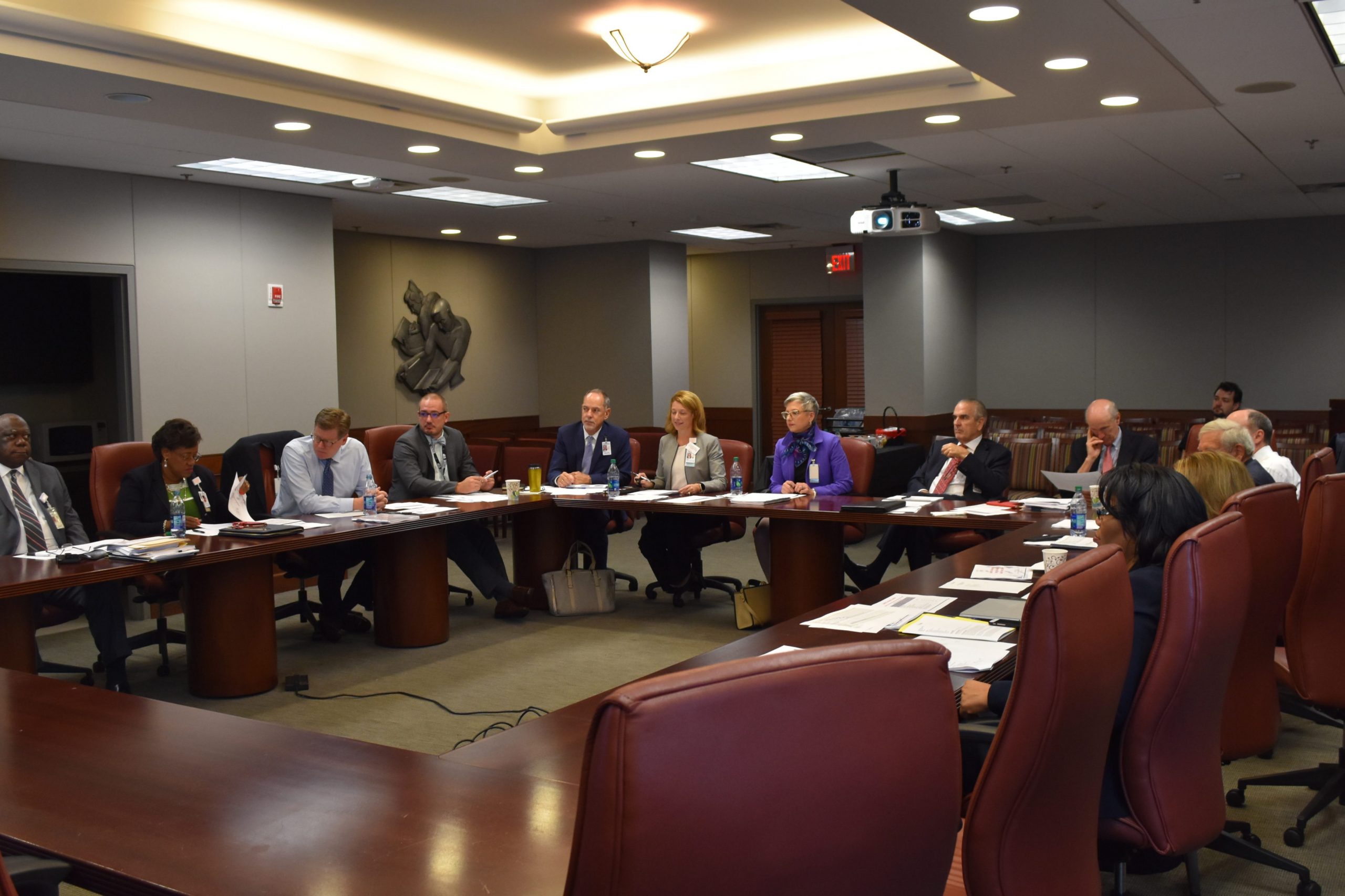 Grady Memorial Hospital Corporation Board of Directors held a committee meeting on Sept. 10 to discuss the development of a $181 million expansion located just a block away from Student Center East.
Shannon Sale, senior vice president of planning and business development at Grady Health System, led the meeting on construction plan updates with the building committee and main board in attendance.
Grady is fundraising the building project and any shortfall will be covered by Grady themselves. Georgia State University President Mark Becker holds a seat on the financial committee.
Grady has slated construction to begin in April of 2019 and targeted completion for the summer of 2021.
One of Grady's construction plans may alleviate Georgia State traffic by diverting Grady employees off the main road.
"We had initially talked about having a drop-off and having a semi-circle on Gilmer Street. As I looked at the amount of land, we really are concerned that might create too much back up on Gilmer Street," Sale said. "So, we [utilized] a six car-length capacity for drop-off and also [contemplated] a drop-off on Piedmont."
Grady's new construction is planning to mitigate time for drop-offs and minimize entry points for security.
Hellmuth, Obata and Kassabaum (HOK) are working with Grady on the building's conception.
"[HOK] is proposing a circle-through so the trucks would come off of Armstrong [for] drop-off and go onto Piedmont so there's no backing 18-wheelers into traffic," Sale said. "We want to be good neighbors on how we control traffic."
HOK began working on the development in late June, according to Sale.
The high-level building concept consists of a lobby on the bottom floor, five levels of parking spaces at the top, four clinic levels and a mechanical penthouse topping.
"HOK has agreed to make most of parking decks. Typical parking deck. The levels going up. Surgery closest," Sale said.
Despite obstacles, Grady and HOK are striving toward efficiency.
"The cancer center is still working through some things," Sale said. "We're encouraging more efficiency to get through the same number of exam rooms and get more volume."
All changes proposed in the meeting were said to have not surpassed the budget.
"The budget hasn't changed. We're not going to ask the budget to change," Sale said.
However, the City of Atlanta's property requirements may force unnecessary construction for an otherwise space-efficient project.
"The city requires we have activation spaces on a certain percentage," Sale said. "Potential retail or potential office space, something would need to [occupy space] that isn't a part of the program, but it would be required for the city."
Residential zoning district regulations exemplify minimal area use, which may perpetuate clunky, inefficient city planning in Atlanta.
"That's one of the biggest challenges in planning," Sales said. "If it's not bigger, or substantially bigger, then it's seen as a loss."
Grady and HOK's future challenges include maximizing clinical space, reviewing costs, planning demolition and obtaining city permits.