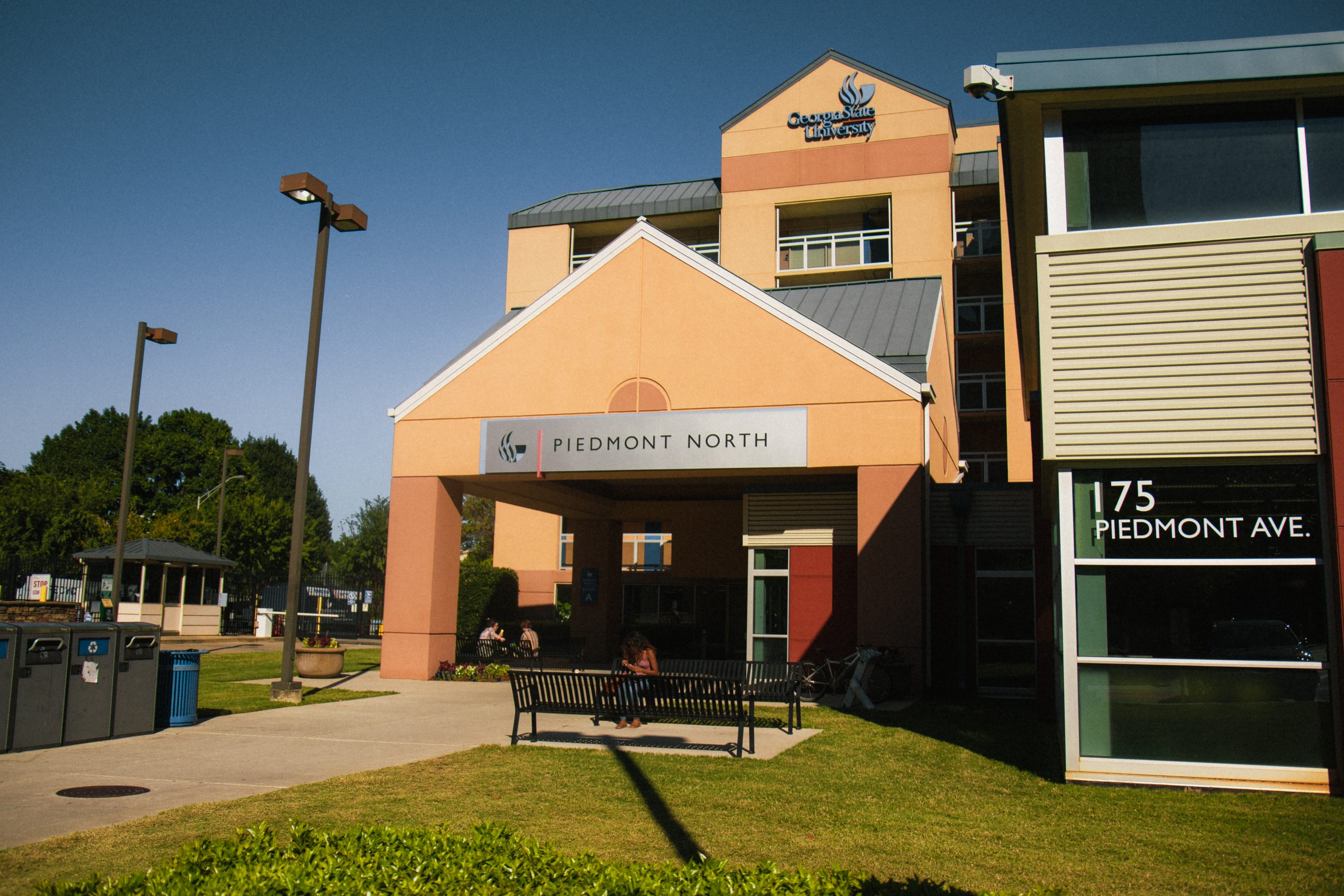 After a summer of empty streets, campus is once again bursting with life as wide-eyed Georgia State students eagerly scramble back onto campus moving into dorms, apartments and houses to prepare for yet another semester of studies. With classes back in session, student living facilities such as Lofts, Commons and Piedmont Central are stuffed to the brim, if not overflowing, with students yearning to have a safe and affordable place to live on campus.
What students were not counting on, however, was the extreme competition that took place this semester to find a place to live on campus. This semester, a significant number of students did not receive student housing after spending months on a waitlist hoping with hoping to live on campus.
Most of these students live out of the Atlanta area, meaning they are now having to commute to school for long distances or switch to online school. This can be a stressor for students considering the rise in gas prices, wear and tear on cars and the fact that online school is just not the same as regular school.
Chloe Clark, a junior at Georgia State, is one of the students who were heavily affected by the lack of housing this semester. Clark has been staying on campus since her freshman year at Georgia State, and she feels as if receiving housing is always a struggle each year. However this year, Clark was unable to receive housing after months of watching the waitlist with an anxious heart, praying that the numbers would move down and she would secure a spot on campus.
"Housing has never been easy for me," Clark said. "There is always a super long waitlist, and things never seem organized. I am just so frustrated. I don't even know how to begin to explain it."
At Georgia State, freshmen are always given priority when it comes to housing, something Clark feels is unfair. Upperclassmen need housing as well, and it does not seem right to give housing to freshmen first, according to Clark.
After not receiving housing for this semester, Clark decided it was in her best interest to switch to online classes, a difficult conclusion for her to make considering she did not work well with the online material provided during Covid-19. This was the price to pay for Clark, however, because commuting about an hour and 30 minutes from West Point, Georgia to Atlanta every day did not make sense to Clark both financially and time-wise.
"I am terrible with online classes, so I am only taking two this semester," Clark said. "I am unable to continue my college experience because there just wasn't enough housing on campus this semester."
Although housing at Georgia State can be an extremely frustrating process, there are things Georgia State students can do to secure student housing. Alyasa Johnson, the student assistant of housing at Georgia State, started working for student housing about two years ago. Throughout her time working within the housing office, she has accumulated several tips and tricks on how to secure housing.
According to Johnson, several of the people applying for housing applied in the later months of the spring semester. Since housing is so competitive, it is a good idea to apply much earlier than that. Housing applications open Jan. 24, so applying as soon as possible will give students, especially upperclassmen, a better chance at gaining housing.
For those that did not get housing in the fall, there will be another application opening Oct. 17 to apply for Georgia State housing in the spring. Students should apply as early as possible to secure housing for spring.
"We recommend that students who want to apply for spring apply in October," Johnson said. "Once November rolls around, we start receiving an excess amount of applications. It is best to apply either the day of or the week of."
As for those students who did not get housing, there are other options to look into. Although it can be pricey, there are several apartments and houses around the Atlanta area, and some of these apartments even take financial aid. Because there are so many students and the competition is fierce, it is a good idea to have a backup plan just in case student housing does not work out.
"It always is a really frustrating inconvenience to not get housing, and we always do apologize for that inconvenience," Johnson said. "We do not have the capacity to supply housing to all of the student body, so it's a good idea to look into off-campus housing as well. There is a website called georgiastateoffcampus.com that gives students a lot of options."