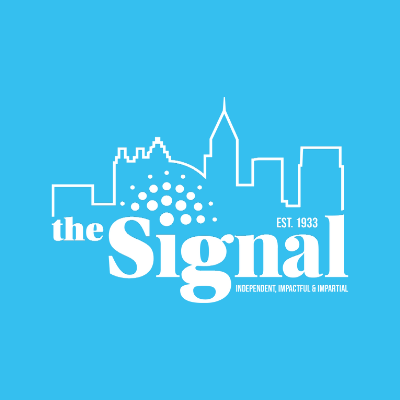 Georgia State, Morehouse College, Clark Atlanta and the University of Georgia have collaborated with media partners WSB-TV and The Atlanta Journal Constitution to establish the Georgia News Lab, a hands-on program to train digitally savvy investigative reporters that is drawing national attention and funding by the Challenge Fund for Innovation in Journalism Education.
Created to encourage universities to experiment with new ways of providing news and information, the Challenge Fund is open to U.S.-based colleges and universities working in collaborative teams to provide local news coverage. Winners receive up to $35,000 in funding to support live local news experiments and compete in a pool of up to $100,000 in grand prizes for best project and evaluation.
The competition will close in at least one grand prize for the project to change either local news gathering, journalism education or both.
Reporting for the Georgia News Lab will be coordinated through regular editorial meetings where students will work directly with editors and producers from the Atlanta Journal-Constitution and WSB-TV to determine the overall direction of investigations.
The Georgia News Lab will be headed by David Armstrong, a veteran investigative journalist and educator at Emory University. He will oversee curriculum and coordinate investigative projects.
"People get it. It sells itself," he said at the collaborative news project's unveiling at the corporate headquarters for the AJC in Dunwoody.
AJC Editor-in-Chief Kevin Riley also shared his insights on the project.
"In journalism, there's nothing more important than investigative reporting and we think we've created something that can change the world," Riley said.
Students will master a full range of social media tools and platforms. They will also publish their work on a full array of technology platforms available through WSB and the AJC. The lab will establish a website for the purpose of publishing stories and building awareness of the partnership.
At the Georgia News Lab (GNL), students will learn how to access public and private records, analyze databases, conduct interviews and use digital and multimedia tools.
Students benefit by getting a competitive edge ahead of peers and having better job opportunities according to the GNL. The super newsroom allows students to significantly influence the direction of investigations and the method by which stories are told.
Media partners benefit by having a steady pipeline of young well trained journalists learn high levels of investigative reporting right from the start. For AJC and WSB, this project will help diversify their diversity teams and improve the quality and quantity of accountability in journalism. The project will provide an expanded talent pool to hire from according to the GNL.
Schools win by offering students opportunities to meet with experts and increasing internships.
Some problems in implementing the platform are logistics, creatively arranging meetings and story coordination according to the GNL.
To address this, the GNL will hold some class sessions, editorial meetings and guest lectures online.
They will have to hold regular editorial meetings to check the status of investigations and find tune reporting assignments, according to journalist.org.
During the spring, students will receive training for projects with the AJC and WSB-TV. There they will be out in the field reporting and conducting editorial meetings. In the summer, select students will get internship programs with the AJC and WSB-TV.
Training will take place at partner schools and media organizations in the field and online. Investigative projects will be selected collaboratively by GNL partner organizations
Shakira Patterson, journalism major, shares her insight on the "super newsroom."
"Having different newsrooms collaborate into one 'super room' gives students the opportunity to connect with other students across Georgia," she said. "Future journalist are able to receive real life experience from professional journalist and are one step up from their peers. I find it amazing to be able to learn tools that will be beneficial to my career."
Kinesia Cato, junior, feels this program will enhance her professional communication develop.
"The program will allow young media professional to expand on their capabilities and utilize their resources to further their endeavors with the communications industry," she said. "Lastly, it will allow students to network with a diverse group of individual and will increase professional career development."
The fund plans to support between 20 to 25 projects over the next two years. The founding funders have committed $920,000 to launch the project, and additional funders are expected to join this year, to bring the total to well over $1 million dollars.