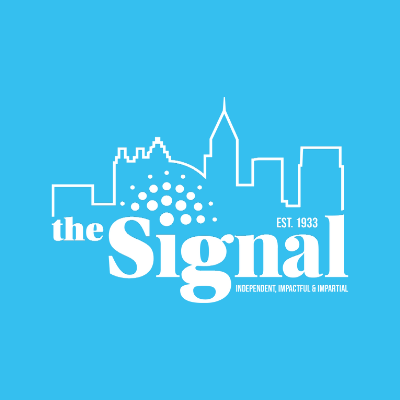 While some college students believe school is a time to explore romantic options, or "play the field," other students at Georgia State said long-term relationships can, and do, last in college.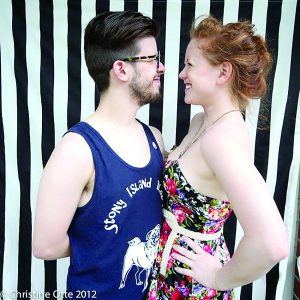 Jose Media has been with girlfriend Katie Hunter for more than a year and said he believes serious relationships can last.
"I think serious relationships can last in college. There's evidence that they do," Media said. "Several married couples initially met and dated in college. It's easier to have relationships and find potential husbands or wives in college since it's where others will likely meet people that may have a lot of things in common with them."
Romance is something that is hard to keep going when in a serious relationship or a relationship period. When couples are busy with exams and projects, sometimes it fades or disappears entirely. College romance made need a little work to fight busy schedules.
"Romance often fades as comfort increases, and it's really easy to take someone for granted. It's important to think about ways to remind the person you love how much you care about them," Media said.
Not all students have this positive outlook on relationships or romance.
"It depends if somebody is really into it. I personally would never do it," said student Rosie Khazrai. "I feel like there's really no romance left at all."
Khazrai said she believes those in a relationship in college because they do not want to try new things or meet new people.
Promiscuity is a popular subject when discussing relationships in college. Although Media is in a serious relationship he still agrees that there is something about sex with no strings attached that is intriguing.
"There is something very attractive about no strings attached sex as there is less of a focus on commitment, along with its pleasurability and relatively easier way to break off sex in contrast to breaking off a relationship," Media said.
Married student Joseph Bennett said relationships do last as long, as long as the couple puts the right effort into it. He said some students don't have realistic presumptions of relationships in college.
"I believe my relationship will make it, but a lot of people show up to college with a different expectation of what's going on," Bennett said.
After meeting in high school, Carli Brown and her boyfriend continued their relationship at Georgia State.
"If we do think unreasonably we pull each back to sanity and we love each other," Brown said of their balance between college and a monogamous relationship. "If you find the right person you just have to treat them like a person and not your boy toy, your hoe, your bitch."
There are a few bits of proof that relationships do last in college and continue to last after.Prince William and Kate Middleton dated for several years while attending St. Andrews University. Even though there were a couple of bumps in the road, The Duke and Duchess of York are now expecting their first child.
President Barack and Michelle Obama also met in college. Although they both went to Harvard, they never crossed paths until Michelle was Barrack's mentor when he did a summer apprenticeship in Chicago.
Relationships require work: it takes two people in order for either of these to work.
Media said college can be a little tougher when balancing romance and exams, but that the reward is worth it.
"Relationships require dedication, but the prize is worth it if you really do love and care about your significant other."
Story Idea submitted by Professor Ed Rideout