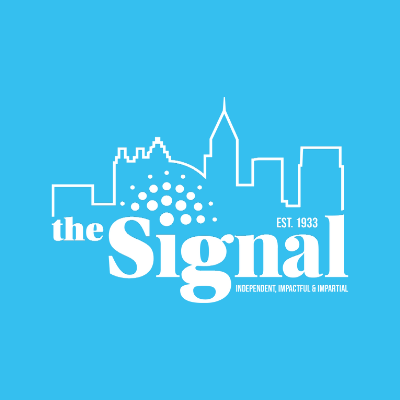 Due to hacking, Kandia Al-Haddad, senior psychology major, was robbed of her $5,000 spring semester financial aid refund located on her PantherCard.
She said the hacker spent $5,000 of the refund at a grocery store and Walgreens in Texas this past Mar. 21 and Mar. 22. She added that a total of 21 transactions were made by the hacker.
"I don't know [how it happened] because they are getting sophisticated," Al-Haddad said.
She said she found out her card had been compromised when she tried to it use for a transaction and it was declined.
After the card was declined, she said she tried using it at an ATM, where she said it was also declined and gave an error message.
"I called that 800 number [on the back of the card], and they put a stop on my account because they figured that it had been compromised, but they never contacted me," Al-Haddad said.
Al-Haddad said that this is her second year using Money Network at Georgia State. She said that she has used it to receive her financial aid refund because it gave her easy access to her refund.
"Apparently Georgia State [Auxiliary Services] just issues the cards, but everything gets activated through [Money Network]," she said. "I figured Georgia State is a big enough institution where we could have an affiliation with a bank, like a real-live, certified bank [instead of] Money Network."
Chris Connelly, Director of Marketing and Administrative Support at Georgia State, said the university does not handle transactions lost on the PantherCard nor does it have access to the non-PantherCash side of the card because it is managed by Money Network.
"There are in fact, two separate account programs associated with PantherCard; PantherCash and the Money Network Program," Connelly said.
According to Connelly, the PantherCash account is used on campus and managed by Georgia State while the Money Network account is not.
"[The] Money Network Program is represented by the Discover logo that is on the PantherCard. This program was established two years ago by Student Accounts to help students get their financial aid expedited. Once an account is established, the card can be used anywhere Discover is accepted. It is managed by an external bank in conjunction with Discover. The account is not managed by Georgia State University or the PantherCard Office," Connelly said.
According to Connelly, if a student were to contact the PantherCard Office regarding their Money Network Account, they would refer them to Money Network via phone or online.
Carla Bazemore-Colclough, a journalism major, said she only uses her PantherCard for Library access and at campus events. She also said that she doesn't get her financial aid deposited to her PantherCard for personal reasons.
"I get [my financial aid] deposited to my normal banking account because the stuff that I have to pay for, like rent, I can't use my PantherCard," Bazemore-Colclough said.
After hearing about Al-Haddad's situation, Bazemore-Colclough said she does not feel safe at all when it comes to her PantherCard.
"I feel like Georgia State should have an insurance policy to make sure they give the money back, and help students when they need help, especially when it was financial aid money [that was] lost," she added.
Ivy Stokes, a sophomore and accounting major, said that she hasn't had any financial issues with her PantherCard, but she chose to have her financial aid refund deposited to her regular banking account.
"[If I put money on my PantherCard], I would be tempted to spend it on snacks and miscellaneous items that I don't need," Stokes said. "Another reason is because people know you put money on it and it is so public."
Stokes also added that it is more secure to have her money in her regular banking account.
Before this situation happened, Al-Haddad said she didn't know what Money Network was.
When she called Money Network to get help with the situation, she spoke with a representative.
"I asked the Money Network Representative, 'Are you a bank?', "and he said, 'No we are 'a lending company.' They don't have the requirements to make them [FDIC] certified," she said.
According to Al-Haddad, nothing has been done about her situation by Georgia State or Money Network.
"I don't think…[that there is any investigation going on at Georgia State]. That's why I came to 'The Signal'," she said. "I said I wanted to talk to the Dean of Students so they can direct me and… go to the school paper just in case it happens to someone else."
According to the Disputes and Error Resolutions page on Money Network's website, there are a list of steps individuals who are having issues with their account should follow. They also have deadlines for when paperwork should be turned in.
"Resolving errors regarding your Money Network Account is important to us. …To make a claim or inquiry, you must contact us within 60 days of whichever of the following occurred first… We are able to process most requests within 10 business days; however, the investigation may take up to 45 days for existing accounts or 90 days for new accounts, point-of-sale transactions, or foreign-initiated transactions," according to the website.
Al-Haddad said Money Network was supposed to send her paperwork to fill out for their Fraudulent Department to investigate her case, but she has not received it.
She said the deadline to send the paperwork back in order for the case to be valid is 10 days.
At this point, Al-Haddad said the only thing done for her situation so far was Auxiliary Services issuing her a new PantherCard but she still does not have the money the hacker stole from her account.
She said she is annoyed that beginning the steps to solve the issue is going to take long and that no one is taking it seriously, both Georgia State and Money Network.
"Where's the urgency?" Al-Haddad said. "What do I do next? Who do I speak to?"
When asked if she trusted the PantherCard, she said "Heck no! As soon as I get all of my money, I'm transferring it. "[The card] is not safe."
Credit card fraud was the second common identity theft fraud in the U.S. in 2013, according to the National Criminal Justice Reference Service website.
PantherCard is used for everything on Georgia State's campus from having access to the library, to being able to attend school events on campus.
The card also serves as a prepaid debit card for students to deposit and withdraw cash from. For many students, the PantherCard is also how they receive their financial aid refund.
Update: According to Chris Connelly, Director of Marketing and Administration Support for the Office of Auxiliary Services, Money Network program transactions are handled and backed by Metabank which is a member of the FDIC and the Discover Card, which backs the Money Network program, guarantees against fraud.