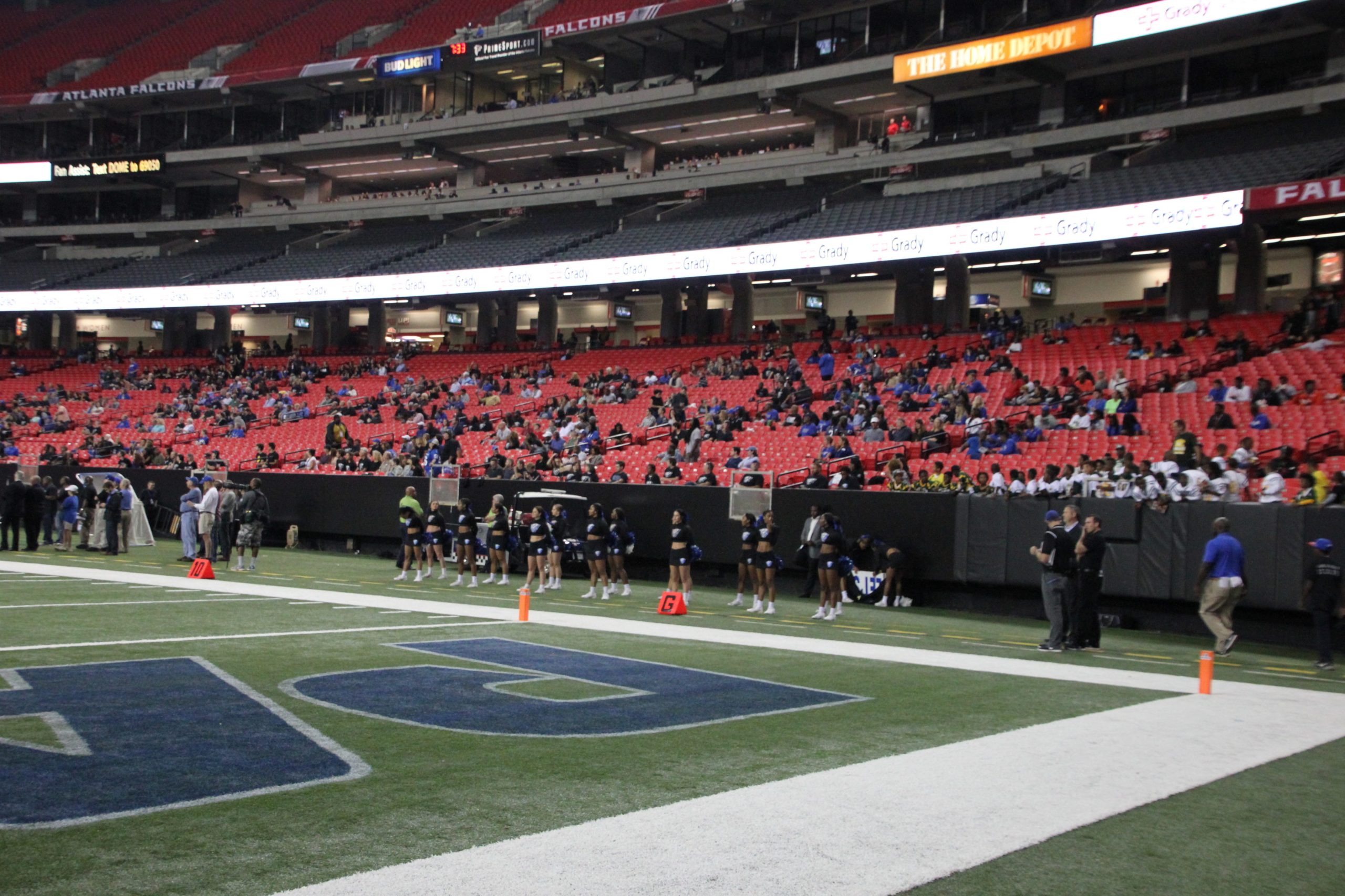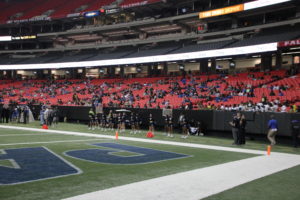 In what should have been a shining moment for Georgia State University to make a rare appearance on national television, the students and alumni put a black eye on the "black out."
The Panthers, who have a student enrollment that exceeds 50,000, and Red Wolves met in the Georgia Dome live on ESPNU in front of a crowd of 13,363. The attendance was below Georgia State's home game average of 13, 500 this season. The Panthers fell 31-16 to Arkansas State mostly due to disastrous play by the special teams.
Senior kicker Rogier ten Lohuis 50-yard field goal attempt was blocked by Arkansas State senior defensive back Cody Brown and returned for a 57-yard touchdown by redshirt senior defensive back Chris Humes to give the Red Wolves a 10-3 lead.
A poor snap late in the third quarter would pin the Panthers defense back at their own 19-yard line and provide an opportunity for the Red Wolves to score again to take a 17-3 lead.
In the fourth quarter, redshirt freshman punter Brandon Wright punted 49 yards but was returned by junior defensive back Blaise Taylor for 69 yards extending Arkansas State's lead to 24-10. Freshman running back Tra Barnett would return a punt for 90 yards only be capped off with the point after touchdown attempt blocked by senior defensive end Chris Odom the Red Wolves adding.
"I'm very disappointed in the result of the game and the special team's performance tonight," Panthers head coach Trent Miles said following the game. "I think the defense rose to the occasion and played well, but when you give up a blocked field goal to take the lead at the half for a touchdown, a punt return for a touchdown, a bad snap on a punt that led to a touchdown deep in our territory and a blocked extra point, we didn't give ourselves a chance to win the football game."
The defense was the star of the game once again as they build on a fantastic season and have not allowed a first half touchdown for seven straight games. Senior Justice Hansen was 15 for 35 and no touchdowns. Redshirt sophomore linebacker Michael Shaw sacked senior quarterback Justice Hansen twice and forcing a fumble. The Panthers would combine for sacks and tackles for a loss of 41 yards.
Ten Lohuis put the Panthers on the board first with a 42-yard field goal early in the second quarter. Redshirt junior quarterback Conner Manning found senior tight end Keith Rucker for a 17-yard pass to tie the game 10-10 late in the third quarter.
Redshirt junior running back Kyler Neal made a return after missing playing time due to a high ankle sprain and lead rushing with 39 yards including a 35-yard dash. Senior wide receiver Robert Davis and junior wide receiver Todd Boyd led receivers with 87 yards each.
With the loss, Georgia State falls to 2-7 and any hopes of the Panthers making a bowl game are now dashed.
Georgia State will host UL-Monroe on their second of three home games at 2 p.m. in the Georgia Dome.