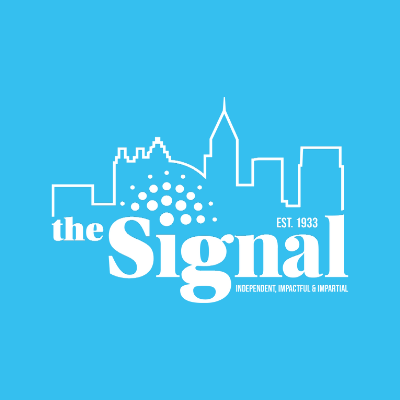 Samuel Roth and Josh Ruby, Staff Reporters
Although there have been multiple trespassing incidents reported by Georgia State police this past semester, the department said there's also been a decrease in the crime over the past two years.
In Jan. 2013, nine Criminal Trespassing Warnings (CTWs) were issued and two arrests were made. Comparatively in Jan. 2014, 10 CTWs were issued and two arrests were made.
So far this month 12 CTWs were issued, according to the university police's online daily reports. Two of these cases involved individuals found asleep on Georgia State property.
On Jan. 12 there was an attempted break-in at the University Commons' parking deck by a non-affiliated Georgia State individual, according to the report.
Georgia State's University Commons resident Chika Iloegbunam said he isn't afraid of other people sneaking into the dorms but understands the need for security.
"When people are caught sneaking in, sometimes this heightens security measures in unnecessary ways. Also, this sneaking is dangerous since the outsiders could pose as a threat," he said.
However, Georgia State's Crime Prevention specialist, Sergeant Sharon Ware, said the drop in criminal trespassings in the last two years is a result of increased security visibility of campus police since July 2013.
She also said these reductions are due to shift changes within the Georgia State police department.
"Within this year and last year we have seen a decrease with criminal trespassing. We changed our hours of operation for patrol. We have given the officers 10 hour shifts which gives us more officers on a shift which actually almost doubles the numbers that we have which helps to increase visibility [and] also presence. And we have seen a decline since we switched to that," she said.
Although there has been a decrease in the last year, the winter months have seen a rise in criminal trespassing, according to Ware.
"Individuals that may not have anywhere else to go or individuals that may come here to commit criminal activity increase during the winter months," she said.
Ware, who has spent 14 years in with Georgia State's police department, said the officers are properly trained to watch out for suspicious activity.
"We are responsible after we come out of the academy to receive 20 hours of training per year. But here at our department we get anywhere from 80 to 150 hours of training per year in regards to criminal trespassing, in regards to safety, shooting at a firing range and keeping up the police status," she said.
Ware also said when approaching individuals suspected of loitering or trespassing, Georgia State police follow procedure by asking for university identification. If the individual cannot produce proper identification or reason for being there, they are then cited for trespassing and escorted off property.
Repeat offenses result in the arrest of the individual, according to Ware.
"[A Criminal Trespassing Warning] acts as a buffer for our university … If [the chief] feels as though they still don't have any type of business, she would let [the warning] stand and then advise that the individual that if they came back [without Georgia State-related business] they would be arrested for trespassing," she said.
Ware also said despite some people's belief that the homeless population are repeat trespassers, they are not typically the ones to commit the crime on campus.
"We really don't have a large number of homeless people that come here trying to criminal trespass. Every once in a while, you get somebody that is homeless that criminally trespasses, but they pretty much know that we don't allow people to just come on our campus like that," she said.
Sophomore Jesus Hernandez said Georgia State's reputation from being located Downtown is viewed negatively despite ample security options.
"Most families already have a preconceived idea that Georgia State being downtown isn't safe for their child … Whether it's calling an escort or the constant cops circling campus on car or bike, it's more so the reputation of downtown and not so much the school itself," he said.
However, Ware also said most homeless trespassers are usually new to the area.
"Normally it is individuals that may have came to this particular area and it's our first time making contact with them. Then, after we educate them about not coming to Georgia State or if they don't have any type of business here, to stay off our property or what have you, then that normally helps. Every once in a will get somebody that tries to come back and then we have to arrest them," she said.