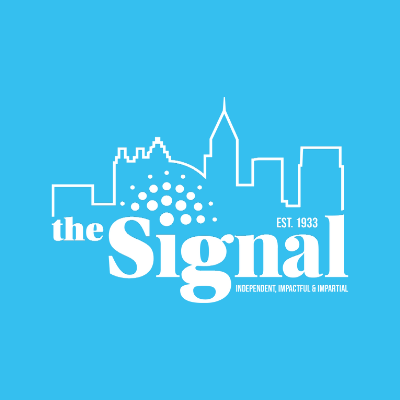 Five former Georgia State football players entered the 2014 NFL preseason. Five former Georgia State football players entered the 2014 National Football League (NFL) preseason.
Christo Bilukidi, Albert Wilson, Emmanuel Ogbuehi, Theo Agnew and Ulrick John all fought to makes a team's coveted 53-man roster. Here is how the players did.
The Atlanta Falcons
The Atlanta Falcons called Theo Agnew was called for a three day mini-camp but was released on Aug. 26 when teams had to trim their rosters down to 75 players.
Aug. 30 was the final deadline for teams to chop their roster down to their 53 best players. Teams also had the option of keeping 10 players on their practice squad, putting players on injury reserve or adding them to their Physically Unable to Perform (PUP) list.
The Kansas City Chiefs
Wide Receiver Albert Wilson had four receptions for 34 yards in the Kansas City Chiefs' final preseason game against the Green Bay Packers. He was successful in making the team's final 53-man roster. The Chiefs speculate that Wilson will provide a spark to the offense.
Cleveland Browns
Tight End Emmanuel Ogbuehi received minimal playing time for Cleveland Browns in the preseason. He caught a 45 yard touchdown pass in an Aug. 18 game against the Washington Redskins, but it was not enough. Ogbuehi did not make the 53 man roster but is on the team's practice squad.
The Indianapolis Colts
Ulrick John, an offensive lineman, was drafted in the 7th round by the Indianapolis Colts. He suffered a broken ankle in early August and was placed on injury reserve. John will have a chance to fight for a spot when he returns.
The Oakland Raiders
Christo Bilukidi was drafted by the Oakland Raiders in the 6th round in 2012. After being released Bilukidi was picked up by the Cincinnati Bengals, he also did not make the 53-man roster. He still is expected to eventually make the team.
Georgia State hopefuls for NFL
Georgia State's current roster is extremely young. When factoring in redshirts, the team has 44 juniors, 32 sophomores and 35 freshmen. There are only 13 seniors, including walk-ons. Based on performance, three seniors have a shot at making the NFL in 2015.
All-conference punter Matt Hubbard stats put him right in the midst of current NFL punters. Hubbard has averaged 42.3 yards in his college career. Last season, Hubbard punted a Georgia State record of 80 yards. Only one NFL punt was longer in 2013.
Linebacker Jarrell Robinson had a short 2013 season after suffering a shoulder injury. Robinson recorded 33 tackles and 2 sacks in eight games. The three-year letter-winner will be looking to return and raise his stock in his senior year.
Tim Wynn began last season as a starting guard before being sidelined for a game due to injury. When both the starting and backup center suffered injuries as well, Wynn returned as a fill-in. Wynn started at center for the last four games and will return to guard in the 2014 season.
It is likely these players will either be drafted late or go undrafted. But there are still other opportunities for players to compete for a roster spot. Three of the five former Georgia State football players that participated in this NFL preseason did not get drafted.
Former Georgia State linebacker Jake Muasau also went undrafted in 2012 but later got a call from the New York Giants. The Giants cut him at the end of preseason but brought him back the following season for a second look. He was released and is currently listed as an unsigned free agent.
Georgia State has a young football team, which means that many of the players have received minimal or no playing time. Collectively, there are only 10 starters returning on offense and defense. There is a lot of experience to be gained, making it difficult to determine which players will become true breakout stars and pave a path to the NFL.
Georgia State is entering its second year in the Football Bowl Subdivision. The team already improved upon last year's winless record when they defeated Abilene Christian University on Aug. 27. With one victory under its belt, Georgia State has gotten the proverbial "monkey" off of its back. Multiple wins this season could be a good sign for the young team's future.