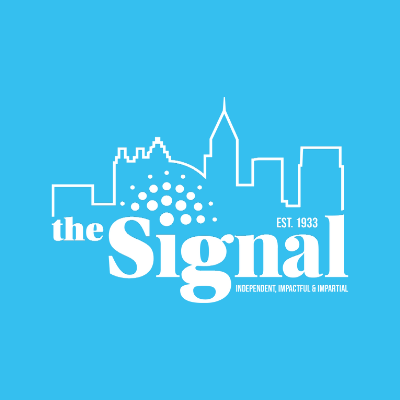 The phrase "on paper" should always be avoided to totally evaluate a team, because statistics won't always tell the full story of what the result of the game was. Once two teams hit the field, they can almost be thrown out the window. That being said, the Louisiana-Monroe Warhawks and the Georgia State Panthers are near twins – on paper – in several ways.
In the last three seasons in the month of October, both teams combined have only won 4 wins. UL-Monroe's solo win was a defeat Texas State 40-34 October 15, 2016. Georgia State hasn't had much more success in that time. The Panthers have three wins in that same timeframe including Ball State a season ago, and in 2016 against Texas State and UT-Martin.
Both teams hosted Texas State on their home turf. How each team performed against the Bobcats may just be looking into the crystal ball when they line up as opposite each other in the Georgia Dome this Saturday. In some regards, Texas State can show just how much of a mirror image the two teams are.
Points – UL-Monroe defeated Texas State 40-34. Georgia State defeated Texas State 41-21.
Advantage: Even. One point isn't enough to give the Panthers the edge here especially with how they have performed as of late.
Total Offense – UL-Monroe 355 yards. Georgia State 536 yards.
Advantage:  Georgia State. The Panther offense generated 50 more yards against the Bobcats than the Warhawks. Overall, the Warhawks have been able to generate much more offense this season than the Panthers. However, some of those numbers are a bit over inflated with their win over Southern University. The UL-Monroe running game likely will not be able to move the ball as well against the Panther defense as they did against Texas State.
Passing – UL-Monroe 179 yards. Georgia State 340 yards.
Advantage:  Georgia State. Senior wide receiver Robert Davis had a big big big game against the Bobcats with 149 yards. Conner Manning hit Davis on a 55 yard pass in the third quarter. UL-Monroe senior tight end Alec Osborne led the Warhawks with 49 yards.
Rushing – UL Monroe 298. Georgia State 196.
Advantage:  UL Monroe. It hasn't really been any secret about the Panthers struggles to get its running game going. Even head coach Trent Miles has acknowledged the Panthers are built for the pass as much as he wants to get the running game going. That effort has been stalled some due to injuries and earlier in the season due to an offensive line that was still trying to come together. UL-Monroe had two rushers manage to break the century mark against the Bobcats – freshman running back Duke Carter IV and sophomore running back Ben Luckett. They accounted for three touchdowns between them. Kyler Neal had one of his better games of the season before his injury with 89 yards and one touchdown.
Total Defense – UL-Monroe 355 yards allowed. Georgia State 420 yards allowed.
Advantage – Even. You have probably done that puppy dog tilt of the head wondering why I am saying this is a tie. "But, Woody… the Warhawks allowed fewer yards against a common foe." Yes. That is true. However, there is one other important element to consider here. The Panther defense allowed 13 few points against the Bobcats. It's not enough just to limit an offense; you have to keep them from scoring too. Alas, a tie with a slight edge to the Panthers.
Rushing Defense – UL-Monroe 162 yards. Georgia State 102 yards.
Advantage:  Georgia State. The Panther defense held the Bobcats to 60 fewer yards than the Warhawks.
Passing Defense – UL-Monroe 193 yards. Georgia State 300 yards.
Advantage:  UL-Monroe. The Panthers may have held the Bobcats to fewer scores and fewer rush yards, but the Warhawks held Texas State to 107 fewer yards passing.
Nearly across the board on paper, these two teams are twins, perhaps more fraternal than identical, but they do share quite a few common denominators for how their seasons are playing out so far in 2016.
UL-Monroe does have two other advantages on Georgia State. The Warhawks defeated South Alabama giving them a one game lead in the Sun Belt standings. More importantly, a 38-10 victory at Malone Stadium in 2013, giving them the only win in this series. That was a much different Georgia State team then they will be dealing with in 2016, particularly on defense.
What each team displayed in their wins against Texas State may give a snapshot of how close this game could be when the two teams take over the Georgia Dome.
If this game has to be decided by a field goal – the advantage must go to UL-Monroe. The Warhawks are completing 70 percent of their field goal attempts.
We will find out just how much "on paper" really matters beginning 2 p.m. this Saturday in the Georgia Dome. The game will air live on ESPN3.