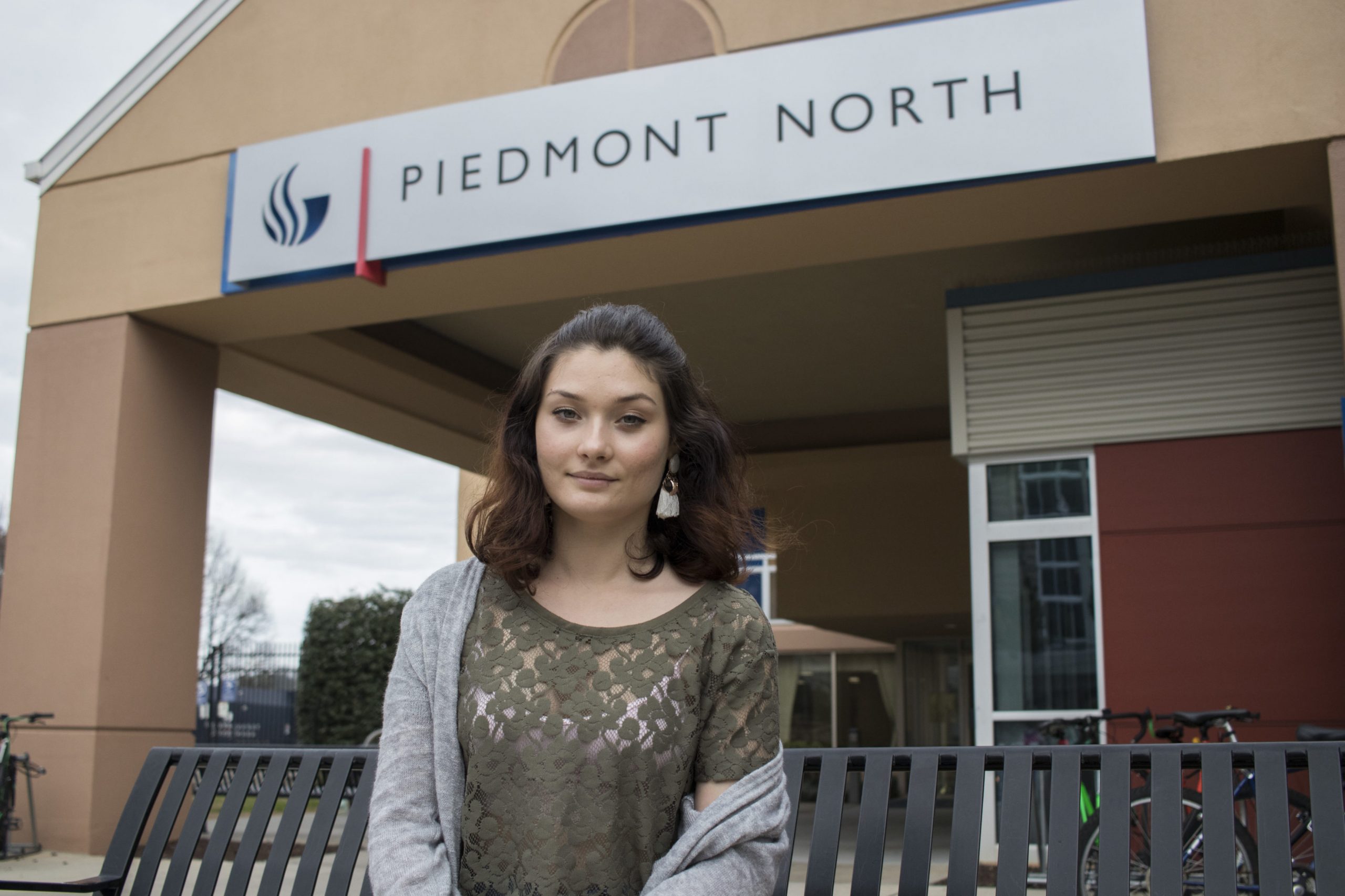 For several Georgia State students, facility issues in residence halls have become progressively noticeable. And for one, these issues have become hazardous.
Lola Velichkovsky, a Georgia State international economics major, lived in Piedmont North in the fall of 2017. She decided to move to University Commons after experiencing facility problems in her room that quickly led to personal health issues.
"I did not feel that the health conditions were up to code," she said. According to Velichkovsky, there was a "lack of ventilation in the bathroom," which made humidity accumulate in her room, and eventually her "bed sheets started feeling damp, constantly." She said that her "roommates definitely noticed that their bed sheets were damp" as well.
Velichkovsky said she realized the conditions weren't as they should be when a friend complained after spending the night in her apartment. That's when she went to her advisor and requested to move out.
"One night when I wasn't staying in my room, one of my roommate's friends slept in my bed, and he told me that he woke up with a very sore dry throat," she said. "Then I remember I got a cough, and my throat felt agitated every time I sat in my room, which made it hard for me to sleep."
Dr. Harry Heiman, a Georgia State public health professor, said some living conditions like black mold can trigger an individual's asthma, allergies, or other health problems, depending on a person's sensitivity.
He said that "about 40 percent of childhood asthma is tied to living conditions," mostly "having to do with issues around moisture and mold and particulates in the air."
"Conditions that for one person are perfectly fine, for another they may not be," he said.
Velichkovsky said her health issues persisted while living at Piedmont North, so she saw a doctor who determined her "throat was very agitated" and that "it was likely irritated from some kind of allergy, which could have been either dust from the heater or mold."
Several students revealed similar experiences with residence hall facility issues in anonymous reddit messages to The Signal.
One Georgia State student said there was "a good bit of mold inside the bathroom vent" in their room in Piedmont North. Another said the vents in Piedmont North bathrooms are all connected, and that they get "constant deposits of dust from all the rooms, as well as whatever wonderful smells are coming from other rooms."
Other students told The Signal about issues they encountered in University Lofts. One student said they're "dealing with an ant problem at the moment. They seem to be getting in through the bathroom." The student said they used ant repellent along all of the walls, but have not seen any improvements with the issue.
Another student residing at University Lofts said the space above their shower had "some black mold above it," and said they "filed a report about it at move in and no one came to check on it."
So what is the course of action when issues like these are reported?
ADDRESSING THE MOLD
The Georgia State University Housing department said they have received "about 10 reports for this semester of mold or mildew," and that when they get reports on issues like these, "the staff assesses the area for moisture and conditions that support microorganism growth, and work to fix the problem."
The department explained their procedure in dealing with reports like these is "preventive maintenance, which includes cleaning and any necessary repairs during times when students are not occupying residential spaces," and that the maintenance request system is a main way for them to "identify, track and follow-up on issues and to notice any trends, if they exist."
But Velichkovsky said she made little headway when she began reporting the issues.
When she began putting maintenance requests in, in her view, they were not resolved in a timely manner. After about three requests, "someone finally came at the end of the month." They told her and her roomates that they weren't keeping their room cold enough, "even though it was probably at about 65 degrees," she said.
After no luck with residence maintenance, Velichkovsky said she spoke to one of the Piedmont North resident assistants, who told her "they turned off the ventilation in the bathrooms because people were smoking in there." She also said the "only reason why the maintenance people came to help" was because she voiced her concerns to a resident assistant.
The Centers for Disease Control and Prevention says mold growth can be controlled by "controlling humidity levels" and "ventilating shower, laundry, and cooking areas," neither of which were adjusted by residence staff after Velichkovsky's reports.
"That made me realize that the administration was sacrificing students' basic comforts because of a couple people who were doing something that they weren't supposed to," Velichkovsky said.
Eventually, she met with her honors college advisor, who contacted someone who was able to put her on a list for a room change. Over winter break, she was finally approved to move to University Commons.
The housing department said in recent months, reports for Piedmont North have been handled by the department in accordance with standard procedures.
Velichkovsky said she never received further communication from the department regarding the issues she had at Piedmont North.