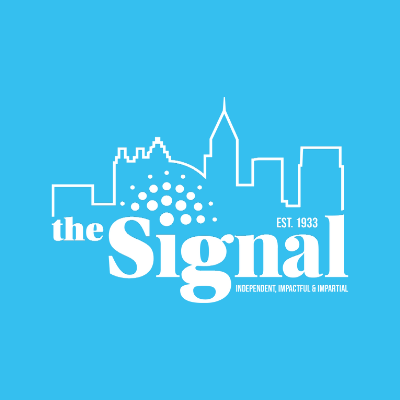 No. 10 Georgia State ended this year's Diggin' Duals tournament with little to no imperfections. The Panthers swept Lincoln Memorial and Jacksonville State, defeating UAB 4-1 but losing the sole match of the weekend to No. 7 LSU, 3-2.
Fans of all participating schools packed the Georgia State Beach Volleyball Complex throughout the tournament, observing and cheering during sets from the three courts filled with action. Pop music, from Chris Brown to Earth, Wind & Fire played through the speakers for all in attendance to enjoy. One group of fans that stood out throughout the weekend was senior Delaney Rohan's family, who travelled all the way from Minnesota and Pennsylvania to support one half of the team's top duo.
"To have the Rohan Clan show up like they did for us … Each of them have a shirt on with her number and a nickname on the back and it's just so great to see how well loved all of our athletes are and how supported they are by their families," Georgia State Beach Volleyball Head Coach Beth Van Fleet said.
The family started chants and waves starting from the beaming sunrise on the sand courts all the way until evening shadows overtook the complex in the tournament's later matches. Rohan herself, however, became the story of the weekend when she ended Diggin' Duals by breaking the Georgia State record for career wins, as No. 79 in the match clincher against Jacksonville State.
"I still can't believe it," Joe Rohan, Rohan's father, said of his daughter's milestone. "The fact that she did it at a home tournament? So cool. In front of us. All of her fans, here at home. It was just so neat to see all of the hard work she's done and it just came down to this. It was just so much fun for her."
Rohan shared her father's excitement as well.
"I never would've imagined it," she said with a growing smile with the thought of breaking the record previously held by All-Americans Sara Olivova and Jansen Button. "And I don't want to hear it from them, they're probably mad at me [laughs]."
In the last home matches of the season, the Panthers also honored seniors and graduate students Amie Held, Chelsea Ross, Natalie Wilson, Jessica Fourspring, and Sarah Angew during the last day of the tournament.
"It's interesting, because our tournament is in the very first weekend of April, so we have a lot of season left. We talk a lot about how this is more of a 'thank-you' and an opportunity to express our gratitude for everything they've given to this program, but by no means is it a 'congratulations' or a 'goodbye' because we have so much more work to do," Coach Van Fleet said.
Georgia State gets back to work April 7-8 in Tallahassee, Florida in the Florida State University invite. The last tournament of the regular season concludes with a rematch with LSU at the Battle on the Bayou April 14-15.