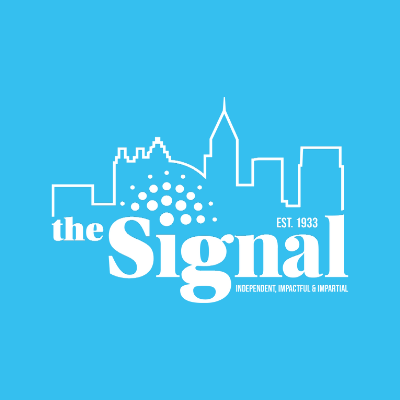 Of all the recyclable materials that pass through the hands of students in library plaza, a majority either end up on the ground or in a trashcan. But the Office of Sustainability at Georgia State is taking the initiative to address these issues.
Georgia State has implemented various projects this semester in response to campus green issues in an urban setting including a new recycling system, monthly farmers markets and a campus-wide bicycle plan.
Nikki Stewart, fourth-year student, said she doesn't immediately think of Georgia State as being green.
"We have buses that take people from the Commons to Aderhold and to me that doesn't seem very green," she said. "I know it costs money but to be green we need to really think about investing in our future, even the smallest steps lead to the biggest improvement."
Georgia State Recycling Coordinator Laurene Hamilton said Georgia State once operated on a source-separated recycling program.
"Due to an increased demand for recycling collection on campus and a push to divert as much volume as possible, Facilities Management – Building Services transitioned to a single-stream program," Hamilton said. "Indoor collection systems are designed to maximize the capture of single-stream recyclables (mixed paper, plastic and aluminum)."
Hamilton also said the implementation of the single-stream system inside campus buildings was completed by placing blue desk-side recycling bins, blue 3-gallon XL Waste Watcher bins and blue carts are currently used to collect recyclables.
The system allows students to mix most disposable items together in any of the bins listed.
Accompanying the new recycling bins will be signage of what to and what not to throw away, according to Hamilton.
"There will be new signage posted on bins and posters around campus about the initiative. New bins and signage are slated to be installed in November," said Hamilton.
Jennifer Asman of the Office of Sustainability said aside from recylcling on school grounds, the organization is aiming to make the campus greener as well.
She also said the goal of the department is to provide opportunities for students to learn about sustainability and how to make it last throughout their lives.
"We want to not only create a more sustainable university but a more sustainable generation. Having programs and events such as a regular Farmers Market and various "green" challenges aid in accomplishing that goal," Asman said.
Office of Sustainability has focused many projects on improving the campus but also said influencing students is a priority, according to Asman.
"We can make all the infrastructure changes in the world to make the campus more sustainable but where we can really make a difference is when we instill sustainability values into our students. They are the true catalyst for change," she said.
The Office of Sustainability also held its first of a series of farmers markets at at the University Plaza on Oct. 13, according to Asman.
"We recently hosted our first Farmers Market in Unity Plaza which included a cooking demonstration by the Nutrition Student Group and six different vendors," she said. "The market was a huge success."
The next market will be held in Unity Plaza on Nov. 10.
"This is a great way for campus members and the Atlanta community to have access to fresh, healthy food. Everything that is sold at the market has to be produced within a 50 mile radius," Asman said.
Georgia State will also introduce a new campus-wide bicycle plan through the Office of Sustainability.
"Currently, the Office of Sustainability is working with the Atlanta Regional Commission on a campus wide bicycle plan which will be presented at a November 7th Bike Summit here on campus," Asman said.
Dr. John Pucher, author of City Cycling and Professor of Urban Planning and Policy Development at Rutgers University, will be keynote speaker at the event.
The plan will be assisted by the Atlanta Regional Comission staff, according to the Office of Sustainability's website