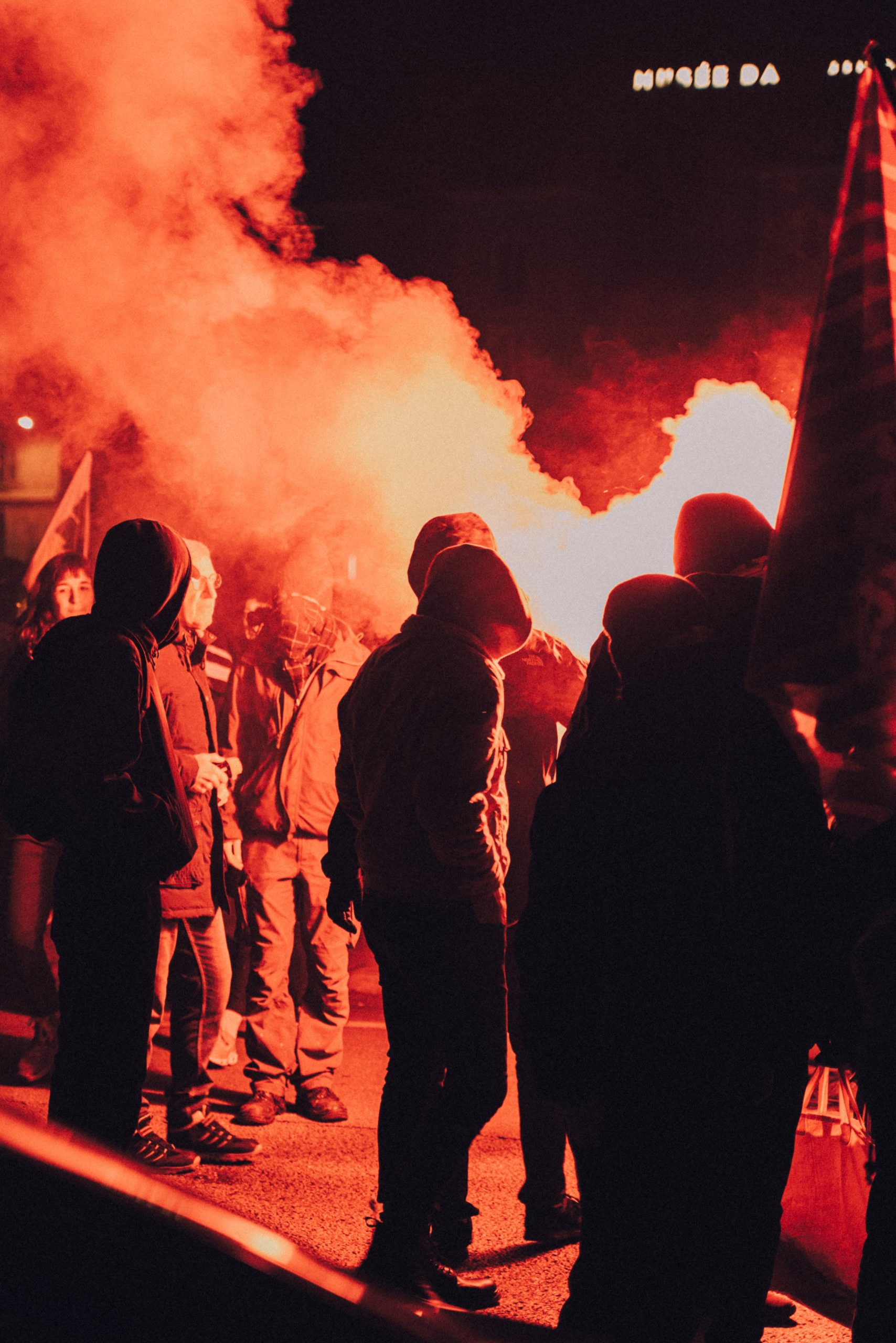 On Jan. 6, thousands of Trump supporters raided the U.S. Capitol in Washington, D.C. The riots came after Trump delivered a passionate speech encouraging them to "save America" and stop an allegedly fraudulent election. 
The violent rally led to five people's deaths, including a Capitol Police officer who was seriously beaten by the protesters. 
Many Georgians attended the riots on Capitol Hill. According to Fox 5 Atlanta, one of the four protester deaths was a 34-year-old woman from Kennesaw, Georgia, who died because of an unspecified "medical emergency." 
A man from Cleveland, Georgia, was arrested for saying he wanted to kill House Speaker Nancy Pelosi. ABC states that he texted his friend, saying he would go to D.C. with weapons with intent to harm the speaker.
The "zip tie guy" shown in social media posts is a 30-year-old man who once lived in Fulton County. He was also arrested for unlawful entrance to the Capitol that day. 
By Jan. 7, police arrested 69 protesters. The New York Times states that, as of Jan. 12,  the F.B.I. has found 170 people that committed crimes at the Capitol. This identification process continues at the time of writing. 
The violent riot shocked many people. An article from the Atlanta Journal-Constitution states that Atlanta attorney Gerald Griggs said nobody thought the rally "would ever go this far." 
Many people commented that the politically charged rally was another sign of racial injustice. According to the Atlanta Journal-Constitution, many Black Atlantans compared the reactions to the pro-Trump protest and Black Lives Matter protests last summer. 
A couple of Atlanta racial equality advocates expressed similar opinions in that article. Writer Sherri Daye Scott said this rally is not for the American dream but white supremacy. 
Atlanta Hawks coach Lloyd Pierce also said there would have been more "guns ablaze and fires ablaze" if those protesters were Black.
There are many opinions about the riots within the Georgia State community. 
"My first thought of this violent riot is Trump encouraging his supporters to do that, which is a threat to our nation's democracy," Jeffrey Lazarus, an associate professor in the Department of Political Science, said.
Robert Howard, another professor in the Department of Political Science, was in D.C. when the riots broke out. 
His grandson was in a daycare six blocks away from the Capitol, and his son-in-law got a text saying to pick up his son as soon as possible because the rioters broke into the Capitol.
"It was very scary to drive into this to pick up," Howard said. "We could not go the normal route and went a back way."
Howard is the executive director of the Southern Political Science Association, and he supervises a conference every January. This year, the conference took a drastic turn.
"My staff came in to stay at a hotel near the White House on Jan. 7. I was unable to meet them to run our 'war room,' and they could not go out for almost two days," he said. 
From his professional view, Howard thought the incident was "unlike anything any of us have ever experienced." 
He was a signatory of a letter written by the Southern Political Science Association. 
According to the letter, the rally represents "profound dangers to democracy and the freedoms that permit scholarly inquiry and expression of knowledge."
Moreover, he also signed an open letter with over 1000 other political scientists asking the U.S. Congress, Vice President Mike Pence and the Cabinet to either impeach Trump or invoke the 25th Amendment, which provides for the temporary transfer of presidential powers to the vice president in the event the president is incapacitated or impeached.