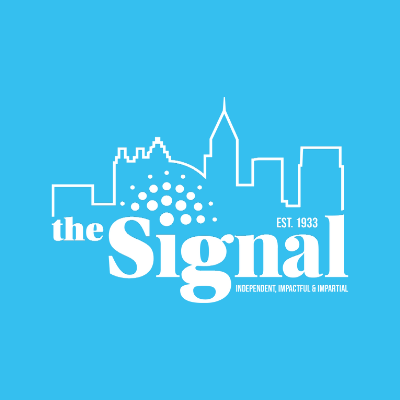 Last week, in the final hours before the legislative session was going to end, Georgia lawmakers approved House Bill 772, which authorizes drug testing of food stamp recipients. The bill now awaits Governor Deal's signature of approval.
House Bill (HB) 772 authorizes state workers to conduct drug tests on recipients of TANF (Temporary Assistance of Needy Families) before they receive food stamp benefits.
If this bill is passed, a social worker who has any reasonable suspicion of drug use would be authorized to conduct a drug test on an individual. The tested individual would have to pay for the drug test out of their own pocket, according to WABE.
The initial bill, which would have tested all recipients of food stamps, was rewritten after Florida had a similar bill that was struck down by a federal judge. The Florida law violated the fourth amendment.
Georgia lawmakers rewrote the bill, adding the amendment of "reasonable suspicion" to avoid the same opposition as Florida, according to MSNBC.
Christie Smith, a Georgia State student who receives food stamps, said she doesn't like the bill. Smith said drug testing is an invasion of one's privacy.
"When we test for drugs, other things may come up," Smith said. "You may bring up other stuff that people may have hidden that they don't want other people to know."
Smith said the Division of Family and Children Services (DFCS) could use other methods to check how people are using their food stamps without drug testing them, saying that it is an invasion of their privacy.
Mariam Dogo, a senior at Georgia State, said she supports the bill because there are homeless people who receive the food stamps who then turn around and sell them to buy drugs.
"I used to be so compassionate about homeless people walking up to me asking me to give them money so they could buy something to eat," Dogo said. "I would watch them take the money I gave them to buy drugs and get high with the money."
Dogo said the bill is a good way to make people who use drugs get their act together. She said this will help those people have to be accountable for cleaning up their drug use if they want to keep the assistance.
"If you clean up your act before you're tested then you don't have to worry about losing your benefits," Dogo said.
Student Sabrina Hill said she's in the middle as far as if she likes the bill or not. Hill said the DFCS shouldn't be investing in criminal matters and they should only deal with the services they provide needy families.
"I see what they're trying to do, but it's not right for people not to be able to eat," Hill said. "Don't penalize them by taking all of their food stamps away."
State Representative Greg Morris (R-Vidalia), author of the bill, was asked during crossover day by democrats how reasonable suspicion would be determined, according to WABE.
"If I'm at a Quickie Store and its 11:30 at night and a 30-year-old trans am pulls up with missing hubcaps and the driver gets out with sunglasses on and he goes to buy three frozen burritos, I'm reasonably suspecting he's high," Morris said on WABE.
Ryan Carter, a junior at Georgia State, said he doesn't agree with the bill because food is needed as a matter of survival. Ryan also said they (food stamp recipients) need help with this addiction from someone who is trained to handle their addiction.
"I don't think they should lose their food stamp benefits," Carter said. "It would be really nice if they introduced them to a family consultant that could help them with their drug addiction."
Roger Caskey, a U.S. Department of Agriculture official who administers the Supplemental Nutrition Assistance Program(SNAP), sent an email to Georgia Officials on March 7 warning them against passing this bill, according to the Ledger-Enquirer.
"No state agency shall impose any other standards of eligibility beyond those specified by the Food and Nutrition Act," Caskey's email stated in the Ledger-Enquirer. "The addition of a drug testing provision of any type is prohibited in the SNAP program."
Florida has decided it isn't worth it for them to continue their program due to the expense the state would incur. If Governor Deal signs the bill, Georgia would be the only state who would be testing for food stamps.