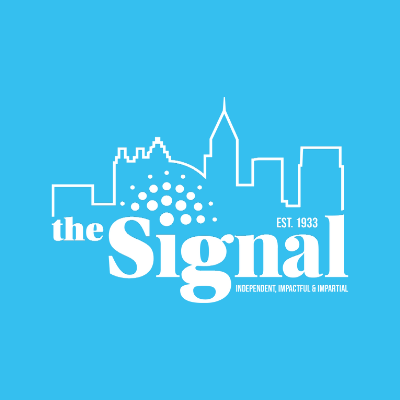 Unlike most of his Georgia State freshmen class, Matt Eggers knew the keynote speaker of the Convocation Class of 2018. In fact, he had an up-close and personal encounter with the historic Civil Rights activist more than five years ago.
Eggers' previous connection with Georgia 5th District U.S. Congressman John Lewis — a former Alabama cotton-picker and son of a sharecropper — was at his Cobb County (Ga.) middle school where this icon of the tumultuous '60s student movement inspired the impressionable teen. Now, Lewis would be Egger's college freshman class convocation speaker.
The former metro Atlanta high school student was attending this year's Aug. 24 medallion ceremony at the Georgia State Sports Arena not because it was mandatory, but because it was necessary.
"I wanted to hear and rekindle the fire and inspiration that is often shared from the man who came from humble beginnings," Eggers said. "It's an empowering experience."
Lewis, a 14-term U.S. Congressman, is one of the only living keynote speakers from the 1963 Civil Rights March on Washington for Jobs and Freedom. The leader of the Student Non-Violent Coordinating Committee (SNCC) preceded Martin Luther King, Jr.'s "I Have A Dream" speech.
History tells us during that era, Lewis, a six decades-long peacenik, was beaten near-senseless by police on Bloody Sunday, the famed demonstration at the Edmund Pettis Bridge. This was part of the 1965 Civil Rights March from Selma to Montgomery for voter's rights.
Lewis, designated as a "Living Saint" by Time Magazine and honored as the only recipient of the John F. Kennedy "Profiles in Courage – 'Lifetime Achievement Award,'" came to Georgia State with something important to share with the more than 3,350-member freshmen class.
Envisioning the future
"As leaders of the twenty-first century, you must play your role, you must do your part, you must use your education here at Georgia State University to help build 'The Beloved Community,'" Lewis said. "Together we must build a world community where we respect the dignity and worth of every human being. We all live in the same family and it doesn't matter if we are Black, White, Latino, Asian American or Native American. It doesn't matter if we are straight or gay. We are one people, one family and we all live in the same house, not just the American house, but the 'World House.'"
In his challenge, Lewis strongly suggested that the freshmen class use their education to reconstruct model communities and to reconcile individual differences with love and respect, not hate. Additionally, Lewis warned the first-year college students not to be lost in a sea of despair and not to be bitter from disappointments that surely would come.
"You have to work hard, study and do your very best," he said. "You must not only do well, you must do good. Speak up, speak out and find a way to get in trouble to help create a better society, a better world. You must be brave, courageous and bold."
Borrowing from the words of Noble Peace Prize winners Dr. Martin Luther King, Jr. and Mahatma Gandhi, Lewis suggested to the young adults that we must learn to live together as brothers and sister or we would all die as fools. Our future choices are non-violence or non-existence, he said.
"It is possible that graduates of Georgia State University will develop new mechanisms, new ideas and innovative proposals that get humankind not to study the ways of war, but rather a path of leadership taking us to world peace and non-violence," Lewis said.
In a departure from his human rights signature oratory, Lewis predicts that members of the Class of 2018 will meet with him in some foreign land and reintroduce themselves as a congressman, governor, senator, teacher, scientist or a candidate for President.
"Believe in yourself and never let anyone tell you that you cannot make it, that you cannot succeed. You have the responsibility of helping to redeem the soul of America, the soul of our world and create a world community where we live together," he said. "Here, at Georgia State University, you can become the model for colleges and universities all over America and all around the world. Create a world community that is at peace with itself."
Lewis, who still retains a slight speech impediment from blows to the head during Bloody Sunday, concluded his convocation address on a reflective and sentimental note.
"I remember the days when I was a freshman, leaving home for the first time and to go off to college," said the 74-year-old Lewis. In an effort to help ease the teenagers' transition to their new home, Lewis said, "Look out for each other, care for each other. Be happy, enjoy yourself, it's all going to work out."
Expectations met
Freshman Jonteco Stinson, a graduate of Spalding High School, called Lewis' convocation address "a great speech." His take-away was to do good and keep focused. Stinson's goal is to earn a degree in business.
Eggers also said he came to this year's convocation with great expectations.
"I met him while I was in middle school, spoke with him and shook his hand," Eggers said. "I found him to be a very captivating character. So honestly, I wanted to come to hear him speak again."
When questioned about the Convocation address, Eggers believed Lewis's oratory was spot on.
"The speech was excellent. It was everything I wanted it to be. He talked about the need of determination and adversity. I think anything we face as young adults pales in comparison to a man who has gone to jail 40 times," Eggers said of Lewis' support of the human rights struggle.
The congressman, in perhaps the most intense moments of the convocation, talked about the value of making a change and pledging your efforts to work for a cause.
"I agree that we all need to be committed to something outside of our own personal lives," Eggers said. "The concept of creating a 'Beloved Community' is something we can all support. I am from another country [New Zealand]. I understand what it means to be a bit of an outsider and I think it is important in this country that we do treat it (The United States of America) as a melting pot."
Before leaving the stage at the August 24 ceremony, Lewis made a telling observation that reflects just how far Georgia State has grown and developed in its 101-year history.
"It is very inspiring to me to see such a diverse group (of students). That was not the case here (at Georgia State) years ago," Lewis said. "As humans, we must respect the dignity and worth in all people. There is a spark of The Divine that can be found in everyone and Georgia State is leading by example in seeking out a distinct student body that represents us all in our beloved community."
___________
The 3,370-member Georgia State Class of 2018 has an average high school GPA of 3.43, an average ACT score of 22 and an average SAT score of 523 — a point or two lower than the Class of 2017 — according to COLLEGEdata, college admissions tracker and Georgia State officials.
Today, Georgia State, with an enrollment of 32,842 students, is the second largest school in the University System of Georgia eclipsed only by a few thousand students of the University of Georgia in Athens.
Georgia State, categorized as highly selective, has a 71 percent full-time student body and a retention rate of 84 percent, according to CampusExplorer.com.
The Georgia State Freshman Pledge:
I am joing the Georgia State Univesity community to pursue my intellectual and personal growth. As a member of the community. I pledge:
* To uphold the highest levels of personal and academic honesty, responsibility and integrity;
* To dedicate myself to the ongoing pursuit of knowledge and truth;
* To respect the difference among all members of my community;
* To challenge myself to learn;
* To examine my beliefs, values, and goals;
* To accept responsibility for all of my actions; and
* To support the values of Georgia State University.
Pull – Out Quotes:
"He (Congressman John Lewis) was cool, was really good. He talked about being happy and that we need to come together and learn (how) to live together."
Freshman Emma Miller
"It is very inspiring to me to see such a diverse group. That was not the case here (at Georgia State University), years ago."
Congressman John Lewis
"He talked about… determination and adversity… anything we face is pale in comparison to a man who has gone to jail 40 times.
Freshman Matt Eggers
"I'm from another country. I understand what it means to be a bit of our outsider. I think it is important in this country… to treat it as a melting pot."