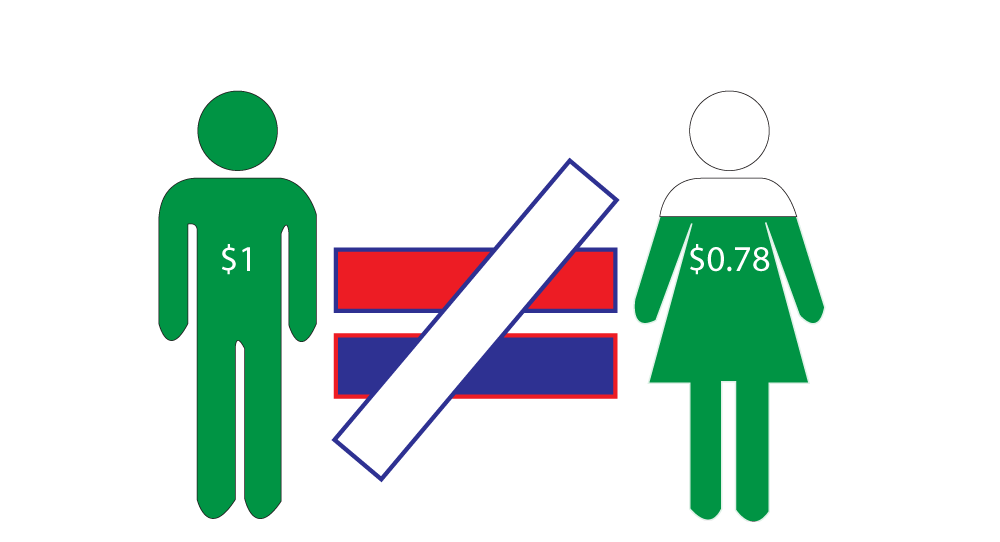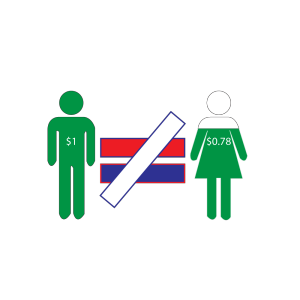 American culture has always prided itself on concepts of equality and fair opportunity. However, there is no point in maintaining a false-front of fairness when women still don't receive the same compensation as men  do for equal or better service
This year marked the first time the U.S. women's national soccer team won the Women's World Cup since 1999. Although they return as victors, they too are subject to the same discrimination many other women face day to day in this country… the ever so blatant gender pay gap.
When the German men's team won the World Cup in 2014, they received a check for $35 million, which is 18 times the amount of the $2 million check awarded to the Women's World cup champions this year.
Despite that eye-popping revelation and after this latest triumph, one would expect that women to be treated the same as the U.S. men's soccer team, but the injustice continues even there. After placing 9th in the FIFA World Cup, the men's team received $9 million, which is still $7 million more than what the USWST received for their 1st place victory last week on July 5.
Obviously, the USWST has just as equally talented athletes as the men's team does. Bringing back first place proves that the women's team deserves to be acknowledged for their success. After all, if you've worked hard enough to make it to the top, shouldn't you be fairly rewarded too?
Unfortunately salary isn't the only portion of the discrimination pie for women in athletics. The Women's Sports Foundation reports that female athletes only receive 43 percent of the participation opportunities their male counterparts are handed on a silver inscribed contractual platter.
Unequal opportunity presentation even dates back to college years. While yes, the athletic scholarship field has broadened significantly, men are awarded  just over half of  athletic related financial aid, according to the Women's Sports Foundation.
But let's take a broader look, because if you think the pay disparity only exists in the sports world, you're sadly mistaken.
The pay gap is a chronic issue in America, with sex and race as two primary factors in that salary difference.
Women only make 78 percent of what men do, according to the American Association of University Women. This means that in comparing the salary between the two, a woman makes an average 78 cents to the dollar… 22 cents less than what a man would make.
While in 2014, President Obama signed an Executive order in an effort to prevent workplace discrimination , it is still too soon to see if this makes any difference in the grand scheme of things.
However, the good news is that famous faces are finally standing up for the cause, such as Pope Francis calling the gap " pure scandal" and Patricia Arquette  standing up at the Oscars saying "To every woman who gave birth, to every taxpayer and citizen of this nation, we have fought for everybody else's equal rights. It's time to have wage equality once and for all. And equal rights for women in the United States of America."
But it's not just the famous faces who are calling others to action . For instance, the Brooklyn, New York "Doctor Who" bar  spent a night discounting ladies taps to 78 percent of the bill.to help create awareness about the dark-aged gender wage gap we still face in America today.
To put it simply, a little can go a long way but the divide is more present than ever. And while America may ring it's symbolic bell of equality and justice, and as long as women don't receive equal pay, the bold concept of "togetherness"  is just another facade.
Whether it's our World Cup champions, or just your everyday woman at the office, it's time to acknowledge this shameful travesty and start putting forth real effort into fixing this issue by demanding equal pay for both genders alike.