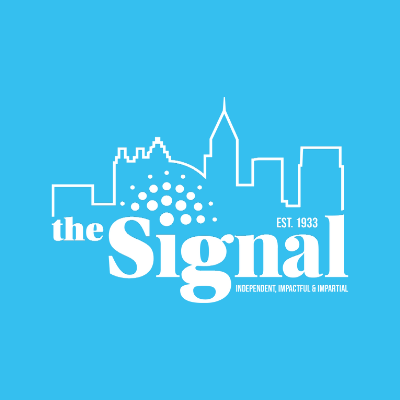 The Natural Science Center on Decatur Street was evacuated and shut down when a chemical spilled on the third floor took place at 2:30 p.m. on April 10.
Four employees said they felt dizzy and were transported to Grady Memorial hospital and one employee was said to have had respiratory issues due to the chemicals, Andrea Jones, Associate Vice President and Spokesperson for Public Relations, said.
She said the incident started when Georgia State employees were moving a drum of chemicals and it leaked.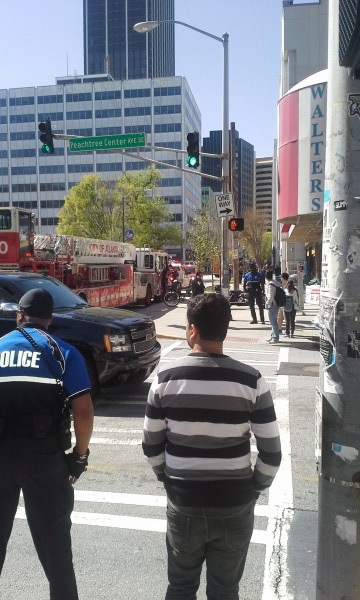 After the spill was noticed, the Atlanta Fire Dept., Atlanta Police and other officials were contacted.
At that point, the building began evacuation. Students were seen crowding the sidewalks at the intersection of Decatur Street and Peachtree Center Avenue and the surrounding areas near the Walter's shoe store.
The intersection was completely blocked off all the way down to Pryor street, one police officer said.
Patrick Major, a grad student who was in the building when the incident happened, said that officials initially said it was a gas leak.
"Initially what I was told when I got out of lab (on the fifth floor), [was that] they said it was a gas leak and they started evacuating the lower floors. Then they said that it was a chemical spill," Major said.
Both students and non-students were turned around and redirected from the scene of the incident. They were told by police officers that they could not walk in that direction for their safety. Students were also not allowed to go to their cars that were parked in that direction.
Police officers constantly blew their whistles to get the attention of students and redirect traffic.
Many students were unaware of what happened because police officers and other officials said they were not allowed to give out information
Other police officers said that they did not know what was going on.
Kerri Bessinger, a grad-student who was passing by said that she wasn't sure what was going on and thought it was drill.
"No one is letting us now what is going on. They aren't saying anything!," she said.
Jones said that the evacuation served as a precautionary measure for a chemical spill.
"Protocols were followed, employees are being examined and treated, and [the] evacuation was a precautionary measure," Jones said.
Jones also said that the readings from the lab are normal and the building is now okay to enter.
She also said that officials are still trying to figure out what the chemical was.
The street and site were cleared around 4:45 p.m.