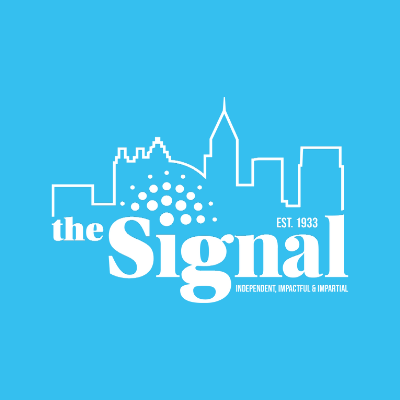 Life as a full-time student can come with many challenges and is often chaotic to manage, but yoga offers people an opportunity to find balance again.
When doing yoga, participants  get a chance to relax and forget all of their problems in the outside world. Through a series of stretches and poses, they become hyper-aware and in tune with their bodies and minds.
"Throughout the practice we let go of ego's mind chatter, judgements, hopes, regrets, and attachment to perfection," said Susan Wells, a yoga instructor at the Georgia State Recreational Center. "Thus giving the mind freedom to tap into a completely different type of awareness."
There is also a spiritual aspect to doing yoga. The exercise forces people to consciously relax their minds and make peace with any stresses or burdens that they may be thinking about.
"When you walk out of your class, you're transformed spiritually because you can now see the burden in a different light," Wells said. "Rather than automatically reacting, you've watched, waited, connected to your higher wisdom, and received the gift of yoga: acceptance, awareness, spiritual richness, and clarity."
Yoga can be seen as a tool for self-introspection. By doing yoga, people gain a better sense of who they are –they get a chance to focus on their thoughts and inner dialogue.
"One of the most important concepts in yoga is self-study," Wells said. "There are principles of living [in yoga] that will help you understand yourself and others in your quest for balance and greater awareness of who you are."
Although yoga is a great way to wind down and find balance in life, it is not always easy. Each pose in yoga challenges the body reach its highest level of ability, called the "edge," and it can become a little difficult. For this reason beginners should seek out a more gentle class.
"Find a teacher you like and connect with. Tell your teacher if you have physical limitations. Go slowly and do not hesitate to rest if you need to during the class," Wells said.
Trying out one of the yoga classes offered in the rec center is an excellent way to get involved with the exercise itself and to get rid of the stressors students deal with on a regular basis.
"The cost for GSU students is minuscule by comparison to the cost of classes elsewhere," Wells said. "So take advantage now of the opportunity to learn this amazing ancient practice."
Registration for the new yoga series at the Recreation Center begins June 10, and yoga clinics start Monday, June 17.