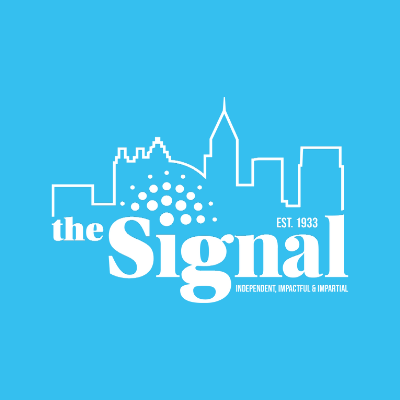 There is a group of students whose final entails something different than performing well on a test. For the students of Acting Styles, they also have to perform well onstage–literally.
Students who major in theater performance studies, as well as some who minor in theater, are required to take an advanced acting class called Acting Styles. According to the Undergraduate Catalog, this course teaches "advanced acting techniques for the creation and performance of various dramatic forms."
But because there are so many dramatic forms, the acting style covered in the class changes from semester to semester so that students can be exposed to as many of these forms as possible.
Instructor Dr. Shirlene Holmes explained that students have been studying solo performance this semester, studying and practicing to perform alone. She said they have also been reading about and viewing the performances of professional solo dramatists.
"The hope is that students, by the time they do their final performances, will have more confidence, knowledge, and proficiency in preparing solo performance and engaging and entertaining an audience alone," Holmes said.
Brandon McKinnie, a senior film and video major and theater minor said that solo performance brings its own set of challenges.
"It's hard to try and play a character, but it's even harder playing yourself," McKinnie said. "The character in my piece is me, and I'm telling everyone what I really think. And that's hard because I usually don't talk about my own life experiences until now."
Student Luis Mayoral-Cortes, senior film and video major minoring in theater, is a stand-up comedian. He said he uses his comedy in the classroom.
"I use the material I have been surrounded by in my own routines," Mayoral-Cortes said. "I really enjoy making people laugh in everyday situations. Some of my friends wanted to know if I'd try stand-up, so I decided to try it out during our final performance."
Not all of the performances provided a hearty laugh, however. Seth Loeb, a senior theater performance studies major,performed a piece called, "Lecter Is…," a spin-off of Hannibal Lecter.
"It takes place in a psychologist's office where we see Fester Lecter, son of Hannibal Lecter, justify his actions of killing rats and dissecting them in his orphanage dormitory," Loeb explained. "This is a self-written piece and was bred out of sheer interest for the Lecter [franchise]."
Anthony Cali, a junior theater performance studies major, performed a piece called "Carpetbagger's Breakfast" and took a different route than his classmates.
"My piece is a young man delivering a soliloquy about his seemingly banal existence, but the core issues he explores are about his cultural origins as a child of northerners raised in the south, his theories about regionalism told through jokes about breakfast, and his own insecurities due to a lack of identity," Cali said.
Each student was also required to write their own performance piece.
"Each of the students have been going through the process of preparing and doing solo performances for 15 weeks," Holmes said.
Nevertheless, this twist on the standard acting class has not increased the students' levels of performance anxiety.
"I learned to take on this daunting task at full momentum and without hesitation," Loeb said.