Did I see you at the show last weekend?
But mainly thanks to Post Malone's Bud Light-filled Solo Cup
Writer: Sam Puckett
Music Midtown brings all kinds of people out from Atlanta and in from all over. Piedmont Park is stuffed to till the fences bend and trampled till the grass is brown. Artists that top the charts rock the stage from noon to sundown. The Signal went and saw it all.
FANS
[dropcap]M[/dropcap]usic festivals bring all kinds of people with disposable income and the weekend off together. They come alone, with a close friend or a whole squad. They come from miles away or blocks apart.
Alicia Luncheon and Kwame Ofori came together for their first Music Midtown. The pair are both long-time Atlanta residents and frequently visit Atlanta events.
"I've lived in Atlanta my entire life and I've always wanted to go to music festivals," Luncheon said. "I went to one music fest last weekend. I go to all the festivals they have in Atlanta like the Jazz Fest, the Dogwood Festival. I always hit up things like that."
Marcie Cody and Brady Dixon came to Music Midtown from University of Tennessee at Chattanooga (UTC), or "Chat" in the native slang of students at UTC, some of whom they actually managed to find milling around the enormous crowd after the Rainbow Kitten Surprise set. So far from home to find a friend so close. After coming all that way, what did they think of the show?
"Abso-F******-Amazing!" Cody said.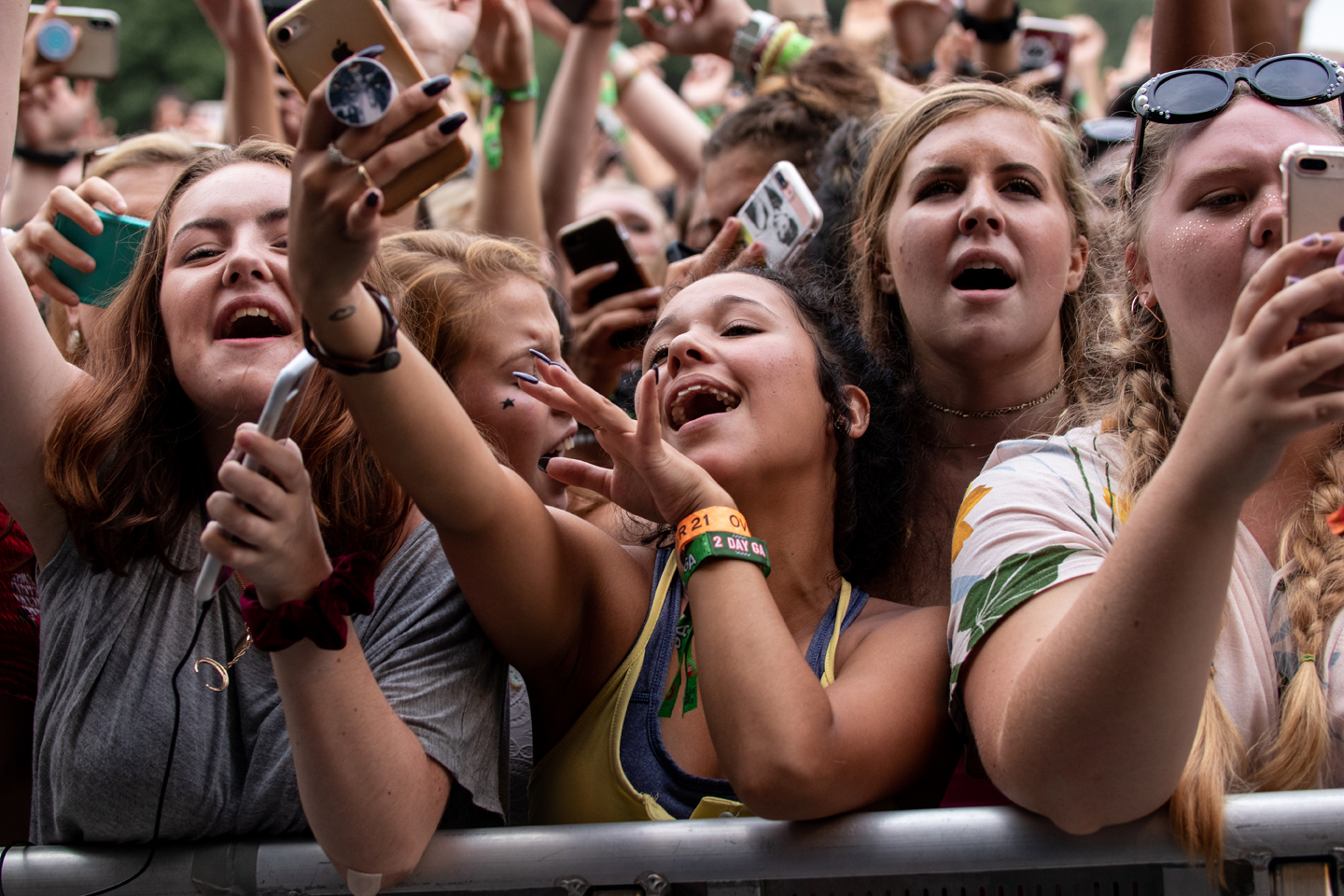 They have a festival crew they go with, about five to seven friends depending on who's down. Their festival adventures have helped them build trust and friendship.
"The way people come together when one song is playing that everyone knows, I love that," Cody said.
"It's like family," Dixon adds.
Many people find a peace in the large crowds they don't get elsewhere. That's what keeps festival fans like Cody and Dixon coming back.
"A bunch of people who have no idea where they're going come together and do the same thing for a while," Dixon said.
Next to Dixon, Cody joins in saying, "And maybe they figure it out for a little bit."
ARTISTS
[dropcap]S[/dropcap]how production ranged from the self-admitted lo-fi of Yuno to Janelle Monae's parade of set, costumes and dancers. Most high budget acts featuring leading male voices (Post Malone, 30 Seconds to Mars, Gucci Mane) relied on light shows and image projections for spectacle.
Post Malone made use of live video, edited to affect a visual sense of the hazy inebriation. Blurred and distorted, the "White Iverson" artist towered onscreen, mustache adorned with Bud Light.
Janelle Monae made much heavier use of costumes, toys and ensemble. When performing her song "Pynk", she donned the infamous pussy-pants. She was joined by a talented pride of dancers and musicians, who she graciously ceded solo shine to. At one point, she invited fans onstage to dance with her, who she affectionately called "dirty computers" after her most recent album.
Not afraid to share the stage either, 30 Seconds to Mars frontman Jared Leto welcomed a whole crowd up onstage with him for his final song. A fitting sharing of space, as earlier in the act he had dived into the photo pit to be carried by fans and media during a solo.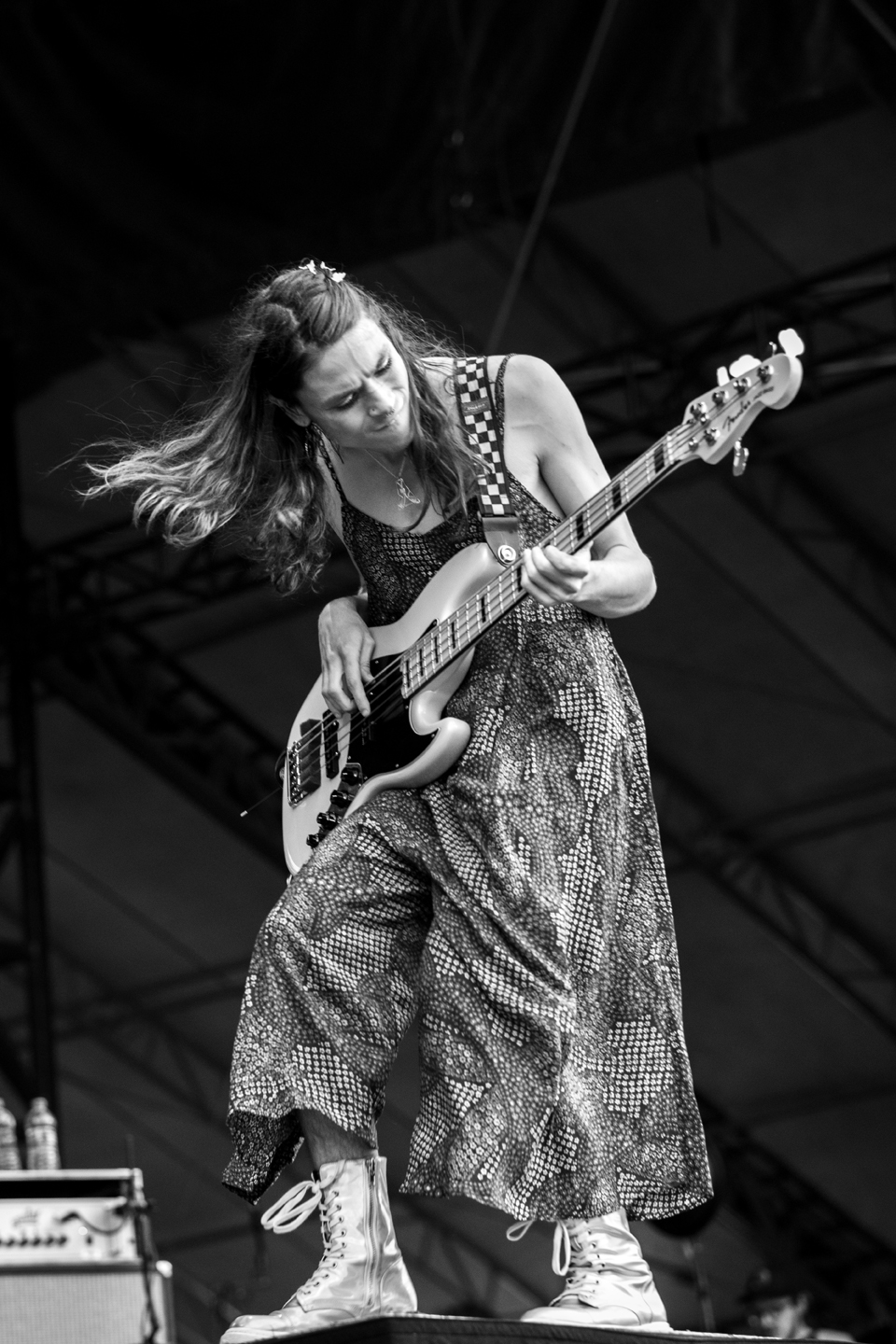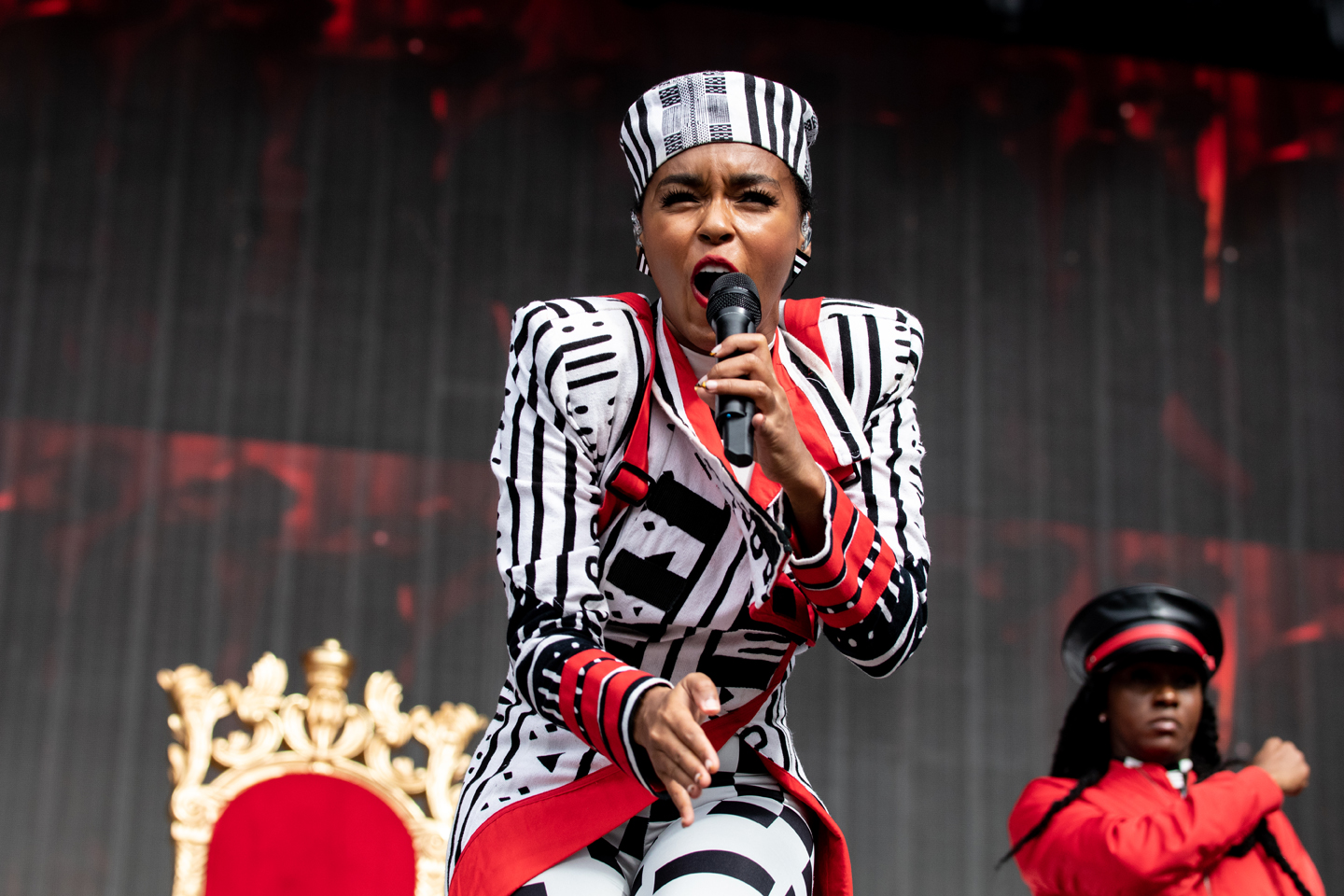 It was during a performance of his song "Rockstar" that Post Malone really let loose. His destructive antics began with the flinging of his beer into the crowd and only escalated as the performance continued. The song climaxed with the clichéd smashing of his guitar.
Andre Quiroz was the man greeted by Post Malone's beer. His friends suggested he sell the Solo Cup online, but he was eager to hold onto the Bud Light backwash trophy.