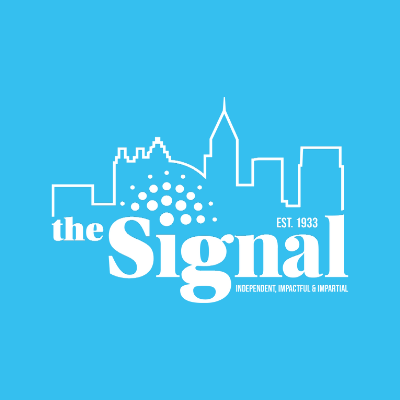 Marriage in 2013 is being defined more broadly than ever.
In a panel discussion last Tuesday at Georgia State, experts analyzed how U.S. Supreme Court Rulings are changing the way society thinks about marriage, including takes on polygamy and same-sex unions.
Elizabeth Brake, an expert in family law from the University of North Carolina and author of the book "Minimizing Marriage: Marriage, Morality, and the Law," said marriage should be extended to a broader range of relationships, such as polyamory and non-romantic friendships.
"The liberal state should not unjustifiably privilege male-female couples over same-sex couples," Brake said. "I argue that for the same reasons it should not legally privilege monogamy or sexual and romantic relationships over life structuring, caring relationships or durable polyamorous units."
Brake said that making same-sex marriages legal but not polygamy would be a "failure of treatment."
Mark Goldfeder, doctoral candidate in law and religion at Emory University, disagreed with Elizabeth Brake during the discussion. He said that while polygamy will be up for debate soon in the Supreme Court, legalizing it would take away the sense of security in marriage.
"Civil unions do not create the same permanence as marriage," he said. "Society does not know how to deal with it [civil union or being in a committed relationship]."
In addition, Goldfeder said marriage is a cultural institution with attached societal expectations. Minimizing it, or broadening the legal definition of it, he said, would take away from the security that marriage provides in American society.
When students at Georgia State were asked their opinion of how marriage should be defined, they were divided on the subject of polygamy: 40 percent said they believe polygamy should never be legal, while 30 percent said it will be and another 30 percent see it as just a possibility.
Business student Gustavo Ponce described marriage as being a contract between two people.
"(Marriage) is a contract between two people," J. Mack College of Business student Gustavo Ponce said.
Another student, marketing major India Nixon said marriage is having the "same interests, morals, and values."
Education major Maximillion Finney said that legalizing same-sex marriage could "open doors."
And more doors seem to be opening than closing.
This past June, the Supreme Court struck down Section 3 of the Defense of Marriage Act disallowing the federal government from recognizing homosexual marriages.
The court ruled that such a law was unconstitutional under the Fifth Amendment's due process clause.
Now, homosexual married couples in the United States can receive federal benefits. However, states where same-sex marriage is illegal are not required to recognize a same-sex marriage from a different state.
"I think eventually (same-sex marriage) will open that door for polygamy because same-sex marriage stands on the foundation of being free to love who you love. And who says you can't love more than one person?" senior Ontario Smith said. "It's just a matter of time but no time soon because we still have to get over this same sex marriage mountain."
Georgia is one of twenty-seven states where same-sex marriage is prohibited by the state constitution and by law.
Signal staff writer Zoya Hasnain contributed to this report.