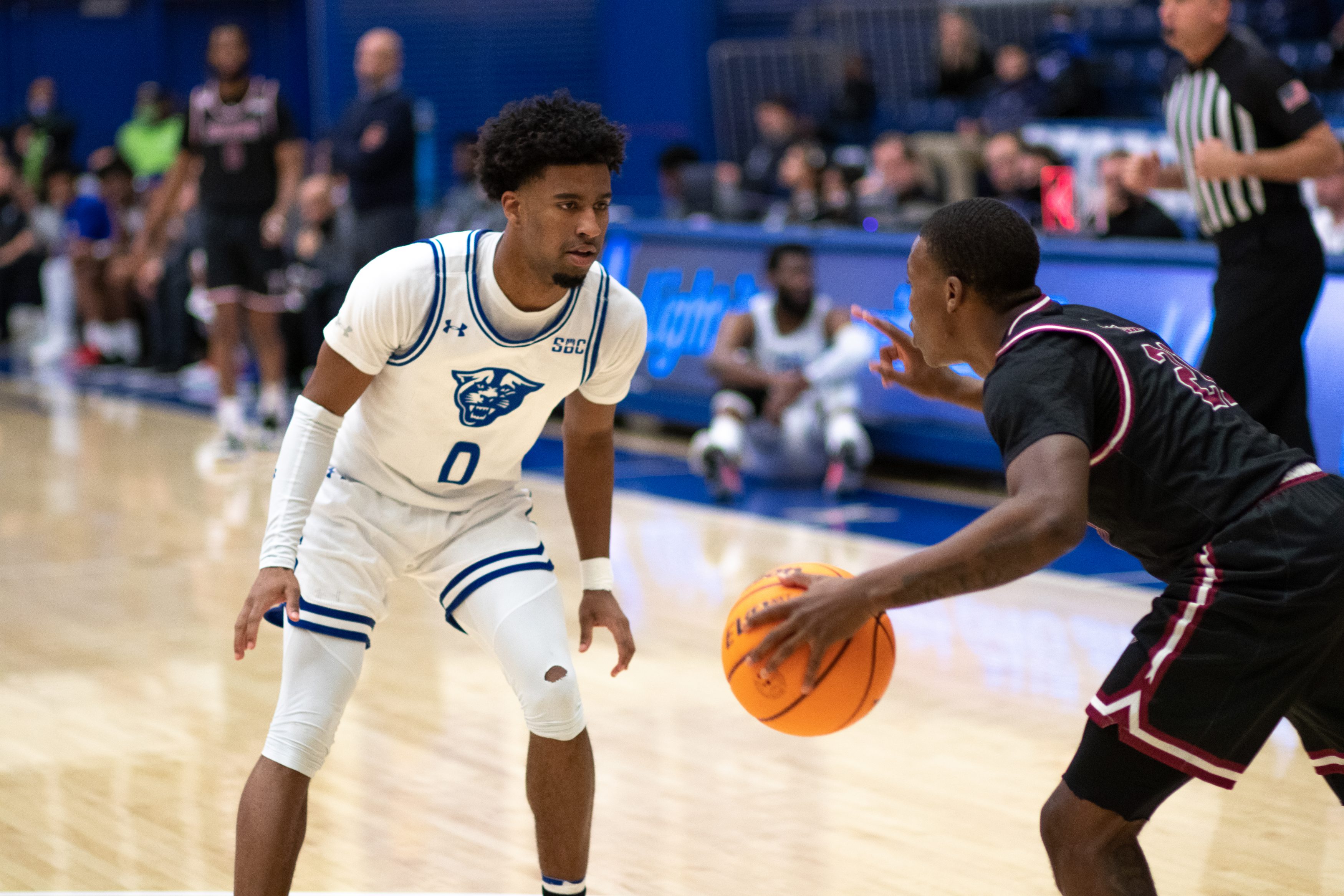 Evan Johnson is a junior point guard from Durham, North Carolina. He played his last three years of high school basketball at Oak Hill academy. Evan gave thanks to his older brother who he said is his "Biggest inspiration for playing basketball," and accredited his parents for starting his basketball journey. 
While playing in Virginia, Evan made a name for himself. 247Sports listed him as the 14th-best player in the state. He was also listed as the 53rd-best point guard in the nation and was just outside the top 300 best players in the country. 
When he moved to Oak Hill, he proved himself to be a top-tier player in Durham. In his three seasons, he helped Oak Hill to a 107-10 record. He also contributed to several championships which include: the 2018 and 2020 Bass Pro Championship, the 2019 Iona Hawaii Classic, the 2017 Chick-fil-a classic and the 2017 Les Schwab title. In 2020, he was named the Phenom Hoop Tournament MVP. He also earned the 2018-19 Coaches Award, the 2017-18 Highest Free Throw Percentage Award, the 2017 FCA Nationals All-tournament team and the 2015-16 sportsmanship award throughout his tenure 
In his freshman year at Georgia State, he averaged 7.3 PPG, 2.0 RPG and 1.6 assists. In a matchup against South Alabama, Evan would put up a career-high 28 points while shooting 6-9 from three and going 6-7 at the free throw line. Last season, Evan would play in 26 games where he would average 5.3 PPG and 1.2 APG. Along with that, he would have a field goal percentage of 30.6% and a free throw percentage of 62.5%. 
Entering the 2022-23 season,  Evan Johnson is a leader for this team. He is with a new head coach and is playing in a new stadium. "Me and Jonas connected in the first week," Johnson said. "He earned my trust, I earned his trust. I believe in him as a head coach and he believes in me as a player." 
Johnson also displayed his appreciation for former guards like Kane Williams, Justin Roberts and Cory Allen. "They put us on their backs, they got us conference championships, they got us a debut in the NCAA tournament." These players helped set a great example for Johnson to set him up for future success on the court. "I give them props for giving me that experience," Johnson said. "Now I have a little taste of what it takes to get there."
Heading into his junior season as the veteran leader, Johnson looks to pave the way for his younger teammates and expects them to be ready for whatever challenge. "My teammates are hard, gritty dawgs," Johnson said. "We put in a lot of time in the gym for us to know what to expect from each other. It is just an expectation at this point". Evan Johnson and the Panthers start the journey for another Sun Belt championship on Nov. 7th at 8:00 pm.