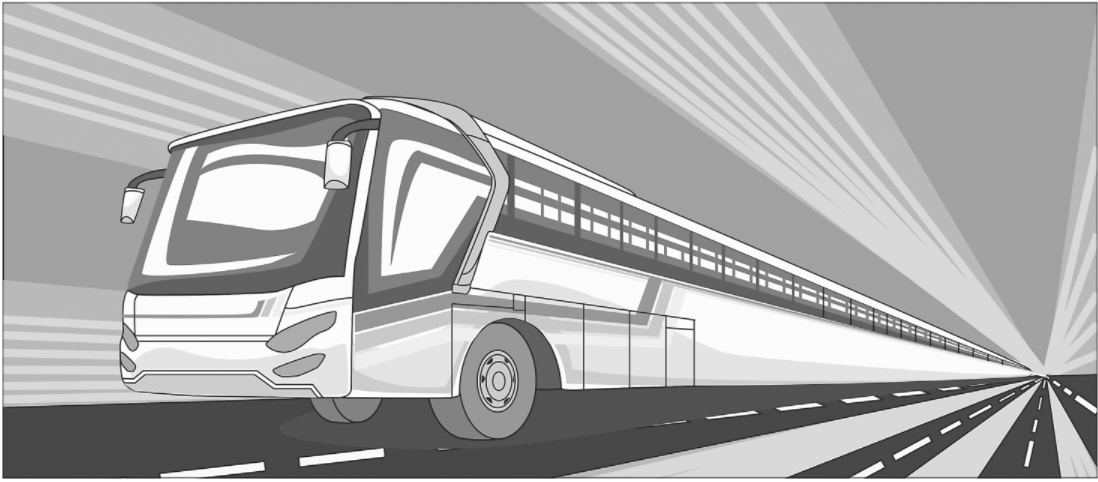 After years of contentious debate, Atlanta's transit options are finally being moved in the right direction.
In November, Atlanta residents voted to approve a sales tax referendum which would raise $3.5 billion over the next 35 years to support efforts in expanding the Metro Atlanta Rapid Transit Authority (MARTA) throughout the Metro Atlanta area. For Atlanta to continue its expansion as one of the largest economies in the southeast, having an expansive and reliable form of public transit is necessary.
As businesses begin to move into the Atlanta area, Atlanta residents need efficient methods of transportation to reach those businesses. MARTA offers those methods. Now that it has been decided that more money will be added towards the expansion of MARTA, a new debate has arise regarding what aspects of MARTA the money should go into. While there are many complicated areas of MARTA that could use the additional money, the conflict will mostly surround whether more money should be spent on either the rail or bus services.
The MARTA bus system helps transport thousands of people every day. It is easy to access and can take commuters to places throughout Atlanta that the rail line cannot access. Joey de St Aubin, Georgia State student and intern in MARTA's long range planning department, does not speak for MARTA but spoke to The Signal regarding information MARTA has made him aware of.  De St Aubin said that MARTA is currently exploring multiple options for bus expansion.
"MARTA is […] looking into increased bus service, which includes increasing the frequency on select routes to match rail frequencies, adding new community circulator routes to serve people closer to their homes, and a possible bus rapid transit line along Northside drive," de St Aubin said.
MARTA busses help connect areas that could be difficult to access for those without a vehicle. The many benefits offered by MARTA's bus service make it easy to create an argument that expanding the busses is the best option for those making the decisions on what the sales tax referendum money should go towards.
For Georgia State students, busses can help in many cases but are often not as important as rail lines. There is a MARTA rail line on the Georgia State campus that sees much of traffic from Georgia State students. Traditionally a commuter school, Georgia State benefits greatly from the MARTA rail line on campus. Other areas within Metro Atlanta should be able to experience this benefit as well.
"The possible projects include several rail extensions such as the Clifton Corridor light rail line, the Blue Line west heavy rail extension, the Atlanta BeltLine streetcar routes, and a Light rail line to Greenbriar mall," de St Aubin said in regards to what opportunities MARTA is pursuing to expand on its rail lines.
Establishing a line in the Emory area would allow students at another one of Atlanta's major universities to commute from their campus to numerous parts of Atlanta. With Emory's campus being a hub for medical work in Atlanta as well, it would also expedite the commute of many individuals in that field. It is already quite shocking that one of Metro Atlanta's major universities has gone so long without access to a rail line. However, it is not the only area in need of rail access, though.
Another opportunity for rail expansion that has been given much discussion is expanding the Red Line further north past the North Springs stations. Roswell, Alpharetta and Marietta are all portions of Metro Atlanta that contain many suburban commuters and have much to gain from the addition of a rail line. To continue Atlanta's economic expansion, an expansive transit service that reaches far throughout the state is imperative, especially in such heavily populated areas that are near the inner city and contain a large number of people commuting to the city every day.
While busses help numerous people get to specific locations within Atlanta, the best way to ensure that the city continues to make progress toward significant economic expansion is to invest into seriously expanding MARTA's rail services.
---
In November 2016, a sales tax referendum was passed that could raise up to $3.5 billion over the next 35 years to be put toward the expansion of MARTA.
According to bizjournals.com
MARTA reports that over 500,000* people use its transit service every day.
*According to itsmarta.com
Possible expansion opportunities include:
Clifton Corridor light rail line

Blue Line west heavy rail extension

Atlanta BeltLine streetcar routes

Light rail line to Greenbriar mall

A station at Mechanicsville on the Red and Gold lines

A station on Joseph Boone Blvd on the Green Line

Bus rapid transit line along Northside drive

Increasing the frequency on select bus routes to match rail frequencies

Adding new community circulator routes to serve people closer to their homes