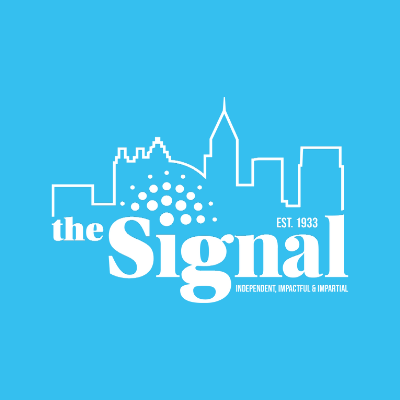 Living in downtown Atlanta means you are right next to a galore of theaters, concert venues and art galleries. Although this rich culture adds to our college experiences, it does not detour our need for simple necessities such as buying groceries. This can seem especially challenging when you are not equipped with a car for easy access to the surrounding area. So where does a car-less Georgia State student purchase chicken breasts and apples? Let me walk you through some options:
Via MARTA
Publix
Hours: Everyday, 7 a.m. – 11 p.m.
Address: 950 W Peachtree St NW, Atlanta, GA 30309
How to get there: Enter the Peachtree Center MARTA Station on Peachtree Street and head northbound. Exiting at the Midtown Station, you will be one block from a Publix. Turn right onto W Peachtree Street to find Publix — with all the goods to fill your fridge and your appetite.
Walking Distance
Sweet Auburn Curb Market
Hours: Monday – Saturday, 8 a.m. to 6 p.m.
Address: 209 Edgewood Ave SE, Atlanta, GA 30303
How to get there: From Patton Hall, walk eastbound on Edgewood Avenue, past the Georgia State School of Sculpture Building. The Sweet Auburn Curb Market will be located past a Subway, to the right. Not only does it offer tasty restaurant venues, but the market also offers stalls of fresh meat and vegetables provided by Atlanta's locals.
CVS/Pharmacy
Hours: Open 24 hours
Address: 235 Peachtree St NE, Atlanta, GA 30303
How to get there: The convenience of a 24-hour CVS is priceless. Although shopping here limits you to the basics, if you need milk, bread, popcorn or deodorant at 2 a.m., this CVS is in the heart of downtown just off Peachtree Street.
Via Shuttle Bus
Kroger
For students living in Georgia State housing
Bus Schedule: Check the elevators for weekly schedules or stop an R.A. to ask when the next shuttle will be leaving for the Edgewood Retail District.
How to get there: The Georgia State shuttle will pick you up in front of the Commons and leave you at Kroger with enough time to stack up on all your dorm room essentials and cravings.
Walmart
For Westmar Student Lofts residents only
Bus Schedule: Monday – Friday, 8:25 p.m. drop off and 9:30 p.m. pick up.
Perks: For Westmar's Georgia State students, a shuttle to Walmart provides you access to this famous superstore. Pick up and drop off is in front of the building.
http://prezi.com/l3yc1isaocvy/a-pedestrians-guide-to-buying-groceries/#