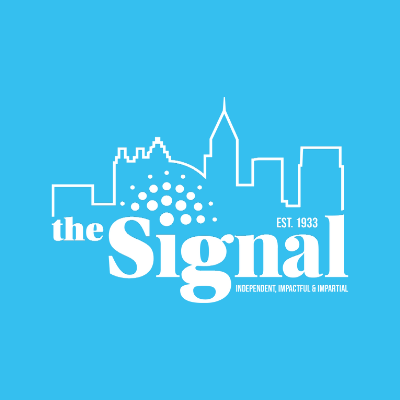 The last few days of summer force us to soak in the last bits of freedom before the school year quickly closes in. And when that time comes we find ourselves ill prepared for the wave of knowledge coming our way. So this year, instead of scrambling around last minute like a scene from "Ratatouille," here are a couple of ways you can be better prepared this year.
      

Plan your weeks Out

: During summer it is unbelievably easy to lose track of what day or month it even is. So to get yourself out of that bad habit, get a calendar and make sure you know what your week has in store for you.

      

Find your groove:

Once you get the syllabi from your classes, it is smart to go ahead and figure out what you will need for the class; whether it be supplies or the amount of effort you need to put forth.

      

Get to know your professor:

A lot of people are usually too scared to talk to their professors, and majority of the time professors are more than willing to help students. So take the time to get to know your professor, it could be the difference between a B and an A.

      

Hit the ground running

: Don't wait around until the middle of the semester to care about your classes. Start the semester off oozing with effort that way you won't have to pick up the slack half way through the year.

      

Set your alarm:

Summer is the college student hibernation season. The time when students rarely wake up before 11 a.m., unless they absolutely have to. So to make sure you wake up on time set an alarm for everyday of the week. That way you won't be kicking yourself because you are late for class.

      

Make a playlist:

Walking to class or even getting ready for class can be awful so make a playlist. Set up your favorite songs on your phone, so you can feel a little motivated to get to class.

      

Parking spots:

It can sometimes be a struggle to find a parking spot on campus.  I suggest planning out where you are going to park the first week of school. That way you won't ever be surprised how far it takes to get to your class from your car.

      

Lunch spot:

If you're lucky you can end up with a perfect schedule, but sometimes you are left with awkward gaps. Unlike in the summer, you can't always eat wherever or whenever you want in between classes. So try to find your perfect lunch or hang out spot on campus to study or to simply relax.

      

Set up a space:

it's pretty un-motivating to study at a desk that is covered in junk or surrounded by blank walls. So decorate your desk area to push yourself to study there. It may just cause you to sit at your desk, scrolling Facebook, but at least you are in a spot where you could possibly do your work.

  

Find time to relax:

School can be pretty stressful when you come from months of doing nothing at all, but don't stress yourself out too much. Light a fire under your ass, but make sure you still find time for yourself.
Unfortunately, summer is over, and it can be really hard to get back into your school year groove. But if you try to follow these tips you won't have to be stuck in an awkward post-summer slump for long.