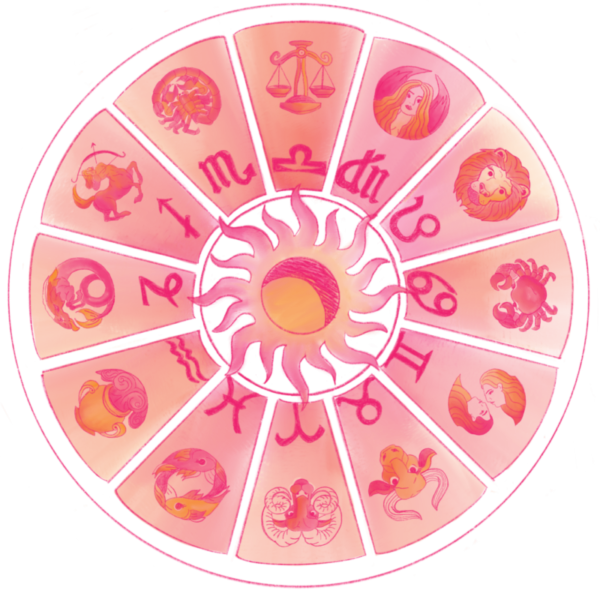 The early 2000s music era was a magical time. Pop, contemporary R&B and hip-hop dominated the music industry. All of these genres created a unique sound that revolutionized music.
Revisiting this era in music is always a nostalgic activity to dive into, and there is no better way to remember your favorite song than using your moon sign.
Your moon sign reflects your emotions and feelings. Using this sign allows you to find the perfect 2000s anthem.
"Glamorous" by Fergie ft. Ludacris
This song is the perfect anthem for someone with an Aries moon. Aries often find themselves going after everything they want but can feel overwhelmed chasing their dreams. Fergie's song encapsulates this feeling by speaking about living a glamorous life but remaining grounded and humble.
"Let Me Blow Ya Mind" by Eve ft. Gwen Stefani
Taurus moons yearn to be creative and express themselves. Eve understands this as she raps about being independent and standing out from the crowd, something Taurus can understand. 
"Leave (Get Out)" by JoJo
Geminis find themselves overwhelmed trying to get their lives figured out. JoJo's lyrics about just letting things go provides the advice that Geminis need to hear as they get everything sorted out.
"Oops!…I Did It Again" by Britney Spears
Cancers constantly end up in an endless cycle of caring for family and loved ones more than themselves. This Britney track is made for them, as she reflects on her mistakes and becomes more aware of her actions. 
"Let Me Love You" by Mario
Rest and self-love are things that Leos struggle to give themselves.  Mario's song provides the comfort that Leos need throughout their self-love journey. This track can be the background for a restful day.
"Superstar" by Jamelia
Virgos take pride in being naturally driven and ambitious. Virgo moons are superstars, and Jamelia's track can provide the perfect soundtrack to their hectic schedules.
"Millennium" by OutKast 
Finding balance in life is the center of a Libra moon's attention. OutKast touches on this power struggle in their lyrical track. 
"These Words" by Natasha Bedingfield
Feeling down and looking to get a refresh is an all too familiar feeling for Scorpio moons.  Natasha Bedingfield's track is the perfect way to refresh the week.
"Survivor" by Destiny's Child
Sagittarius moons often allow their thoughts and feelings to consume them. Although Sagittarius is experiencing a difficult time in life, they will push through and come out as survivors.
"Where is the Love?" by Black Eyed Peas
Capricorn moons are going through a phase of rediscovering the love they have for others. Choosing to spend time with those they care about can provide comfort, and this Black Eyed Peas song can provide reassurance.
"American Boy" by Estelle ft. Kanye West
Aquarius yearns to be the center of attention but has not quite mastered it. In this playful track, Estelle exudes confidence and isn't afraid to own it, making it the perfect addition to an Aquarius moon's playlist.
"Crazy In Love" by Beyoncé ft. JAY-Z
As of lately, the Pisces moon's motto is "fun over focus." They enjoy a good time over a stressful one, and Beyoncé's track is the perfect going out anthem to set the tone for their day.