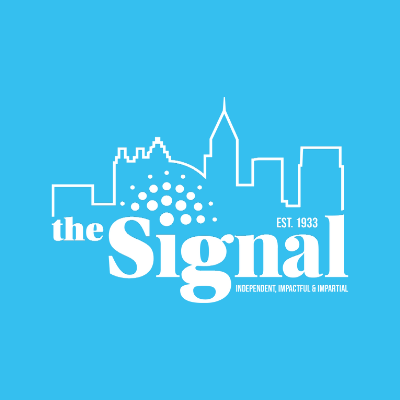 Conventions like DragonCon this past weekend have long been a place for fellow nerds and geeks (like me) to join with people. However, people who aren't regular con-goers don't often realize how conventions bring people together in more ways that simply grouping fans together in the same location. Through cosplay, people mingle and make friendships, that can last anywhere from simply the weekend to a lifetime, all because of a simple costume.
For those readers who do not know, cosplaying is not simply going to the closest costume shop and picking out a costume. True cosplaying is people going through the effort to either hand-make their costume, or to order each individual piece of the outfit, down to the buttons on the shoes.
These costumes take weeks or even months to create, and when people reach the convention, the true fun of it begins. People find costume buddies and take selfies, they get together with groups of people from the same fandom and avidly discuss everything from Disney's latest on the Frozen sequel or costuming techniques.
The costumes make it easy and possible for people to openly show what they have in common with each other, and during a convention, all normal bounds of society's conventions are tossed aside as perfect strangers coo and giggle over cosplays. People bond over their fan groups, spotting others and sometimes even taking on the personalities of their characters.
By doing so, it allows a person to forget their inhibitions and just enjoy themselves. When you don't have to worry about seeing the people you're teasing and flirting with at the convention after the event is over, it gives you a reckless sense of freedom to enjoy yourself as much as possible.
By doing so, oftentimes people make friends from different cities, states and countries. Honestly, conventions and cosplay bring people together the same way social media does. They give people topics to bond over, and allow them to meet people they otherwise would never have met.
The friendships don't necessarily end with the convention. Last year at DragonCon I made friends who lived as close as Alabama and as far away as New Jersey, yet we all managed to keep contact and remain friends.
When you're dressed up in crazy costumes for DragonCon, one of the first things you learn is that the more detailed and in-depth your costume is, or the more crazy and flamboyant it is, the more people want to talk to you, to photograph you and put you on their blog.
The best thing is that no one judges you for how you are dressed. If you're a guy dressed in a Princess Leia bikini, people won't laugh at you; they will laugh with you and embrace the opportunity to snap a photo. There is something freeing about being someone else temporarily, to know that you can get your crazy on with other like-minded people.
So next time you see a costume ball or convention coming up, start thinking of a costume for yourself and go have the time of your life!