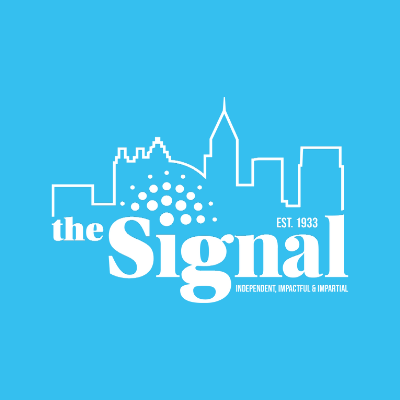 Students gathered in the meeting room at the University Commons for a State of the Industry Panel with local talent from the music industry on Tuesday, Nov. 12.
Evan Owens, Resident Assistant and Vice President of Public Relations of the Georgia State Public Relations Student Society of America (PRSSA) chapter put together the panel to advise students looking for a career in the music business. The panelists were Atlanta-based producer Sonny Digital, rapper Que and talent manager Sean Famoso.
Famoso, co-founder of management company Crowd Control Agency, graduated from Georgia State with a bachelor's degree in marketing in 2011 before getting into the music industry.
He urged students who aspire to be in the business to network and maintain a positive rapport with everyone they meet because they might need them in the future.
"Make sure people speak good things about you when you aren't around."
Producer Sonny Digital has worked for everyone from Beyonce to Future. The producer is most known for co-producing 2 Chainz's "Birthday Song" and producing local rapper YC's hit single "Racks" and Future's "Same Damn Time."
Digital said he dropped out of high school before his senior year to focus on production because he believed in his talent. He encouraged students to have faith in their work, but warned them about the pitfalls of the industry, too.
"It's more about the business than the music."
Digital has also worked with fellow panelist and local rapper Que, producing his song "Young Hitta." Que echoed Digital's advice, telling aspiring artists to stay true to themselves.
"Stick to what you believe in and stay focused."
But Digital explained that sometimes being successful means doing things you don't want to do in order to be heard.
"Give the audience what they want, then do what you want to do," he said, when asked about the lack of lyricists in Atlanta's rap scene.
Famoso told students to use free resources like social media to their advantage.
"Twitter is your publicist, Facebook allows you to have your own fan club and YouTube is your own [television] station," he said.
Owens said he used his resources to organize an event that would benefit
aspiring artists and students looking to work behind the scenes in the
music industry.
"It was just an idea about students trying to get into the music industry and not being informed."
During the panel, Commons residents submitted questions for the panelists to answer using the hashtag #StateOfTheIndustry. Read tweets from the panel here.