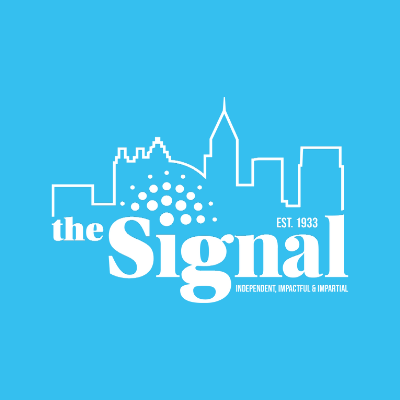 The Journal of Homosexuality's recently released article "'That's So Gay!' Exploring College Students' Attitudes Toward the LGBTQIA (Lesbian, Gay, Bisexual, Transsexual, Queer, Intersex, Asexual) Population" shows that students at the College of Arts and Sciences are typically more accepting of the LGBTQIA community than students who study at the Colleges of Business or Education.
"I feel like teachers and students are more accepting. They just want you to express yourself," said junior art major Chelsea Mays.
The College of Arts and Sciences at Georgia State offers the interdisciplinary discipline of Women's, Gender, and Sexuality Studies. Students can take courses focusing on LGBTQIA studies, African-American lesbian and gay Activism and feminism and queer theory. Those who major in this field can concentrate on the sexualities strand in order to further study human sexuality.
Student groups working to serve the Atlanta feminist and queer communities that are included under the Women's, Gender, and Sexuality Studies umbrella are Faces of Feminism, BlackOUT and SPEAK.
While other colleges at Georgia State don't offer the same amount of programs or include as many organizations directly geared towards the LGBTQIA community, many still make efforts to reach out.
Georgia State's College of Education includes an LGBTQIA awareness student organization called Counseling & Psychological Services Chapter of the Association of Gay, Lesbian, Bisexual and Transgender Issues in Counseling. The group's members are graduate students who want to teach counseling and psychological services to students about LGBTQIA individuals and debunk the stereotypes and myths that surround them.
The College of Law has the student organization called OUTlaw. This organization strives to be a safe environment for LGBTQIA community members. They currently have 225 members.
The Byrdine F. Lewis School of Nursing and Health Professions looks at LGBTQIA members from a clinical perspective. Students majoring in a health profession can take a communication and cultural diversity course, which is a core curriculum course that explores culture to raise awareness, which then helps the student provide services to diverse persons.
The college has also held an AIDS (acquired immunodeficiency syndrome) awareness event that was open to the entire community and had the goal of educating others about the syndrome. This closely affects the LGBT community, since gay and bisexual men suffer from the highest number of new HIV infections out of all subpopulations, according to the Center for Disease Control and Prevention.
The Andrew Young School of Policy Studies does not have a student organization, but there are students and faculty members who are devoted to making Georgia State aware of the LGBTQIA community.
Christian Hill, a student of the Andrew Young School of Policy studies, is the executive director for the Pi Alpha Chapter of Phi Beta Sigma International Fraternity and helped to organize the "No Homo Day" on Nov. 13, 2013 during the fraternity's No Week.
During "No Homo Day," the fraternity partnered with Georgia Equality, the Alliance for Sexual and Gender Diversity and the Student Government Association to discuss the issues of sexual identity and gender discrimination, with a concentration on Greek life.
"Whenever we are talking about something as controversial as gender discrimination in an all-male, all-black fraternity, we always have some reservations about doing that. But we felt that this topic was so important that we had to do it," Hill said. "We want the community to know that our efforts extend beyond the student population."
Georgia State professors Nicholas Forge and Kristie Seelman have dedicated time and research to the LGBTQIA community.
Forge is a clinical assistant professor in the School of Social Work who has worked on a board of directors at a New York City transitional living shelter for LGBTQIA youth and young adults.
Seelman is an assistant professor and co-wrote an editorial published by the Huffington Post. She and her colleague did a study on 30 transgender and gender non-conforming college students, staff and faculty members within the state of Colorado. From the study they learned some of the struggles that the participants faced while attending or working in a college. Seelman does her research with the goal of improving conditions for LGBTQIA people.
The School of Public Health doesn't have an LGBTQIA student organization but has hosted LGBTQIA awareness lectures in the past.
The Center of Excellence for Health Disparities Research in the Institute of Public Health had Dr. Tonia Poteat lecture at Georgia State on the basics of LGBTQIA health disparities this past March 29.