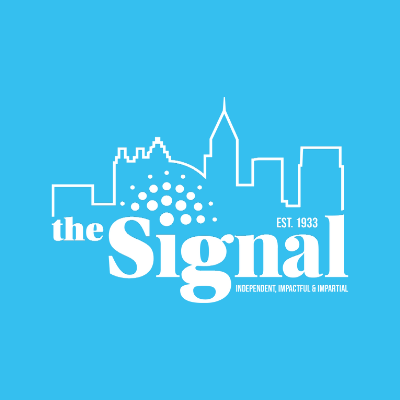 Starting Nov.18, Atlanta rolled out a new cyber crime unit aimed at cracking down on web crime, after multiple incidents across college campuses in the U.S, including the Georgia Institute of Technology.
The interest of a cyber crime unit was sparked when Nigerian citizens Damilola Solomon Ibiwoye and Olayinka Olaniy were convicted of involvement in a cyber scam targeting college campuses such as the Georgia Institute of Technology. The scam was a  "phishing scam" which included false e-mails that seemed to be legitimate, but had the intent to acquiring personal information, including usernames and passwords.
"The arrests and subsequent extraditions of Ibiwoye and Olaniyi are the direct result of global cooperation among US and international law enforcement and the private sector," said David J. LeValley, Special Agent in Charge, FBI Atlanta Field Office. "Individuals and groups targeting US institutions and citizens from abroad through cyber-attacks and spear phishing emails should no longer feel confident that they will remain anonymous and protected by geographic boundaries."
According to Georgia Tech's Office of Information Technology (OIT) the scam was in the form of an e-mail with a link to a fake Georgia Tech website that asked for login information to steal personal information from unsuspecting Georgia Tech students and staff.
The phishing scam lasted on the Georgia Tech campus for about 15 to 30 minutes until the OIT was able to secure the campus. According to Jason Belford,  interim associate director of Georgia Tech CyberSecurity, a small number of staff and faculty members were affected.     
"We did not have a system-wide compromise," Belford said. "The individuals who had their accounts accessed responded directly to the phishing email and provided account information, which is what allowed the security breach on the individual accounts."
To prevent future risks Georgia Tech has created a phishing exercise to reduce the number of student and faculty effected. The exercise included a link to a fake Georgia Tech webpage that had a number warning signs. After the exercise, the percentage of the people affected significantly decreased.   
"In past exercises among those on campus who had not had phishing training, around 20 to 25 percent of people fell prey to the fake email. Following training, that percentage decreased to around 3 to 5," according to The Georgia Tech Cyber Security Team.
As a response to the attack, the new city-run unit will be aiding in prosecuting criminals who commit cyber crimes falling under the categories of "hacking  into private networks and theft of proprietary data; the creation and use of malware to harvest personal financial information and logins; and the operation of illicit marketplaces on the darknet", according to the U.S Attorney's Office Northern District of Georgia.
Georgia State is also taking precaution in order to combat the increasing threat of cybercrime as they partner up with Multi State-Information Sharing and Analysis Center and SecureWorks to prevent cyber attacks according to Ren Flot, Chief Information Security Officer of Georgia State University.
"The university's cyber security team also partners with the Multi State-Information Sharing and Analysis Center to provide intelligence about possible threats and attack mitigation strategies in order to understand and identify cyber attacks, and proactively protect the university's information technology infrastructure," Flot said. "In addition, we work with a third-party Managed Security Services provider, SecureWorks, to assist with detecting threats and preventing cyber attacks that could be directed at the university."
Georgia State Department of Criminal Justice & Criminology Chair Richard Wright, said that cybercrime is ever-increasing and though there isn't sufficient data in the United States, the United Kingdom's data shows that it is the most common crime in Wales and England and he is sure that this trend will reflect in the U.S.
"Cyber crime clearly is increasing dramatically, but good data are not yet available for the US. Much better data are available for the UK, which show that cybercrime is now the most common type of offense in England and Wales," Wright said. "If we had that data, my guess is that it would show cyber offending to be the most common crime here too."
The Cyber crime unit will be a part of the U.S. Attorney's Office Criminal Division within  Financial Fraud & Cyber Crime Section and consist of five prosecutors dedicated to prosecuting cybercrime and assisting federal agencies in their cyber investigative efforts around the world" according to the U.S Attorney John Horn Office Northern District of Georgia website.
"The creation of a dedicated Cyber Unit will build on this expertise to aggressively identify and investigate the newest directions in cyber crime whether committed by individuals, syndicates, or even state actors here or abroad," said U.S. Attorney Horn.
Attorney Horn is certain that the cyber crime unit will be effective, because of the success the U.S Attorney's Office has had in the past.
"Our office holds a distinguished history of prosecuting some of the highest-profile cyber matters in the country, from the creators of the SpyEye and Citadel malware to the foreign nationals responsible for the hacks into RBS WorldPay, E*Trade, and other corporations," said U.S. Attorney Horn.
Muhammad Hijazi, Netsec Interest Group leader for Georgia State Panther Hackers, elaborated on the expertise needed to hack into a typical computer of a college student. He compared it to a home security system and explained that some are more protected than others.
"Having a PC that is caught up with the most recent updates and has an antivirus software installed will greatly reduce how vulnerable that system will be," Hijazi said. "On top of that, being mindful of what websites you visit and what applications you download can also help prevent attacks from occurring. Systems like these are more difficult to hack."
Hijazi also clarified the misconceptions regarding what hacking actually is and what it incorporates. He explained that the correct term would be considered 'cracking,' which is "the act of malicious hacking in order to gain access to a system," according to Hijazi.
"Hacking is a term that tends to get overused and used incorrectly at that," said Hijazi. "In general, hacking simply refers to the act of 'hacking something together', or in other words coming up with a quick and dirty solution to a problem that just works."
Hijazi confirmed that the phishing scam is apart of a much larger scheme called social engineering, which relies of the ignorance of the general public.
"This is part of what's usually referred to as social engineering," Said Hijazi. "It's easy to think of a hacker as some guy in an ominous looking hoodie typing away on a keyboard a million miles away who you will never have to interact with directly. But the reality is that for a hacker it's likely easier to fool someone into giving credentials than it is to find a security vulnerability."
Wright said the inverse correlation between cybercrime and street crime, which suggest an increase reliability of online transactions.
"Interestingly, rates of cyber crime began to increase at almost the same time that rates of street crime began to fall, which probably suggests that as more and more financial exchanges moved away from cash in favor of online transactions, opportunities for traditional crimes fell, while they rose for cyber offending," said Wright.