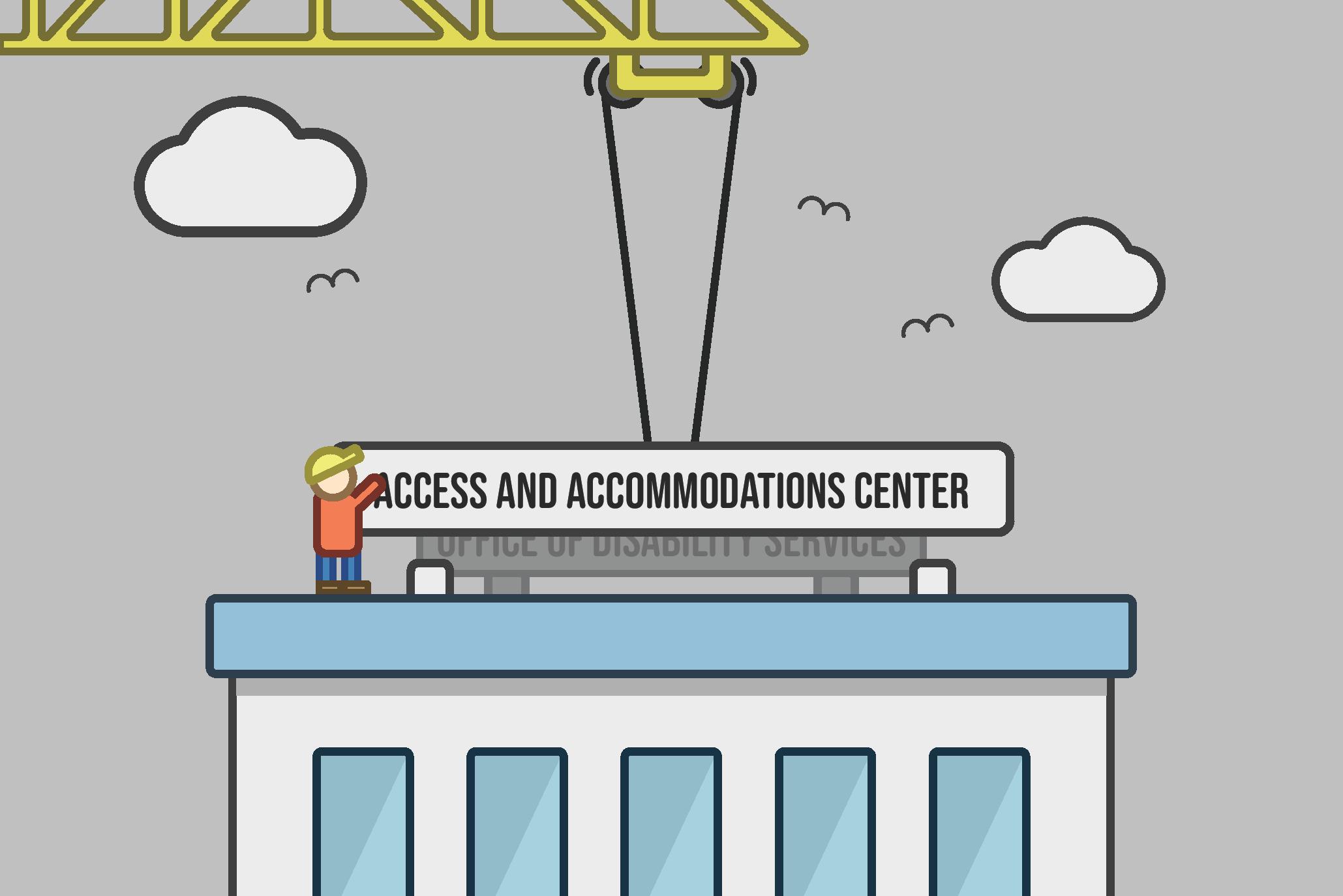 The former Office of Disability Services will celebrate the 30th anniversary of the Americans with Disabilities Act with a new name, better describing their initiative to help the student body. Now, students searching for the Office of Disability Services will be redirected to the Access and Accommodations Center (ACCE). 
Tina E. Vires, director of the ACCE, said that changing the center's name became a priority after noticing a disconnect between the center and its reach to students. 
"Nationally, 11% of college students indicate they have a disability," Vires said. "While not all will choose to request accommodations, we noticed that across all Georgia State campuses, Disability Services was only connected with about 2%." 
After comparing numbers, the ACCE surveyed students asking their opinion of the name and found dissatisfaction with the negative connotations that come along with the term "disability." 
Kate Wilder Cortez is a student who suffers from mental illness and other "invisible" disabilities. Cortez suffered through her initial semesters at Georgia State without accommodations until one of her professors directly led her to the center. 
"I had to have a professor take me by the hand … and physically walk me to the office," Cortez said. 
Cortez was apprehensive to use the office because she associated it with physical disabilities.
"I wouldn't consider myself disabled because I still do most of what I want to do," Cortez said. "I didn't like thinking of myself as someone who needed it."
The ACCE recognized that most students were dissatisfied with the name, so in the 2018 fall semester, they consulted students, Student Government Association and other institutions that underwent similar changes. 
"Over 78% of respondents chose an option other than 'Disability Services,' and the majority of those preferred 'Access and Accommodations Center,'" Vires said. 
Other institutions in Atlanta have also redirected their approach to accessibility. In January 2017, Emory University announced they would rename Access, Disability Services and Resources to the Office of Accessibility Services. 
"It is our goal to emphasize the notion of 'access' and 'accessibility' rather than focusing on an individual's disability," Lynell Cadray, vice provost and university Title IX coordinator at Emory, said in a press release. 
Emory isn't the only Atlanta university shifting their language toward access. A search for "Disability Services" on Spelman College's website redirects to the Student Access Center and Agnes Scott College yields the Office of Accessible Education. 
When asked her opinion of the change, Cortez liked how the new name focuses on changing the environment, not the individual.
"I like the change a lot to focus on the environment being accessible for the student and not that they are disabled and there's something wrong with them," she said. "Saying 'disabled' is saying they are wrong for the environment and not that the environment is wrong for them."
Vires agrees that the adjusted language focuses on the environment and not the individual.
"There are barriers in the environment that block [students] from appropriate access. We want to focus on removing those barriers," Vires said. "We do not 'serve' disabilities, and we never have. We have always facilitated 'access.'"