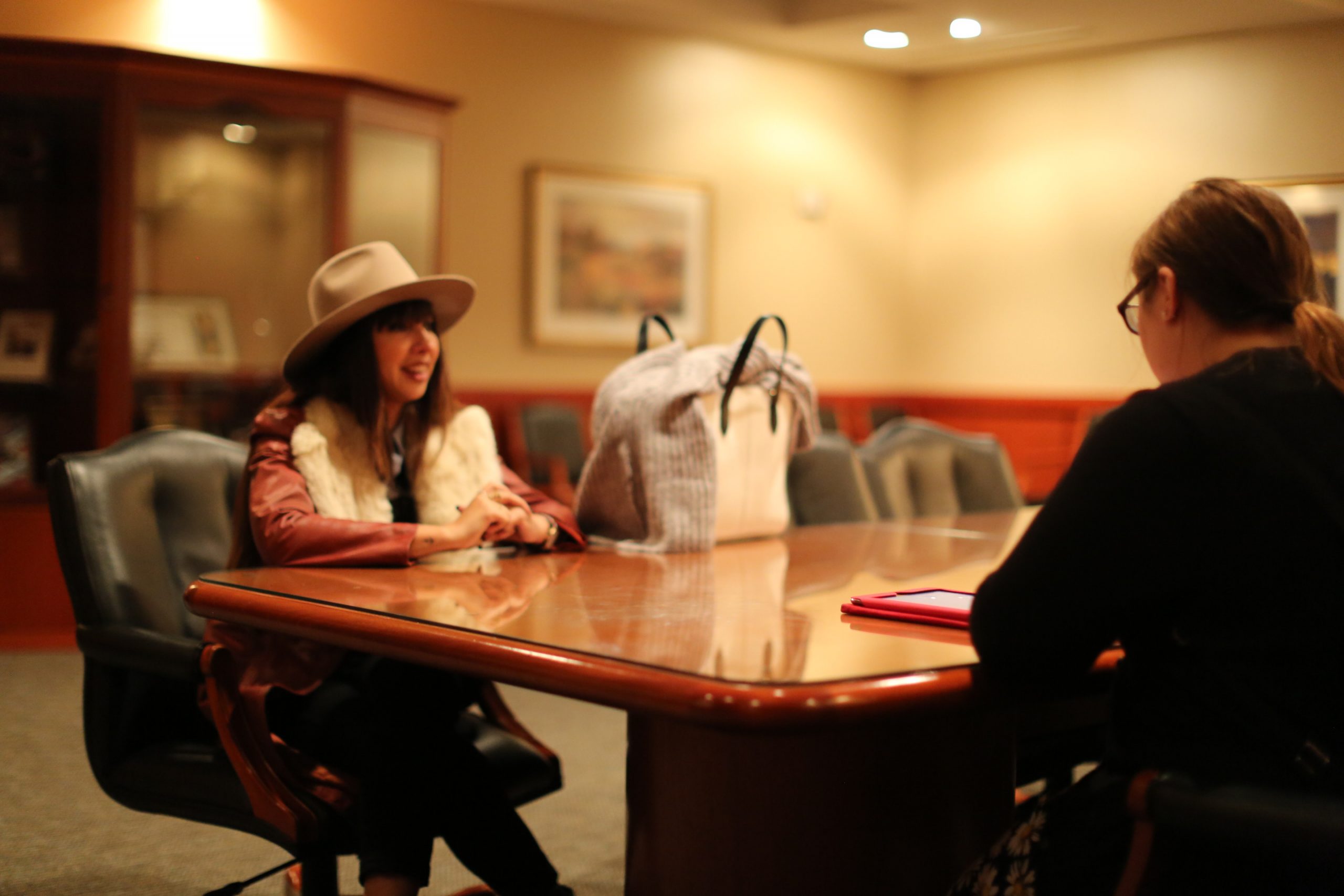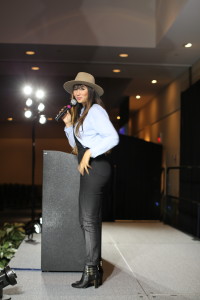 Actress. Singer. Motivational speaker. These are just a few of the many talents 29-year-old Jackie Cruz has under her belt. At the Spotlight Program Board's Distinguished Speakers Series, Cruz told the story of her life, entrance into the acting business and the struggles met along the way.
The talk started slow as Cruz tested the audience and became comfortable with the stage. However, her personality quickly started to shine through and Cruz managed to deliver a practiced speech without sounding rehearsed.
Cruz, who was raised by her mother and aunts, was born in Queens but raised in the Dominican Republic. She lived there with her family until she was 15. Cruz's mother gave up a career as a doctor to move the family to Hollywood so Cruz could pursue her dream of acting, which Cruz said was inspired by Whitney Houston's performance in "The Bodyguard."
Once in California, Cruz and her family had to start over from nothing. Soon after, she was accepted into a performing arts high school in the area. Cruz also got a job at the coat check of an underage club, where she made several friends and proudly checked the coats of several young Disney stars, including Hilary Duff.
Cruz decided she was ready to move out on her own. At first, Cruz was thrilled to live on her own and "happy" with her new ride (her roommate's Honda Civic). However, Cruz soon hit her rebellious phase, influenced by a need to keep her roommate happy. The pair soon started partying and cutting class. It was on one of those days that Cruz and her friends were in a car accident.
Cruz was in a coma for three days. In all, she didn't wake up for two weeks. She had brain surgery, a kidney contusion, and a collapsed lung. Her face was paralyzed and, because of a pinched nerve in her brain, her eyes were partially crossed. At this point, Cruz was despairing. She didn't know how she could survive in an industry that was so heavily focused on looks.
Thankfully, Cruz persevered. She went to therapy, and when she could walk again, she hit the gym. Her hair grew back out and she got right back to auditioning. After moving back to New York, Cruz landed an audition for a "fiesta Latina" on what would become a ground-breaking Netflix original series.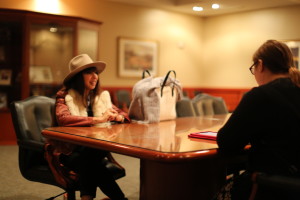 Cruz's channeled a friend's personality to give her "Orange is the New Black" character, "Flaca," the snappy personality audiences have come to love. When first landing the role, she had two lines. However, these two lines evolved more and more until season three, where the audience finally gets to see "Flaca's" backstory. Cruz's phenomenal performance even got her promoted to a series regular in the upcoming season, which, as she told The Signal, will be "crazy."
As her acting career took off, Cruz began focusing on her music career. She just released a video for her cover of Selena's "Como La Flor," which was featured on Huffington Post, Billboard and Buzzfeed. In an interview with The Signal, Cruz said the love she received for it made her "heart smile."
"If you have desire in your heart, and you know, these little whispers in your head…I really think you should follow [them]," Cruz said.