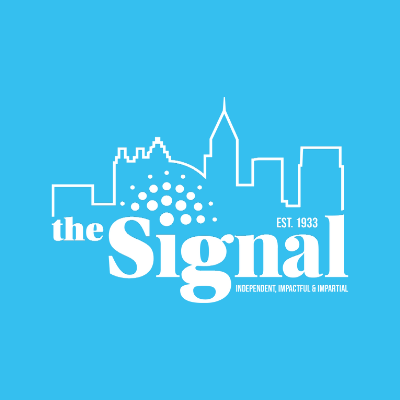 Candidates for the Student Government Association (SGA) campaigned in the Library Plaza for the Spring 2014 Election on March 25.
Candidates met and spoke with students in the Library Plaza to discuss their platforms and what future plans they have for SGA if elected.
Camryn Bradley, incumbent candidate for VP of Public Relations, spoke of his plans for the library.
"Having a 24 hour library is not feasible. It is too expensive. However, next year the library hours will open until 2 A.M.on Sunday through Thursday," he said.
Bradley also announced his plan for connecting students with university events.
"I am currently working on connecting the campus with a unified campus calendar that allows students to find out events," he said.
Nicholas Smith, marketing major, is running as senator for the Robinson College of Business.
"I believe what gives me a competitive edge is my dependability and being able to listen to voice of opinion," he said.
Gregory LaFortune, candidate for senator from the College of Nursing, said he wanted to encourage a "smoke-free" campus.
"I am passionate on having a smoke-free campus. I want to have a designated areas for smokers," he said. "I do not want to just focus on the needs of non-smokers but smokers as well."
Osato Uzamere, incumbent Executive Vice President, promotes numerous of movements around campus such as school safety and more freshmen and transfers involved in the Student Government Association.
Uzamere said her experience with Executive Vice President will give her a competitive edge.
"This position thrives on experience. Students want someone who knows the ends and outs of SGA. Being a part of SGA for than a year gives me a competitive edge," she said.
Campaigning week will continue until Friday, March 28. On Thursday March 27 SGA will host the "Meet the Candidates Debate" at 7 p.m. in the Speaker's Auditorium.
Voting for SGA candidates will begin next Monday, March 31 and end on April 4.