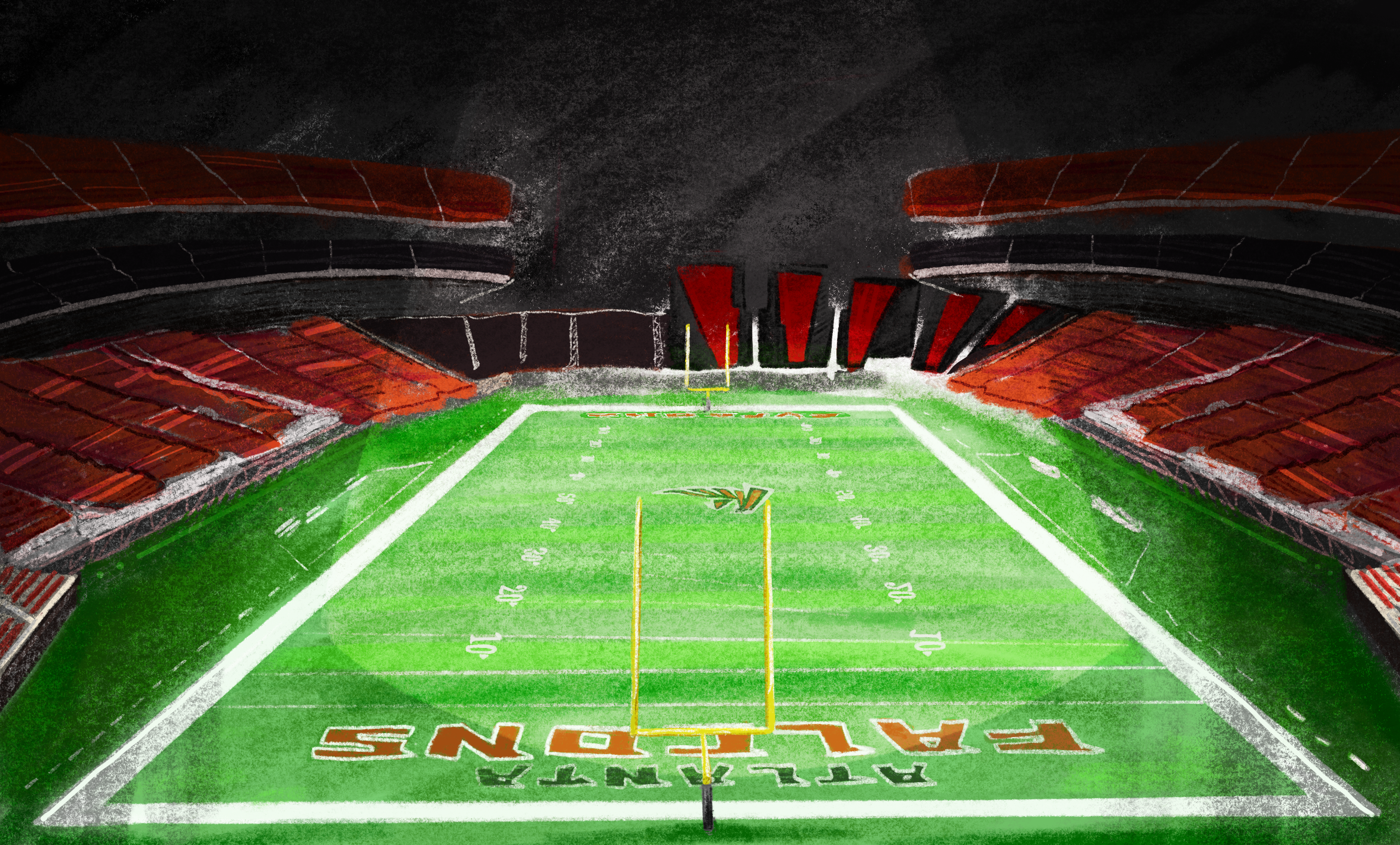 With the recent 37-30 win over the Carolina Panthers, the 4-4 Atlanta Falcons are now at the top of the NFC south and currently hold the fourth seed in the playoff race. Fans still have their doubts about whether the Falcons are true contenders for the division crown or pretenders hiding behind the facade of a weak division.
Despite the rollercoaster of events that occurred during the week eight divisional matchup, the Falcons not only won but have started to break the notion of not being able to finish games as they were able to drive down the field and keep pace with the scoring of the Panthers on both sides of the ball. Making the win even more impressive, Atlanta's top cornerbacks A.J. Terrell and starting safety Jaylinn Hawkins were out with an injury. This culture change, which has constantly nagged Atlanta since the 2016 Super Bowl loss, could be what the Falcons need to finally get back to becoming a competitive team.
The Falcons' success might be a surprise to most fans and NFL executives but not to the players. "I do think we're going to contend and be able to fight for the playoffs and maybe the Super Bowl, it's a new year," star tight end Kyle Pitts said before the week one matchup against the Saints. I don't think about the past and negative things." 
Currently, the Atlanta Falcons have one of the easiest strengths of schedule as their opponents have a combined .410 win percentage with only two of its next nine opponents currently having a winning record, those teams being the 4-3 Los Angeles Chargers and the 5-3 Baltimore Ravens. Maintaining this success throughout the season can not only secure a playoff spot for Atlanta but advance their seeding as they now control their destiny with how they finish this season.
Atlanta's highly proficient run offense has been the main focus of their accomplished season as they rank fifth in rushing yards will most certainly improve with star running back Cordarrelle Patterson making a return from injured reserve in the week nine contest against the Los Angeles Chargers after missing the past five weeks. 
The Falcons coaching staff has also shown more confidence in the passing game as quarterback Marcus Mariota passed for a season-high 253 yards and three touchdowns despite throwing two interceptions. This balance of efficient running and passing is what the Falcons need to stay competitive throughout the season as the Dirty Birds show no signs of slowing down from its impressive first half of the season.
The recent trades Atlanta made, clearly show the Falcons want to boost their secondary as they received cornerback Rashad Fenton to assist fellow defensive backs Casey Hayward, A.J Terrell and Isaiah Oliver in their return from injury.