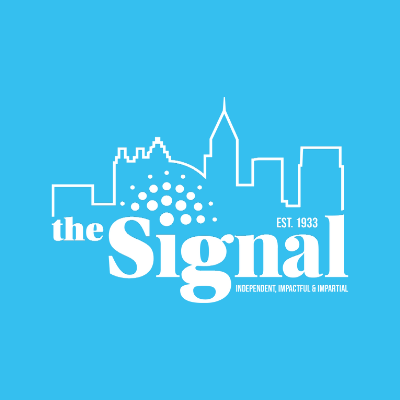 In preparation for next Saturday's game against Alabama, The Signal sat down with Marc Torrence,
sports editor of The Crimson White (University of Alabama's student newspaper).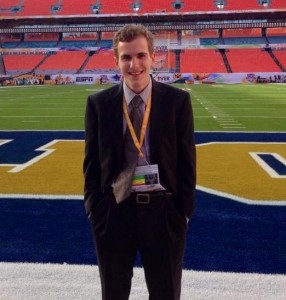 The Signal: How do Alabama fans feel about playing Georgia State again?
Torrence: Honestly, it's just another bump on the scheduling log. Alabama plays scrappy Ole Miss the week before, so the fans will be ready for a pressure-free weekend against a cupcake opponent. It's always nice for fans to have a weekend to relax, enjoy football and not have to worry about losing.
TS: Does Georgia State being a FBS team now raises the stakes of the matchup, or are fans already looking ahead to the Kentucky game?
Torrence: Fans aren't looking ahead to Kentucky, they're looking ahead to LSU and the SEC Champi- onship Game. That's about it. I don't think Georgia State moving up raises the stakes that much. Alabama is so good and so dominant right now that there are really only two or three games on the schedule every year that matter to fans. The rest all just kind of blend together.
TS: After the kickoff score Georgia State had against Alabama in 2010, how do Alabama fans expect special teams to prepare for a legit home run threat in Albert Wilson (he scored against Alabama on a kickoff return as a freshman – now he's a senior)?
Torrence: They'll expect it to prepare the way it does for every game. Alabama doesn't play scrubs on special teams. Senior All-American linebacker C.J. Mosley regularly plays on special teams. It's a good way for young guys to get on the field, too, but all the young guys they recruit are pretty good.
TS: What Alabama players besides the stars should Georgia State fans be worried about? We know most of the big names on the team, but who is going to surprise Georgia State on the 5th?
Torrence: I'm really interested to see the backups. That's usually the most exciting part of these games against smaller teams for the fans is how do the backups perform once the game is out of hand. Alabama signed a heralded class of young running backs, in particular, who fans are eager to see.
TS: What is your impression of Georgia State's renewed rushing attack and how do you think it will hold up against Alabama's defense?
Torrence: I'm not really that familiar with Georgia State's running backs, but Alabama has been solid against the run so far this year. Outside of Johnny Manziel making some razzle dazzle plays with his legs and a blown play against Virginia Tech, running backs haven't found much room to run this year. Alabama's front seven is one of the best in the country.
TS: What is your prediction for next Saturday's matchup?
Torrence: I would say somewhere in the 49-7 range. Nick Saban has never been one to run up the score on teams – he took a knee near the goal line late in the Auburn game last year instead of scoring again. Georgia State will probably get a score off of a blown play, but other than that, it will be all Alabama. But there won't be too much carnage.