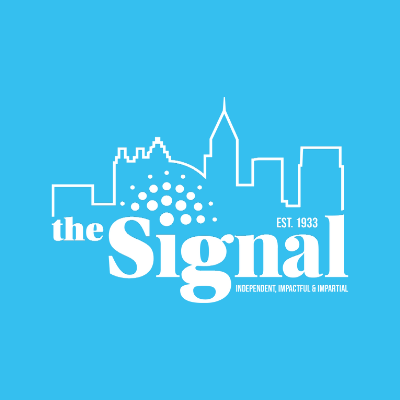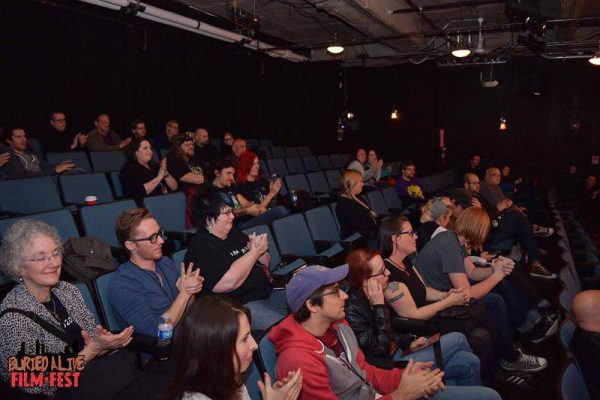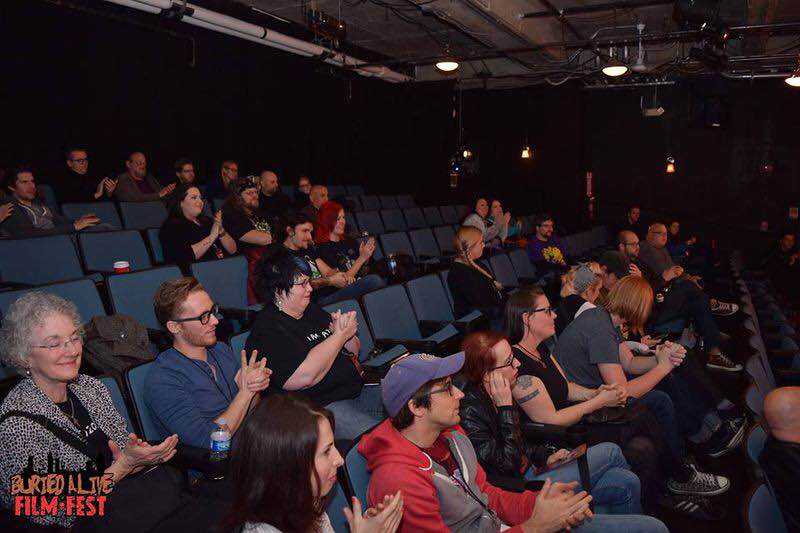 If you like to celebrate Halloween year-round, you won't have to go farther than Little Five Points to get your next horror fix. With plenty of fake blood at the ready, Buried Alive Film Festival will keep you on the edge of your seat with five days of spooky shorts and creepy features.  
The festival, which will span five days, has 36 full hours of programming, plus a special day dedicated to the festival's first ever "Sinema Challenge." The program schedule allows plenty of choices for horror connoisseurs, with several blocks of short films ranging from gory thrillers to supernatural horror and several feature lengths, including the world premiere of "The Night Watchman."
"It's a really fun, exciting movie," Blake Myers, the festival director, said. "We're really happy we're the first place that's showing that. We're also showing bigger films that showed at South By Southwest, like 'The Master Cleanse.'"
Buried Alive also has some one-of-a-kind surprises lined up for this year, including a presentation from a Satanist.
"Sunday at noon we're having a film called, 'Sympathy of the Devil: The True Story of the Process Church of the Final Judgement,' which is a documentary about a Satanic cult and so the film is being presented by Fred from the Satanic Temple," Myers said.
The documentary explains and debunks the conspiracy theories surrounding The Process Church of the Final Judgement, a cult that has been accused of influencing the killing of Bobby Kennedy and inspiring Charles Manson and Son of Sam, earning the group the title of "most dangerous cult in America," according to Buried Alive's website.
The festival will also be showing the 40-year anniversary, remastered version of Brian De Palma's "Carrie," complete with 1970s-style prom photoshoot and all. Fest goers can even come get their picture taken with Carrie. There will also be a zombie photoshoot for the Zombie Extravaganza.
Buried Alive is offering more than films. They've dipped into live entertainment, thanks to Blast Off Burlesque.
"Blast Off Burlesque are some old friends of ours," Myers said. "They put on an amazing burlesque show, and we're making sure they have all the fake blood they need."
If the sight of blood doesn't make you queasy, there will be plenty of popcorn to snack on from the Box Office. 7 Stages is also connected to Java Lords, a coffee shop and full bar so you can grab a drink and enjoy the festival.
Crowning the winners
Festival winners will be decided by a panel of three judges and announced at the end of the festival.
"We pick three judges to watch all of the programming," Myers said. "One is a local filmmaker, Jay Holloway. One is an actor from 'Too Many Cooks', and we have a local blogger participating also. They watch all the movies and then we have them sit down and argue for like an hour or two over hamburgers and beers. Then they decide what is the best movie and we give out a handcrafted award by Lucas Godfrey, who is the festival founder. He sculpted a face being cut in half with a chainsaw that's mounted to a plaque."
The festival also has special awards for the best local films, according to Myers.
"For our best local film we give out the Golden Shovel, because you know we're keeping up with our Buried Alive graveyard kind of thing. Our runner-up gets the Silver Spade and the third place gets the copper trowel."
Myers said he and the festival crew have been "scouring the planet trying to find the best in new international cinema."
The Sinema Challenge
You've probably heard of 48-hour film festivals, but Buried Alive is giving local filmmakers a bit of a break with their very own spooky escapade. The Sinema Challenge was designed to inspire local filmmakers to create breathtaking and terrifying horror films without the major time constraints.
"We were sitting around talking about how we all worked on the 48-hour film festival before," Myers said. "Those are fun but you always kill yourself in 48 hours and never really get anything that's really great made. So we thought people would probably appreciate having a longer period of time to make something."
The teams participating have 13 days (a number Myers said they chose because it's "spooky") to create a horror masterpiece in a specific genre. Myers explained how the selection process worked.
"They had to pick up one card of the genres we put together – all horror genres. Then they had to pick two cards from cards against humanity, and wow people pulled some really f-ed up cards."
The teams began filming on Nov. 1 and wrapped post-production on Nov. 14. Judges will be screening the movies and selecting winners, which will be announced at the public screenings on Nov. 16.
Schedule and Ticketing:
7 Stages Theatre
1105 Euclid Ave NE
Atlanta, GA 30307
Parking is available behind in the lot behind 7 Stages for a fee of $2-$7 for a full day depending on the day of the week.
Festival Hours:
Nov. 16: 8 – 9:30 p.m.
Nov. 17: 7 – 10:45 p.m.
Nov. 18: 6 p.m. – 2 a.m.
Nov. 19: Noon – 11:45 p.m.
Nov. 20: Noon – 9:45 p.m.
A full schedule breakdown can be found at buriedalivefilmfest.com/schedule/.
Tickets are $12 per screening block or $10 with a valid student ID.
The Festival is rated 17+, so no one under 17 will be allowed in without a parent or guardian.