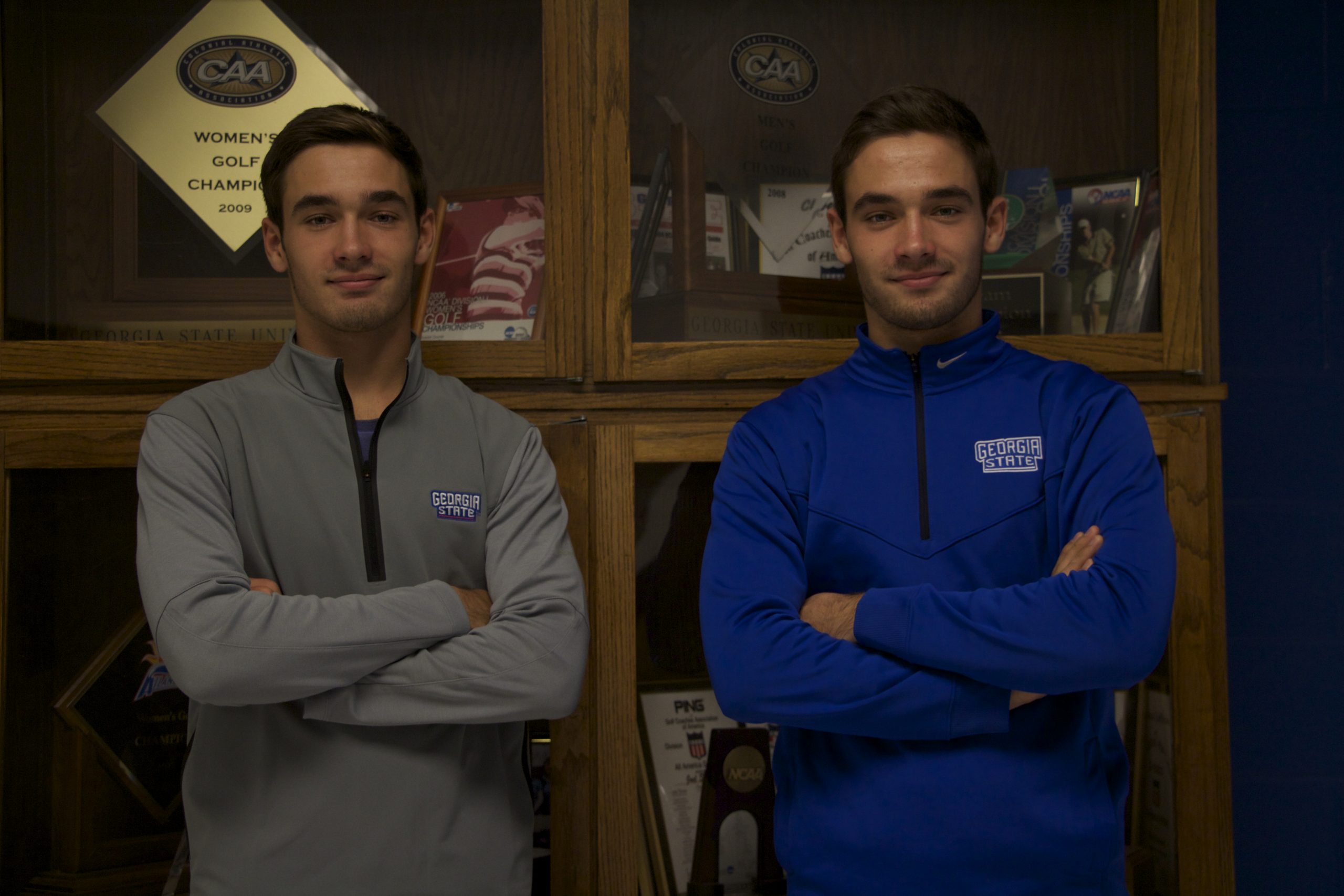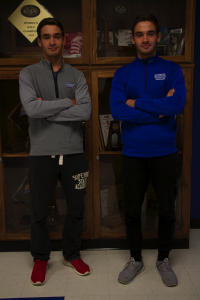 Georgia State's men's golf team has received a boost from two freshmen this fall. The twin brother duo of freshmen Alex and Max Herrmann have been near the top in every category for the Panthers so far in the fall portion of the season.
The Herrmann brothers came to Georgia State from Woerthsee, Germany where both were well˗accomplished young golfers. Both have been solid for the Panthers as they have played in three tournaments during the fall season.
Max has the most top˗25 finishes on the team at this point in the season with three. Alex has one top˗25 but also has one top˗10 which is tied for the team lead. The only other top˗10 finish belongs to sophomore Nathan Mallonee.
Getting started
The Herrmann brothers were both active athletically as youths back in Woerthsee. Both participated in sports such as soccer, basketball, tennis and golf.
As the years progressed, so did the interest in the sport of golf until the twins decided to focus completely on golf.
"Our parents, they don't play any golf. So it was kind of during holidays when we were younger we were like, 'Why don't we try to play a little golf?' As soon as we got on the driving range, we never wanted to leave it," Alex said of how the two got introduced to golf.
For Alex, the injury risks of soccer really helped push him into golf more.
"We used to play lots and lots of soccer. We loved playing soccer. But when the first injuries came we more and more got into golf. I think one injury then was a turning point for me where I was like, 'Okay, I'm definitely going to put my focus on golf now,'" Alex said.
Sibling rivalry?
Both of the Herrmann brothers admit that despite being so active athletically, they never have ignited a sibling rivalry. In fact, the two have always just pulled for the other to do well.
The brothers root for each other and see the other's success and strive to be just as good and even better.
"I really want to see him do well. Whenever he plays good and beats me I'm really happy for him. But on the other side, you don't want to lose to him. I really want to play at the same level as him or be better. That's my goal," Max said. "It's really not that much of a competition. It's more like we want to see each other do well but do well on our own."
The brothers share a bond that allows them to push each other's growth on and off the course. Through all the athletic competitions in their lives, the brothers have rarely competed against each other.
Max recalls that one of the only head˗to˗head clashes between the brothers was not on a golf course or basketball court but on the tennis court.
"Our dad was a tennis player so we played tennis. We had some matches against each other. Those were probably the only sports competitions that we actually competed against each other," Max said.
A shoulder to lean on
The Herrmann brothers are not only getting adjusted to being student˗athletes, but they are also adjusting to a new country as well as to life in the city.
But having a brother there to go through the change with them has really helped to accelerate the adjustment and help make each other more comfortable.
"Every day you have so many experiences and if you were on your own and you would have to come home and think about them on your own," Max said. "But if you actually have someone to talk to, have a second opinion, you can kind of discuss what you experienced and maybe get a better overall picture of what has happened."
The Herrmann brothers' bond has given them an advantage over many freshmen entering into college sports from other countries.
They brought a piece of home with them to create comfort. It also helps that both are very skilled players and have another skilled player to look up to.
The Herrmann twins and the rest of the Panthers' men's golf team will return for the spring portion of the season on Feb. 14 for the Sun Trust Gator Invitational in Gainesville, Florida.