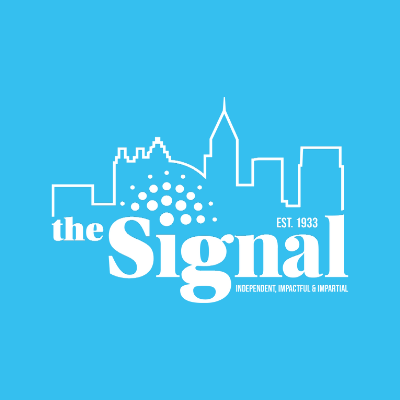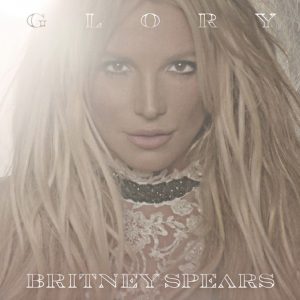 If there's anything 15 years in the music industry teaches pop stars it's that sex sells. Britney Spears took that to heart with her latest album, "Glory." All I've got to say about it is we were rooting for you, Britney. We were all rooting for you, but I do have a lot to say about it.
"Glory," Spears' ninth studio album, is being lauded by some as her comeback album. For years, Spears has tried to rebuild her public image, following her breakdown in 2007, and reclaim her spot among pop royalty. While "Glory" certainly is a milestone for Spears, it's hardly her best work. The tracks offer nothing personal, relying instead on big music industry names and the allure of sex.
Of course, some of Spears' old work, especially her 2003 hit "Toxic," also come to mind when talking about sex, but even "Toxic" yielded some kind of drama that Spears' new work doesn't. "Toxic" presented a power dynamic that celebrated female sexuality and dominance.
Spears tries to do this with R&B inspired "Make Me," featuring G-Eazy. The video features Spears and gal pals auditioning men for a video that is never exactly explained. The women just kind of gather around looking at, admittedly, hot guys doing various things. There's not a strong plot to the video. Towards the end, Spears goes to bed with one of the guys, and the video just starts to feel like a porno set to downbeat music.
The lyrics, too, leave something to be desired. The bridge to the outro, "I can take you all the way," has been done a thousand times before and the chorus, "You make me oooh oooh oooh oooh," just isn't pop princess caliber. That being said, Spears' vocals are still on point.
Spears' other R&B inspired track "Private Show" is somehow even more sexual than "Make Me." Honestly, I can't describe this song as anything other than weird. The backing beat is good and, from the intro, it sounds like the song is going to be a bop…and then Spears starts singing. It doesn't even really sound like her. It's like they mixed her voice so much that all that's left is a nasally robot – especially during the chorus. The song also lacks a bridge or a hook. It's just verse-chorus-verse, which ends up making the song sound like an endless loop of "watch me spin it and twerk it."
Thankfully, "Clumsy" is the electro-dance savior this album needs. The lyrics are, again, blatantly sexual ("Bangin' all over this bedroom"), but it is impossible not to want to dance to this song. It's a fun, upbeat song that is reminiscent of old-school Britney, while still embracing a modern sound.
I do have to give Spears' credit. She's worked hard to get her name back on the charts and she does deserve recognition. "Glory," though, feels desperate. It's like Spears is relying on big names and sex, rather than her own talent to sell the album.
Still, she's almost come back to her old self on stage. Following 2007, her performances seemed lackluster. Spears hid behind backup dancers with more mundane choreography. Now, Spears dominates the stage again with more complex routines, especially for "Do You Wanna Come Over" on her Piece of Me Tour.  
Spears is still incredibly talented. However, her rule as pop princess is long over. However, you can determine that for yourself at the MTV Video Music Awards on Aug. 28. The pop star is slated to perform with rapper G-Eazy for the live world premiere of "Make Me."
Top Track: "Clumsy"
Grade: B-
Verdict: "Glory" is a shallow album with no real connective tissue. It's good for nights out at the club (or nights in with Netflix). Spears' album presents sex to the listeners without any of the tact or class of her old work. Spears' does, however, manage to successfully blend several genres into one cohesive album, and has grown back into her own shoes as a stage performer.
Comeback album link: http://www.billboard.com/articles/columns/pop/7486789/britney-spears-glory-comebacks
Breakdown link:
http://www.cbsnews.com/news/timeline-britneys-meltdown/
Make me link
https://www.youtube.com/watch?v=etfJCm0nfr4
Private Show link
https://www.youtube.com/watch?v=rlZ4aog_KYU
Clumsy link
https://www.youtube.com/watch?v=XNVkXsu56pc