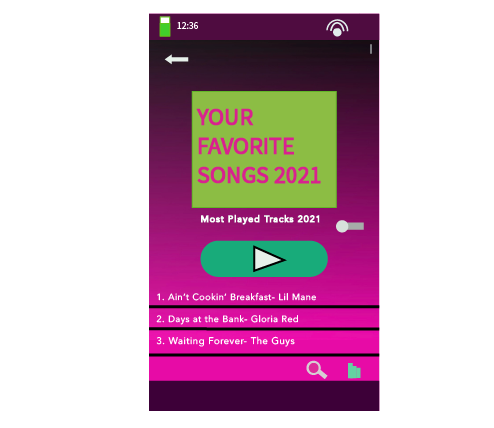 Each day in February is a new day to celebrate the beauty of Black History Month. For decades Black people have created timeless classics and good jams that will never grow old.
This old-school Black History Month playlist encompasses the joy, the struggle and the beauty of the culture. Ranging from Beyoncé to Boys II Men, this playlist has a song for almost everyone to enjoy.
Before I Let Go by Maze & Frankie Beverly:
This song is a household classic for many people in the Black community. From summer cookouts, family reunions and house parties, this song has a unique way of making everyone stop what they are doing to sing along no matter the time or the place.
Oddly enough, this song was not as popular when it first came out in 1981. Luckily over the years, it has become a Black anthem that Beyoncé sampled   her  rendition of the tune.
Regardless of which version listeners decide to tune into, both songs will fill a room with joy and happiness.
Never Too Much by Luther Vandross:
Another fan favorite released in 1981 was this groovy love song by Luther Vandross. Vandross has been a household name for many Black families as he has come out with several other well-known hits such as "Here and Now" and "Dance With My Father."
In this song, Vandross discusses winning the game of love and wanting to give his all to that special someone.
This passion and cry for love are hard to find in modern R&B songs today, but luckily this song will never go out of style as it is one of Vandross's greatest hits.
End Of The Road by Boyz II Men:
The trio of Philadelphia natives known as Boyz II Men was  one of the most popular males singing groups from the '80s to early 2000s.
This love ballad was written by music powerhouses Babyface and L.A. Reid, who are well known for being some of the most successful producers of all time.
Their work would eventually earn a platinum record in 1992 and an award at the 1993 Grammy Awards for "Best R&B Song" and "Best R&B Performance by a Duo or Group with Vocals."
"End of the Road" is about one of the boys knowing  their time with their lover is ending, but  hoping  she will come back and love him again. Whether this is based on an actual  situation, many people love to sing their hearts out to some 90's R&B.
Just Fine by Mary J. Blige:
Moving further into the 2000s, Mary J. Blige is another well-known R&B singer known for her style and mix of hip hop and R&B vocals.
Despite her music being most popular in the '90s and early 2000s, she remains booked, busy and performing. In this song, she talks about not letting love hold her down and being fine in life regardless of her path. .
Freedom by Beyoncé feat. Kendrick Lamar:
Sitting at track number 10 on Beyoncé's triple-platinum album, "Lemonade," this song is all about embracing being a Black woman and fighting back against oppression.
This visual album debuted in 2016, and she would later announce the "The Formation World Tour," where she would perform in the U.S and Europe.
Lamar is also known for his pro-Black rhymes and lyrics discussing institutionalized racism against African Americans. This duo  put together a powerful song while also raising awareness when it was most needed in the world.
After Cole's album "The Way It Is" was released in 2005, her sixth track of "Love" became a huge hit and would later become a certified platinum record.
Cole,along with her many listeners,belts her heart out in the song as she sings about the pain and heartbreak she experiences.
Throughout her album,she goes back and forth between feelings of betrayal while also wanting to get even. This song is a staple for many R&B lovers whether they are experiencing heartbreak or not.
Despite this being a short playlist, this walk down memory lane shows only a fraction of the masterpieces  Black people have created over the years. Music has always been a great way for people to share love, come together as one and vibe.