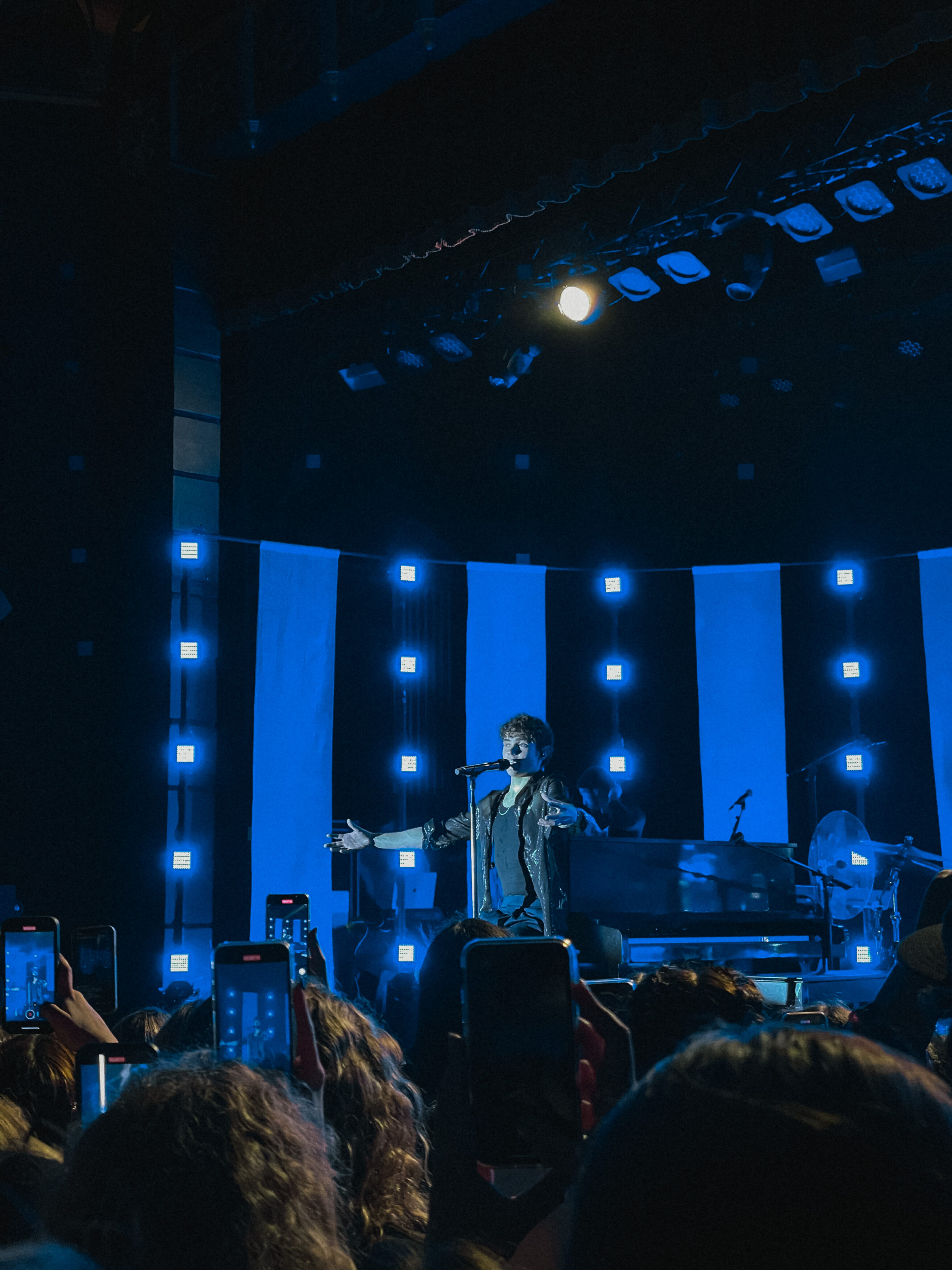 Around 11 p.m. on Saturday, April 1, screams could be heard outside of the Buckhead Theater. No one was in danger; it was just the fan reaction to Joshua Bassett as he walked out of the theater to greet fans who had been waiting near his tour bus after his show finished. 
"Yeah, those girls over there said they've been here since like 5 a.m. " a nearby security guard said.
The dedication of the devoted concert attendee is often unmatched, and Elisabeth Parrillo is just one example of the many fans with an intense dedication to attending her favorite artist's concerts. 
"The longest line I've waited in was back in 2018, I waited for 13 hours…I'm from Rhode Island and drove down just for the concert," Parrillo said. 
The total length of her journey from Rhode Island to Atlanta? Roughly 22 hours.
She was not alone in her travels for the concert with others also having traveled from their various home states, however, distance is not the only length of dedication that Bassett's fans put into his concerts, some also having multiple phones.
Two fans in line spoke to the fact they had two phones, "One of them is specifically for concerts because I go to quite a lot and my other phone just has no storage at all," Perilo said. A fan in line next to Perilo states the same reasoning for her own two-phone usage.  
While many fans had previously been to dozens of concerts and would consider themselves avid concertgoers, some having even seen Bassett on tour multiple times with plans to see him more at his upcoming tour dates, some fans had never been to a concert and felt that his was a great first concert go. 
Another typical aspect of dedication seen at concerts with general admission lines that begin hours before the concert are fans who appoint themselves as the ones who maintain the order. Upon line arrival, regardless of time, each person could be expected to be approached by a fan who had a list of each type of ticket that did not come with an assigned seat. After being approached by this fan, the type of ticket the individual purchased, as well as their number in line, would be written on their hand in Sharpie. This served as a fan-led way to ensure those in line would stay in the correct order. 
Not only are Bassett's fans dedicated to concerts and dedicated to him, but he also returns the favor. 
Throughout the show Bassett made it a constant point to engage with the crowd, often holding hands with those towards the front and making eye contact and gesturing at those throughout the theater.  
At one point with the assistance of security, the crowd was parted so Bassett could stand in the middle and sing a song. At a certain point, Bassett ran backstage to which the spotlight then shone on him walking, talking and shaking hands with members of the crowd, except this time he had made his way up to the balcony, something not always seen at concerts. 
When an artist is dedicated to their fans, the gesture will often be returned. 
"I do still have it, it's literally in my apartment." Basset was overheard saying to a fan after she asked if he still had a stuffed animal she gave him at a previous show. 
At the end of the night when Bassett could easily return to his tour bus after spending about an hour and a half performing, he took his time to speak to those dedicated fans who waited for him all day.