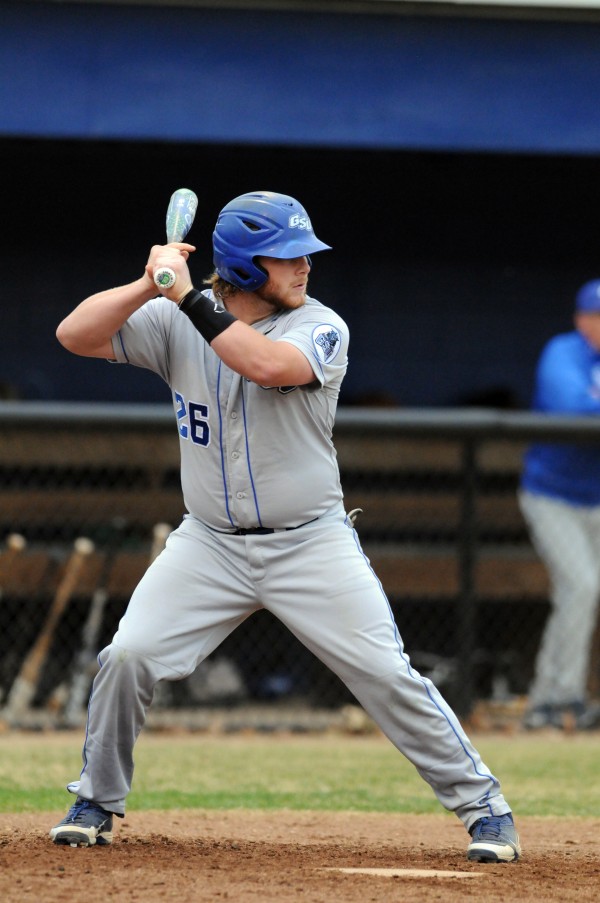 For Georgia State catchers Landon Anderson, Scott Sarratt and Joey Roach, sharing the same position may be tough, but it is their passion.
While managing the pitching staff and being productive on offense, each player's goal is to stay focused.
Senior Anderson said leadership is very important when it comes to being a catcher, especially when managing the pitching staff.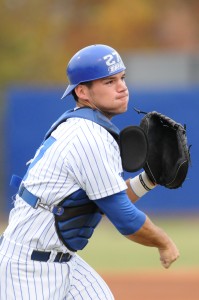 "We get to know the pitching staff during bull pins and inner squads," Anderson said. "You kind of know what to tell the pitcher, when to tell them and what kind of emotions they have. That is the best way in controlling the pitching staff."
Senior Sarratt described the position as being the hardest, most demanding position on the field.
"We do have to catch bull pins, hit, and we do more throwing than anybody," Sarratt said. "It's just a physically demanding position and it's something that you get used to over time. Me,
Joey and Landon have been doing it since high school and middle school so it's not that big of a deal for us."
Anderson, Sarratt and freshman Roach all carry baseball in their blood.
"Baseball is something I would do with my dad since I was a little kid," said Sarratt. "We always used to throw the baseball in the yard and it's just something I have always loved to do."
"I had a brother in law who used to play in college," said Roach. "I was always in the back yard playing with my brother and my dad. It's just always been a fun sport to play."
Roach, who holds the career home run record at his high school, including 10 in his senior season, said high school baseball and college baseball have their differences.
"You definitely put more time in and it is an everyday type deal," Roach said. "In high school I played football so I didn't play fall ball. In college it's baseball all year around which is fun because I like the game and you get to see your improvements the whole year instead of just half the year."
Anderson, Sarratt, and Roach compete with one another on the field, yet they have a good friendship off the field, often going to the movies together and hanging out.
Roach may begin the spring as Georgia State's starting catcher over Anderson and Sarratt, yet the upperclassmen had both advice and praise for Roach.
According to Anderson, his advice to Roach is to not take any days for granted.
"It goes by fast," said Anderson. "There is a lot of days you do not want to be out there and you're just tired. But those days you grind through it and it will make you better."
"Joey is going to be a really good player even though he is just a freshman," said Sarratt. "He has a lot of potential and once he's gets a little more college experience he will be a very good catcher."
The Georgia State baseball team will not be taking any days for granted as their first game of the season is Friday, Feb. 15 at 4 p.m. against Butler.