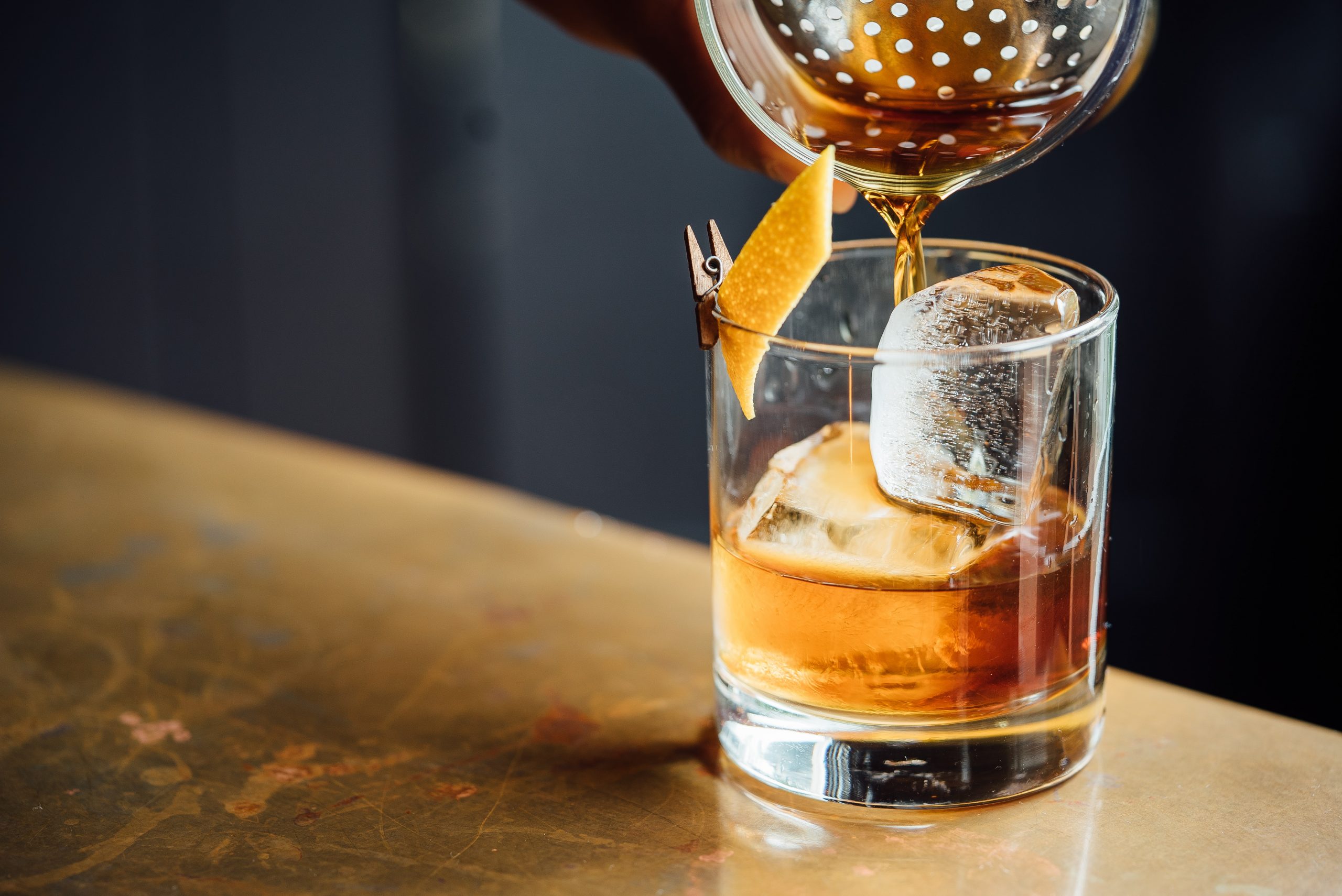 Atlanta's nightlife and party scenes are arguably some of the most wild and exciting in the US.
With entire songs dedicated to what it is like to party in Atlanta by insanely popular artists, it's a sure bet that you will be able to find some interesting, unique and exciting clubs in the Atlanta area for a great night out.
Whether you're looking for a casual place to  grab drinks with friends after work, a popping club to  dance the night away with friends or a hookah lounge with chill vibes here is a list of some of the best bars in Atlanta that will for sure keep your weekends lively.
Churchill's British Pub:
Named after Winston Churchill, Churchills of Buckhead provides a perfect party scene for a chill night out with friends.
Churchills includes  an indoor and outdoor space for guests to congregate and enjoy drinks, allowing for both the chill vibe of an outdoor bar and the party scene that an indoor bar or club allows.
Churchill's also rents out their venue and space to those interested in hosting a private party or event. The bar has space for people to dance, party and congregate and benches and booths for those interested in  sitting and chatting with friends.
The space is perfect for a low-key, chill night with friends. Although this bar is not the wildest party venue, it is one of those that works for someone who is looking for a relaxed night of partying.
Veranda:
Veranda Atlanta has you covered if you're looking for a place to dance the night away. This bar is one of the wildest party scenes that Atlanta has , and it is a perfect bar for college students 21 and up.
While Veranda looks like a typical  house during the day, at night, this bar turns into a Midtown hotspot for great drink specials, DJs and high-quality vibes.
Veranda has several drink specials throughout the week, such as Four-Dollar Wells on Thursdays, Ladies Drink Free on Fridays and several themed nights that work to fit their usual crowd.
The bar occasionally holds competitions at Georgia Tech and Georgia State to see which school will have the most partiers in attendance by flashing a student ID at the door with a valid driver's license or ID.
Veranda is two stories, with a club-like atmosphere at the top and a bar-like atmosphere at the bottom.
Veranda also serves tacos on the bottom level of the bar catered by Davis Tacos if you get hungry. Veranda is an all-around great bar with several levels of vibes perfect for any friend group looking for a fun and adventurous night out.
Moondogs:
Moondogs, located in Buckhead, is the type of bar you would want to attend if you're looking for a night of fun, games, karaoke and  more. This bar has several rooms that host different activities, so it's almost impossible to get bored.
This bar has been capturing Atlanta partiers since 1993, keeping things fresh and exciting as the bar continues to evolve throughout the years.
Moondogs has an EDM Bar complete with neon lights and lasers for those that enjoy the dance scene, a karaoke bar that allows patrons to sing their hearts out all night long to any song of their choice and a pub bar with pool tables, dart boards and areas to sit and chat with friends.
No matter which area of Moondogs you're in, it's almost guaranteed that you will have a great time.
MJQ Concourse:
This underground bar might, at first glance,  look like a small shack on Ponce, but once you're inside, this tiny house-like building transforms into a giant  party space.
This bar is timeless, keeping it classic with DJs that play a diverse and upbeat selection of music that will keep you dancing all night long.
MJQ is one of those unforgettable clubs, keeping the same crowd throughout the years while constantly collecting a new and younger crowd.
While the neighborhoods around Ponce change and evolve, MJQ's underground, grunge appeal certainly is one thing that has not changed.
Smith's Olde Bar:
The iconic Smith's Olde Bar is known for its  music. Smith's keeps the classic tavern feel on the first level of the bar, complete with pool tables, restaurant food and several arcade-like games set up throughout the bar.
What makes Smith's  special, however, is their music scene.
Apart from the bar on the first floor, Smith's also has two music rooms where local, regional and nationally touring artists come to playsets.
Smith's music keeps patrons coming, with talented artists of all different musical backgrounds keeping Smith's rocking since 1994.
Smith's is one of Atlanta's most historic music venues, having hosted many big names in music, such as David Bowie, Train, John Mayer and several more.
Smith's Olde Bar is a great place to listen to nationally touring artists, and  a hotspot for artists that are just starting their music career.
Smith's takes kindly to new artists, booking local musicians and hosting open mics that allow artists to really  get a start and make a name for themselves.