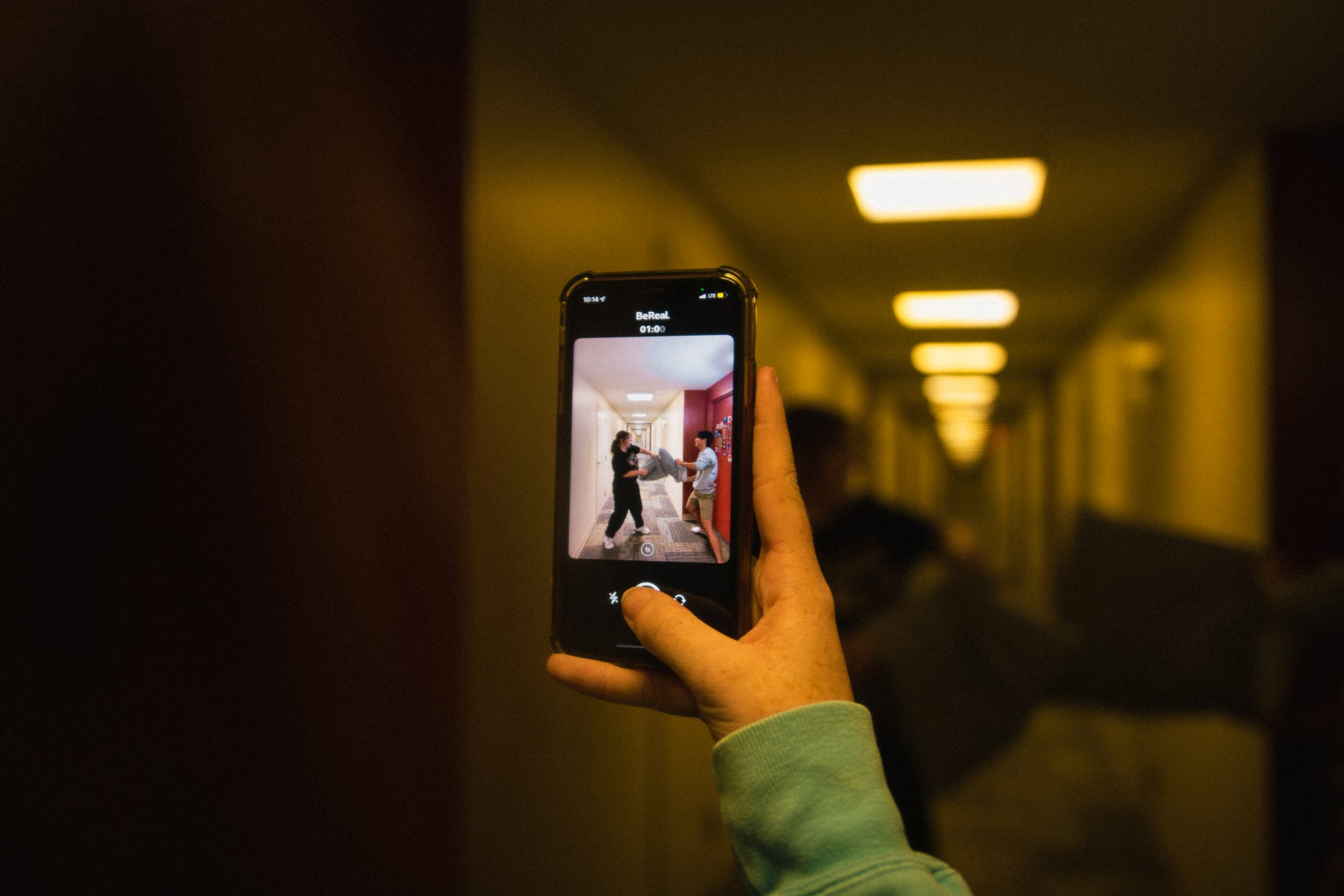 The pandemic has had an impact on everyone, demanding an adjustment to a remote life of school, work and socialization.
Many people have expressed concerns about lacking a social life and basic human interaction.
However, when BeReal was introduced to the mainstream media, it changed many people's lives and friendships. The application was created to provide a sense of community in the most authentic form and a new way of building friendships from a distance.
BeReal, a recent application developed by Alexis Barreyat and Kevin Perreau in 2020, has recently become a viral app many users enjoy and frequently use. It first started to appear on college campuses, as many college students were fond of connecting to friends and family that were long distance. But now, the app's usage seems universal for many individuals.
BeReal asks users once a day, opening a two-minute time period, to capture a photo using the front and the back camera simultaneously at the same time. This way of connecting provides a unique and genuine connection, especially in the online world.
Although BeReal can be perceived as a fun casual way of connecting with others, its impact is so much more than that. The after-effect this app has brought into its loyal users' lives is quite impressive.
BeReal brings a combination of social media usage and human interaction. Social media has developed a reputation for photoshopping and heavy photo editing; BeReal is a refreshingly honest way of self-expression. As our whole world is increasingly online, the lack of genuineness of social media interaction has only brought harm to people's mental health as well as self-identity.
Remote socialization can sometimes be tacky; there's only so much people can do to interact with fellow internet users genuinely. After the covid lockdown, this isolation has only grown.. People are meeting and building friendships, partnerships and families through the internet.
The impact of this application goes beyond the usage of college students; a diverse number of individuals have been seen using BeReal. Everyone seems to enjoy the new mainstream applications, from authors to rappers.
Just recently, Rapper Brent Faiyaz posted an Instagram post of a BeReal photo at a museum, and author Chloe Gong has also been seen reposting pictures from BeReal at reader panels. As we can see, BeReal captures the behind the scenes of the user's day.
Applications such as BeReal are more in demand than ever. People are desperate for any form of real human interaction and a feeling of belonging as we dive deeper into remote living. This application has opened the door for many new ideas of authentic connection and conversation. This is only the beginning of an increasingly online world, and so far, we're stepping in the right direction.