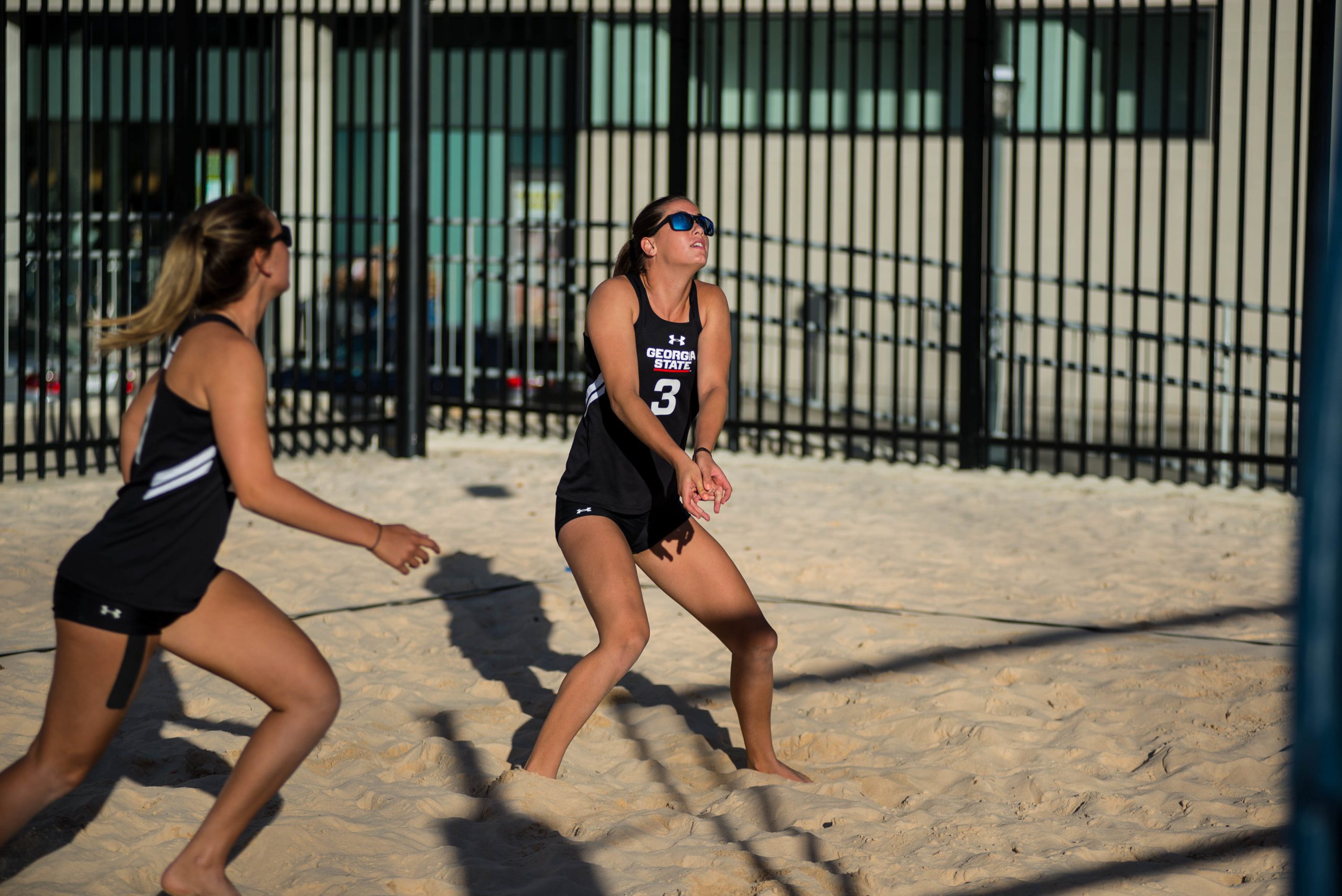 Georgia State beach volleyball coach Beth Van Fleet describes her current team as her most talented one yet, and this season, her team is proving her right. The Panthers have won 18 games so far and could possibly tie the school record for wins (26) this season if they finish strong.
The Panthers have had two winning streaks of at least five matches this season. Their longest losing streak has only been two matches, so they have been very consistent so far.
The Panthers are led by two graduate transfer students who happen to be twins, Teegan and Annika Van Gunst. The twins came to Georgia State from Georgia Tech, and this is their first time playing competitive beach volleyball.
"We knew we wanted to stay together, especially out here on the beach. What a cool opportunity it is to have a twin sister and to be able to play beach volleyball with her and the cool connection that we have," Teegan Van Gunst said.
"So we knew that we did want to stay together transitioning to the beach."
Based on their records so far, it would be hard to imagine that this is their first season playing beach volleyball. As of March 26, Annika Van Gunst leads the team with an individual record of 16-3, and Teegan Van Gunst is right behind her with a record of 15-4.
"It's going great, it's a lot of fun, very different from indoor, but we're enjoying being in the sand," Teegan Van Gunst said.
The Van Gunst twins aren't the only ones doing damage for the Panthers as they have five other players who have double-digit wins. Brooke Weiner is tied for second in wins with 15, tying her win total from last year.
Winning can either add pressure or make things easier, and for this Panthers team, it has been the latter.
"It's not something the coaches talk about a lot, our record or how we're doing or anything, which I think is great." Annika Van Gunst said.
"It's weekend-to-weekend, game-to-game. Go out there, perform the best you can, results will take care of themselves, and that's what we've strived to do all season so far and it has worked well, so we hope to keep that up."