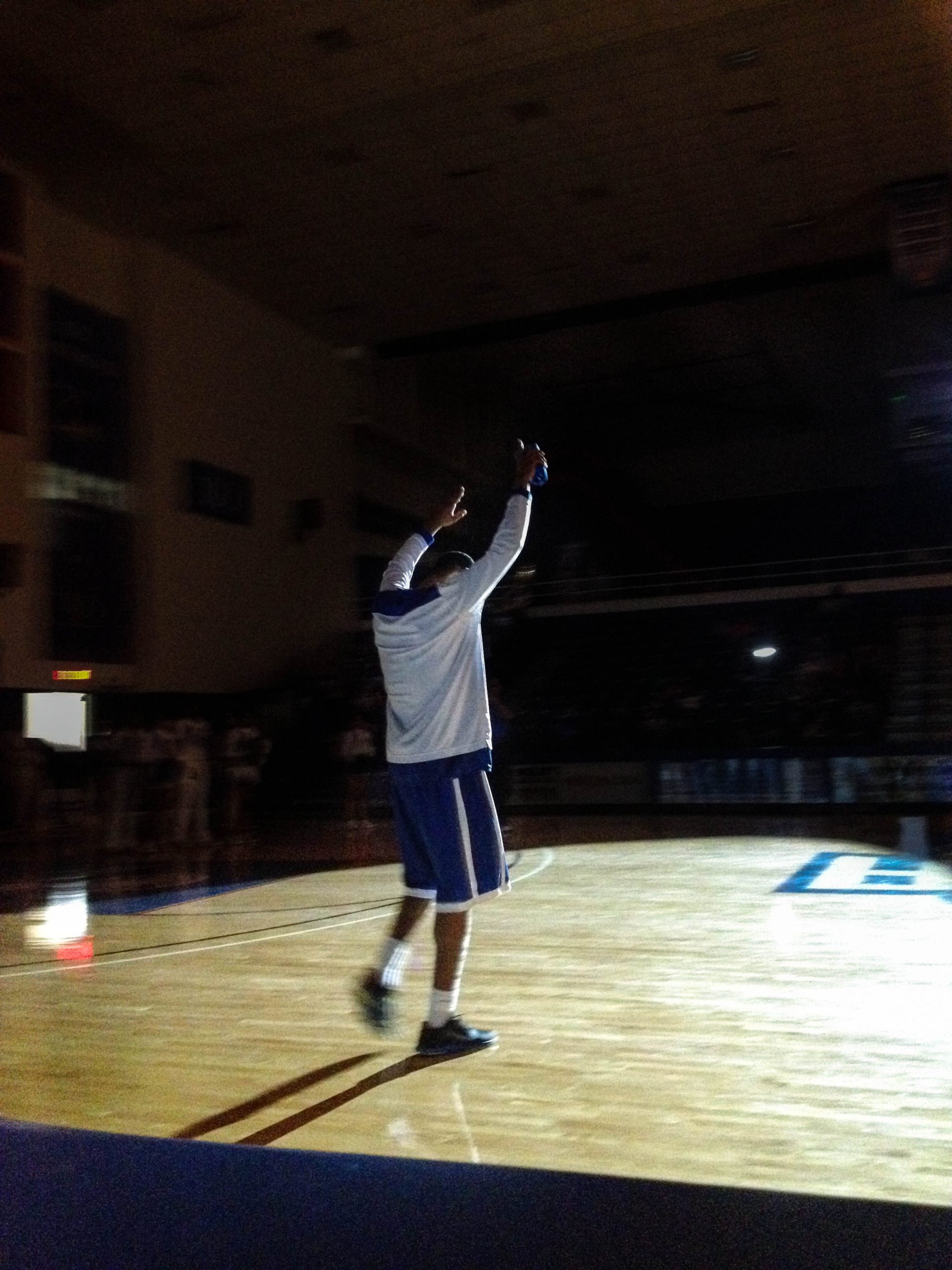 If there was only one game the Georgia State Panthers men's basketball team could pick to win, it would this one against their hated in-state rivals: Georgia Southern.
The Georgia Southern Eagles (6-6) lead the long-time rivalry that dates back to the early '70s 32-13, but Georgia State (4-6) has won four of the last six.
Head Coach Ron Hunter is in his third season with Georgia State, but Hunter said he already understands the importance of this rivalry.
"Battle of the real GSU," Hunter said this game signifies. "That's one thing our players really get into. They're into the name."
Friday's 46th meeting will have all the emotion of a hate rivalry as Georgia State is looking to avenge last season's crushing defeat in which Hunter says is one of the worst losses he's suffered in his 20 years of coaching.
"I've never had a lead like that and lost a game," Hunter said referencing the 17-point lead the Panthers had just minutes into the game.
The Eagles rallied down 10 points in the final two minutes to force overtime and shut down the Panthers offense in overtime to win 68-64.
Hunter said just thinking about the game  gets him angry and has had a chip on his shoulder ever since.
Preparing for an in-state rivalry game is significantly different than any other game, according to Hunter, saying records and performance don't matter.
"You can throw all the normal stuff that you think you worry about out the window. You have to make sure you are physically ready and mentally ready to play in this game," Hunter said.
The intensity of practice is at a maximum this week and Hunter said there's no joking this week in practice, not even music at shootaround.
The Panthers this season have a more productive offense that averages 76.2 points per game compared to last season's team that averaged 68.2 for the season.
Hunter says the team's biggest struggle currently is simply guarding the ball.
"I feel like I've got a championship team, but we don't have a championship defense," Hunter said. "We do not have, what I call, great individual defenders…so, we're just trying to do some things scheme wise to help that."
Hunter said his players on defense tend to over-help when guarding leaving opponents wide open, especially outside the 3-point arc where the Panthers have allowed an average of more than nine 3-pointers a game.
Defense was a struggle in the Panthers' previous game against the Old Dominion Monarchs, but guard Ryan Harrow was able to put up 33 points putting the Panthers past the Monarchs in the final minutes winning 79-73.
All of Hunter's starters average double figures in points, but his bench has had a lack of production in recent games scoring one point in each of the last two games and seven rebounds in the two games combined.
Hunter said the problem is an injured Rashaad Richardson who was forced to sit out against the Monarchs.
Coach Hunter does not disclose injuries of his players to avoid giving out information to opponents, but he did say Richardson has been injured for a lengthy time.
"[Richardson] is getting better. If he had a walking boot, a cast and a back brace, he's going to play in this game," Hunter said on his senior who wants to avenge last year's defeat.
The Georgia Southern Eagles are 5-6 this season winning just one of their five road games this season.
Eagles guard Tre Bussey was a prominent factor in last year's victory against the Panthers scoring 17 points and shooting 5-for-5 at the free throw line.
Bussey, now a senior, averages more than 19 points per game.
The Eagles other starting guard Jelani Hewitt has soared to the top of his team averaging 22 points a game.
Hewitt had a double-double in the team's vicory over Campbell scoring 38 points while picking up 11 rebounds.
"Their guards are really good, and we've got to shut down their guards, Hunter said on the Eagles. "We know that and that's got to be the focus of what we do."
In last year's game, the Eagles scored 28 points off of turnovers. That is an unlikely statistic for the Eagles to repeat as Georgia State is ranked sixth in the nation on turnover possession.
"We don't turn the ball over. That's a sign of a championship team," Hunter said.
The rivalry game will take place Friday at 7 p.m. at the Sports Arena and can be heard on 1340 AM The Fan 3.