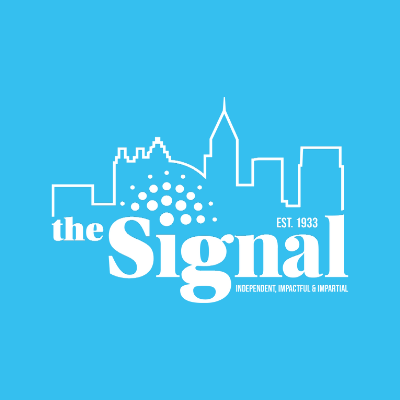 The Georgia State baseball team entered the regular season with a nationally ranked offense and high expectations. But as the 2014 season enters its final month, the team is near the bottom of the Sun Belt standings and pushing to earn one of the final bids in the conference tournament.
The Panthers are tied for ninth with Arkansas-Little Rock in the conference standings with a record of 19-23, 5-13 in the conference, thus bringing Georgia State to the outside looking in on the tournament.
"It would be a disappointment if we failed to reach the tournament, but I would not be disappointed in my players," said Head Coach Greg Frady.
"We have encountered a lot of things this year that are simply beyond our control, such as injuries, as well as the challenge of adjusting to a new conference. But they give it their all every time they go out on the field," Frady continued.
The team needs to clinch one of the top eight seeds in the conference to reach the tournament. This year, the tournament is at Stanky Field at the University of South Alabama in Mobile, Ala. May 21-25.
"It would be a disappointment if we failed to make the tournament," catcher Joey Roach said. "We had a goal this year of making the Sun Belt tournament, so if we were not to achieve that this year, it would be a letdown."
Even with where the team is in terms of its conference standing, the mindset among the players has remained one of optimism instead of panic.
The Panthers recently picked up victories over Oglethorpe and Savannah State, scoring a combined 30 runs to begin a nine-game home stand.
"It was really good for us to get those two wins," Roach said. "Those are going to be real confidence boosters for us."
Frady said he has become particularly impressed with the performances of a couple of his players that have emerged as national standouts.
"Two of our players that have really stood out offensively were Nic Wilson and Chase Raffield," Frady said. "They have put up some of the nation's top numbers."
Wilson is tied for third in the nation with 12 home runs and is in the top ten in the country in slugging percentage (.689). He is also in the top 100 for on-base percentage (.459), the top 50 for runs scored (41) and RBIs (39).
Raffield is tied for seventh in the nation with 10 home runs and is ninth in the country for slugging percentage (.658). He is also tied for ninth in RBIs with 46 and is in the top 100 in on-base percentage (.458).
"Wilson and Raffield have been unreal this season," Roach said. "They have really worked hard. I cannot think of two more guys more deserving of all of the accomplishments they have earned this year."
But, Wilson and Raffield are seniors, and their careers at Georgia State may or may not conclude with an opportunity to lead the Panthers into this year's conference tournament.
As the month of May approaches, Frady said being able to lock up one of the final spots in the Sun Belt tournament is as simple as getting into the win column.
"Simply put, we need to win games," Frady said.
"One thing we also need to avoid doing is scoreboard-watching. Instead of focusing on what other teams in our conference are doing in the hopes that they can help us, we need to help ourselves by winning. To do that, it's going to take consistent play," he continued.