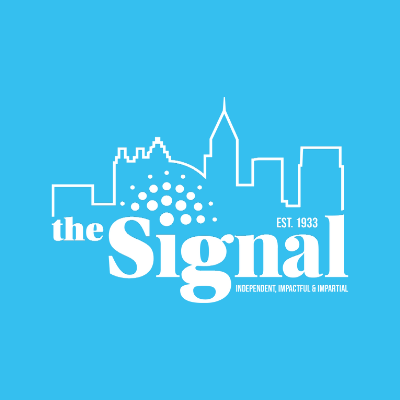 Former men's tennis head coach Joerg Barthel said he witnessed nearly all of the alleged violations made against Interim Tennis Director Robin Stephenson while discussing his own dismissal from Georgia State.
Barthel told The Signal via email he witnessed nearly all the accused NCAA and Georgia State violations that include numerous recruiting violations, taking personal trips on University money and giving extra benefits to a student athlete while traveling with Stephenson.
"[Stephenson] is a young and eager coach, very much interested in her own benefits," Barthel said. "I am not even sure if she realized some of [the violations] as she was new to coaching at this level as a full-time coach."
Multiple sources told The Signal that Barthel was the one who made the allegations against Stephenson, but Barthel declined to comment when asked if it was him.

Barthel said he witnessed many of the violations during trips the two made together to Europe and Canada throughout July and August of 2013, during a period in which Barthel said the two were a couple.
The allegations claim that Stephenson went on personal trips to France and Germany while using University money, even though she did not recruit on the trip.

"[O]ne recruit was visited by MIha Lisac [former women's head coach] at the time, and [Stephenson] was supposed to see her the day before but canceled due to our personal time," Barthel said.
Barthel said he did not turn in the receipts for these trips, but was not sure what Stephenson did with the them. He also said Stephenson bought presents for her family and turned in the receipts to the University for reimbursement. The Signal is awaiting the records from the investigation to verify the contents of the receipts.
In a separate investigation that led to his dismissal earlier this month, Barthel was also accused of using University money on this and other personal trips with Stephenson.
"The idea of us misusing University funds is incorrect in my eyes," Barthel said. "I recruit[ed] in Europe for years, and we traveled to tournaments. However, yes we did stay in places maybe a night longer than we needed to in order to enjoy some free time. These receipts were not turned in."
However, in other stops throughout Europe, Stephenson did make phone calls, visit with recruits' parents, speak with recruits during a tournament and pay for a recruit's lunch, according to the list of allegations.
"The phone used was my German prepaid phone,"Barthel said, a native of Germany. "I witnessed calls and made them for her in order to speak German to parents or coaches."

More accusations against Stephenson include offering extra benefits to a student athlete based on her performance in a tournament last December. Barthel said he did not witness this, but Stephenson had told him her shoes were a benefit for her performance in the tournament.
"She knew this was a violation," he said.
When asked if he was helping Stephenson cover up the violations while he will still a coach, Barthel said "covering up" is not the right phrase, but said it was her statements said in the investigation against him that led him to opening up about what she did.
"[T]o read what she said about me was very painful as I believe she had her own interest in mind to be save," he said.
Stephenson, in statements to Athletics during the investigation against Barthel, said he made comments about betting on collegiate and professional sports, and said she had witnessed Barthel drinking beer at a team meal.
"I had personal issues, such as health and personal issues, during my second season at Georgia State and missed certain practices in the fall of 2013," he said.

Barthel said Stephenson played a very important role in his life, but if the allegations against her do not lead to any consequences he "would be speechless."
Barthel is currently traveling in Spain. He will then will work in Germany as a player development coach in an academy starting May 2014.