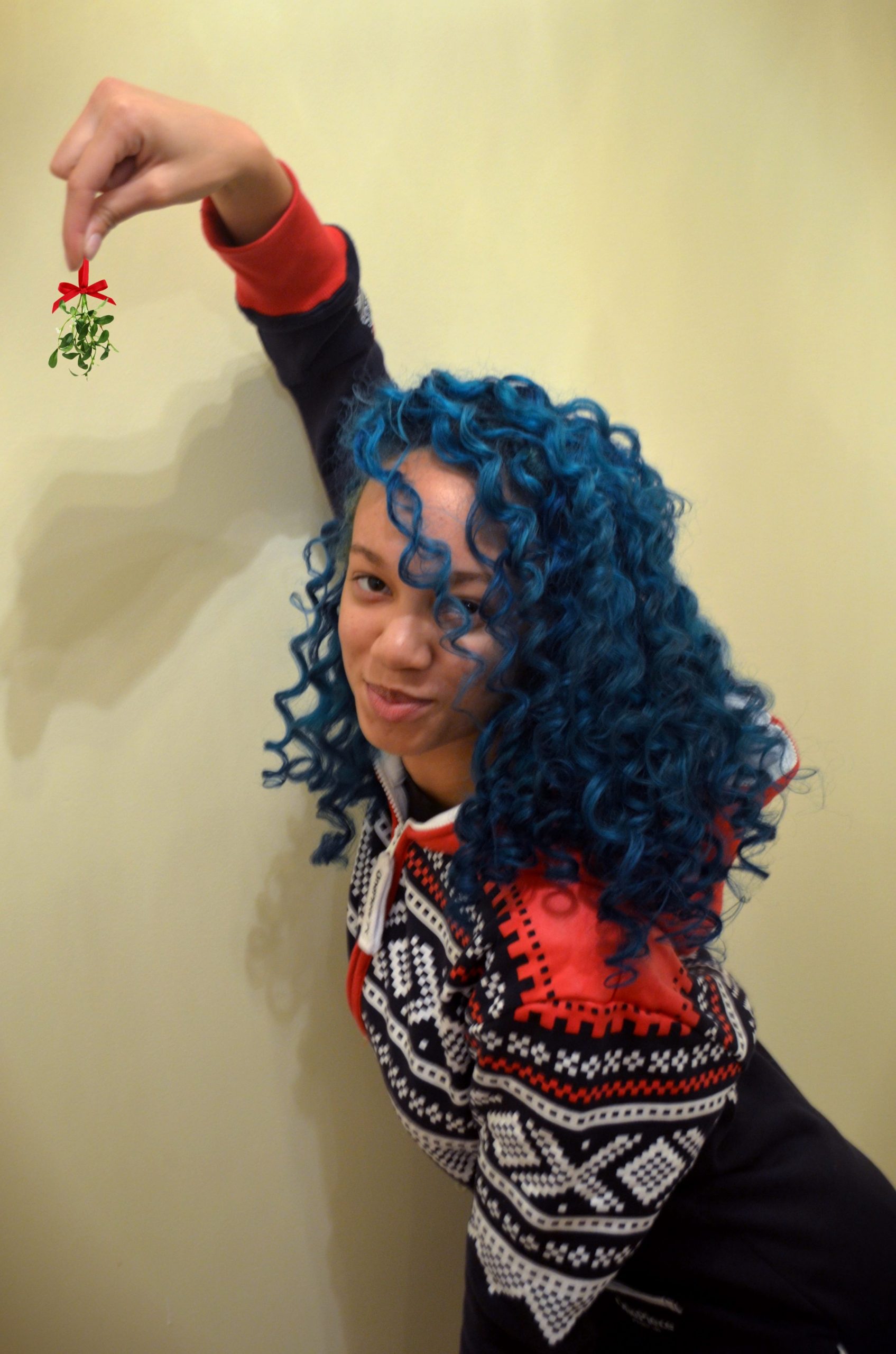 Goodbye fall and hello winter. It is time to pack away the turkeys and pumpkins, and start hanging up the holly. Bundle up, because here comes everything you'll need this winter.
Clothes and Appearances:
          Women:
     

Brown booties:

This perfect pair of shoes is a great transition from fall to winter. Why? Because they can be worn in both seasons, of course.

     

A parka:

This is no ordinary coat. This is a delightful number that will keep you cozy while walking to class, topped with a fur hood none the less.

     

Knitted mittens:

Because you can't go wrong.

     

Knee length skirts:

These skirts are perfect when paired with tights. They are also a great ally when they have a little reflective material for the unavoidable holiday party.

     

Sweaters:

Worn best when they are bedazzled, patterned or portray some sort of animal.

     

Leather moccasins:

They look laid back but still nice enough that they clearly aren't house shoes.

     

Cable knit sweaters:

Because they are practical and cute.

     

Embroidered sweater

: The more detail the better.

     

Winter white pants

: Whoever said white after Labor Day was wrong, lied.

   

Peplum tops:

They are festive and look to on everyone.
Men:
     

Suede boots:

A classic shoe to pair with most outfits. (Do not pair with sweats)

     

Camel pants:

Great colored pants to dress up any outfit.

     

Colored khakis:

Ditch the beige and break out some new colors. Maroon, forest green, all the colors of the season.

     

Pom-pom beanie:

All the warmth of a regular beanie, but all the pizzazz of winter.

     

Trapper hat:

The classic item to top off your lumberjack look for the colder months.

     

Sweaters on sweaters:

Layer up with a sweater and cardigan.

     

Jacket with shearling:

Just because they are very stylish.

     

Buffalo check:

Keep up with the lumberjack theme.

     

Baggy pants:

Not sagging, just a little more leg room.

  

Graphic sweater:

Give the eye a little more to look at during this holiday season.
Winter Makeup: Makeup during the winter is a little brighter than fall. The season of acceptable glitter.
       

Red lipstick:

The classic and never overdone. (NARS Jungle Red)

       

Bronzer:

A great product to make sure you aren't as white a snow. (Channel )

       

Highlighter:

Bring a little shimmer to your cheeks. (Wet 'n' Wild Hollywood Boulevard)

       

Champagne eyeshadow:

A great lid color to bring in the New Year. (Maybelline Champagne Fizz)
Classic Winter Drinks:
       Hot chocolate topped with the works.

       Apple cider with a cinnamon stick

       Peppermint mocha (a classic)

       Eggnog
      Drinks with a kick
       

Spiked Eggnog:

Just mix in a little rum or bourbon to your classic eggnog, you've got yourself a party favorite.

       

Red Wine Hot Chocolate

: Chocolate chunks, milk and red wine. Just serve hot.

       

Sparkling Cranberry Punch:

Mix together cranberry juice and a little champagne and get the festivities started.
Festive Foods:
       Gingerbread French toast

       Sweet potato pancakes

       Cinnamon rolls

       Tomato soup and grilled cheese

       Banana bread

       Cheeseburger soup
     Holiday Treats:
       Pillsbury holiday printed sugar cookies (your childhood self will thank you)

       Gingerbread cookies

       Peppermint bark

       Peanut butter fudge
Winter activities: For a few more activities in Atlanta check out our Holiday issue
       Ice Skating

       Bake cookies from scratch

       Tree lightings
Classic Holiday Movies:
       

"A Christmas Story"

: Be careful not to shoot your eye out

       

"Elf"

: Probably the most quotable Christmas movie of all time.

       

"A Nightmare Before Christmas"

: The only movie that can be haunting and merry, AT THE SAME TIME.

       

"Home Alone"

: "Ahhhhhhhhhhhhhhhhh!"

       

"The Santa Clause"

: The idea that anyone's dad could magically become Santa, that's cool. But we were lucky it turned out to be Tim Allen.

       

"The Grinch"

: Bringing a Christmas classic to real life.

       

"National Lampoon's Christmas Vacation"

: Outrageous antics that lead to an amazing family bond.
Gift Guide:
       

Moms:

A great pendant necklace or bangle by Kate Spade that says "Mom Said So."

       

Dads:

Cards Against Humanity card game. Because he'll laugh and probably not realize it came out a few years ago.

       

Boyfriends:

Shoes are a great gift, everyone loves shoes.

       

Girlfriends:

Listen closely to what she wants in the weeks leading up. If you don't just get an expensive gift card.

       

Roommate:

If you like your roommate than you'll have a good idea of what they would want. But if you don't like them, give them a passive aggressive gift, like trash bags because they don't take out the trash enough.
10 People you'll see at a Holiday Party:
       

Ugly Sweater Wearers

: The people that are have had the halls decked since October and will show it by being overdone at this party.

       

The Creepy Kisser:

That one person who carries around a mistletoe and makes overly flirtatious jokes.

Watch out for the creepy kisser with mistletoe in hand ready to lay a kiss on anyone at the party. Photo Illustration by Justin Clay | The Signal

       

The Caroler:

The person who can't stop singing Christmas Carols and will somehow find a way to work the lyrics into every conversation.

       

The Ho-Ho- Hoe:

The girl who bring the slutty theme of Halloween into the holiday season.

       The Mooch:

 The person that brings water bottles to fill with alcohol and tupperware for leftovers. 

The moocher is ready to take food home with tupperware in hand.
Photo Illustration by Justin Clay | The Signal

       

The Commercializer:

The one guy who truly believes all holidays were created by greeting card companies.

       

The Lost Grandparents:

The grandparents who haven't seen anyone in a while and they think they are related to everyone at the party.

       The Cookie Hoarder:

 They can't seem to leave the desert table. 

The cookie hoarder's always the one stealing all the cookies!
Photo Illustration by Jason Luong | The Signal

       

The Atheist:

They are only there to celebrate the Winter Solstice.
How to avoid awkward family conversations: We all receive the terrible list of questions when we see family members: how's school, what kind of degree is that, what do you plan on doing once you graduate? So, here are a few ways to avoid answering any of those questions.
     Before answering take a bite or sip of something then answer with your mouth full. It will be so inaudible they will most likely just nod then walk away.

     Simply say "Good" then leave.

     Fake a phone call.

     Fake a cough attack and quickly excuse yourself.

     Pretend like your mom needs your help.
It is finally time to take a break from school. So, enjoy the time you can with family and friends. Happy Holidays!