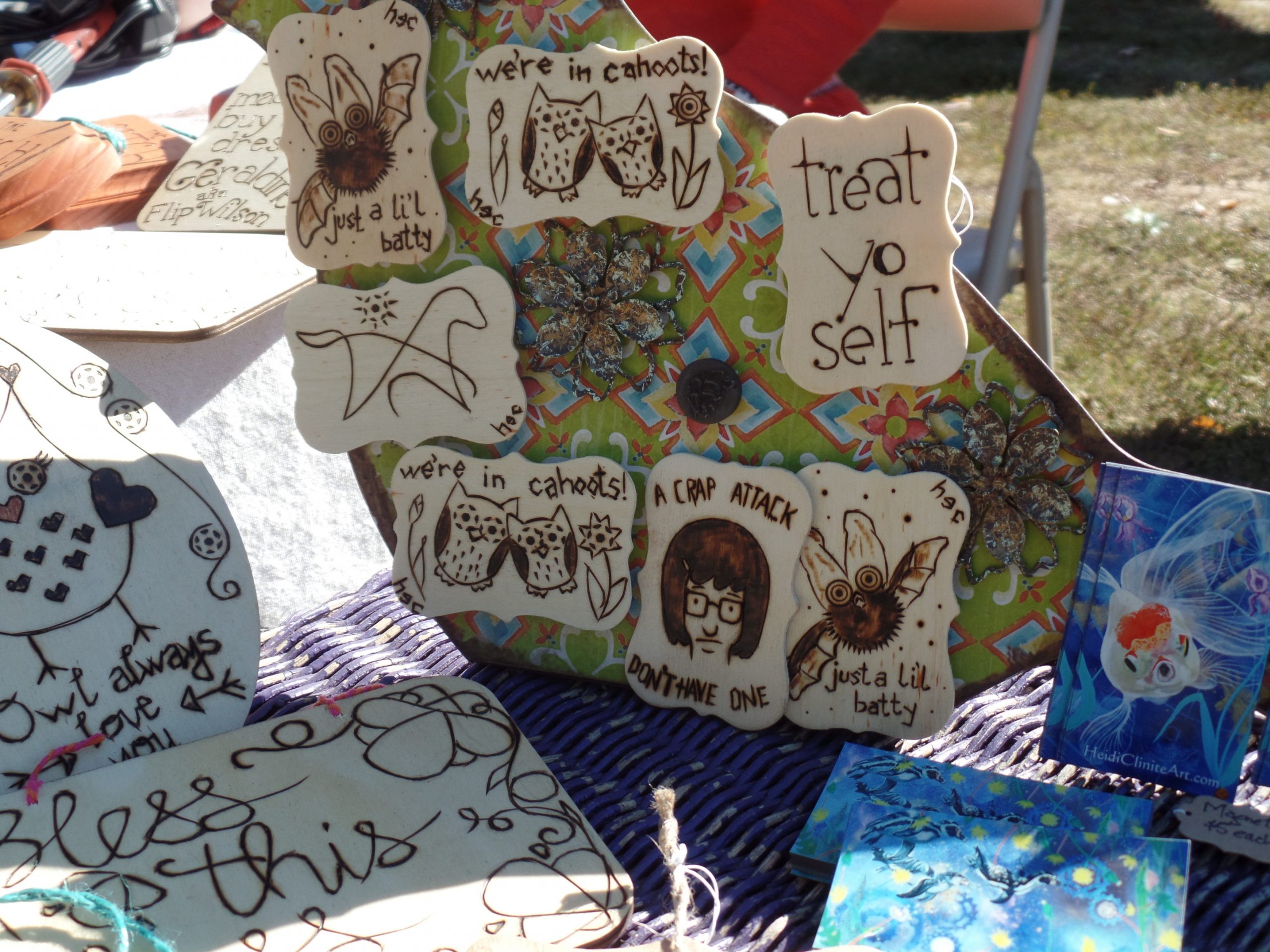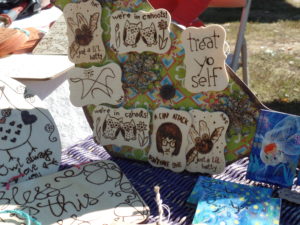 Where can one find hand-crafted pottery across from a taxidermist? At the Hipster Yard Sale, of course! Nestled in South Decatur, the yard sale features vendors of all kinds selling clothing, art and a hipster staple: vinyl.
The yard sale has found a new home at the Chapel Hill Park for its third appearance, according to Timothy Hand, the chief event organizer. With a growing number of vendors and patrons, Hand hopes to continue expanding the sale across the park.
"I think our first event we had about 400 people show up," Hand said. "This time we're expecting more than that, so hopefully around 700. I'd like to see more vendors and more people…We could get three times as many vendors in this space."
The Inspiration
Hand started the yard sale in July as an attempt to create positive news in a community that is typically vilified by the media.
"This area of town is kind of…It's a lower income, underdeveloped area that's technically Decatur, but it's not really paid attention to much," Hand said. "I want to bring out positive stories about South Decatur and South DeKalb."
Hand also saw this as a chance to support the small scale economy by giving local artists a space to sell their work.
"Everyone here has a 9 to 5 but what they're doing here, this is their 5 to 9, and I want to support that. Instead of big box retail you can come here and find a gift for a friend that's really unique and have a great time doing it," Hand said.
Hand's main focus, though, is giving back to the community. Vendors keep 100 percent of their profits, enabling them to go home and create even more art to sell. While vendors are required to pay a $50 vendor fee, that money goes directly to Friends of Chapel Hill Park to make park improvements.
Friends of Chapel Hill Park
Around since 1992, Friends of Chapel Hill Parks and Recreation have made community building their focus. Linda Cotten-Taylor, the Chapel Hill Park Coordinator, partnered with Hand to see their mutual goals come to life.
"We're trying to raise $100,000 for a fishing pier," Cotten-Taylor said. "This is one of many fundraisers. We had a $50,000 grant from Park Pride. We're in the running for a $10,000 grant from the Cox Conserves Heroes program. That's going to go to building the park."
The park, located on the shores of LeHigh Lake, already has plenty of attractions for visitors of all ages, including fishing, nature trails and a dog park. There's also a butterfly garden and a book library.
Supporting Chapel Hill Park
You can donate to Friends of Chapel Hill Park directly on their website. You can also come visit the park yourself and see what makes it so special.
3985 Lehigh Blvd, Decatur, GA 30034
Hours: Dawn until 7 p.m.  
There is a parking lot at the entrance of the park on LeHigh Road. Parking is free. However, if you choose street parking, be careful where you park. South DeKalb police patrol the area frequently and you will be towed for improper parking.